Welcome to the Beginner's Thread. This thread is hardly complete, but I'm working on getting it all together. If you have any suggestions or inquiries, please feel free to send me a PM or just post in this thread. If I had to take a guess, I'd say this thread is about 45% done; right now my focus is on adding information--and hit-box images!--about Abel's normals. Future ideas include a section about OSes--but I'm honestly shitless-clueless about this stuff--general match-up ideas, and even videos.
Table of Contents:
Post One, The Basics
-Strengths v. Weaknesses
-Brief Explanation of Match-Ups
-Terminology
-Alphabetical v. Numerical Notation
Post Two, Abel's Moveset and Combos
-Abel's Normals (With Hit-Box Pictures)
-Abel's Specials
-Abel's Bread and Butter Combos
v1.lol, 8/28/2010.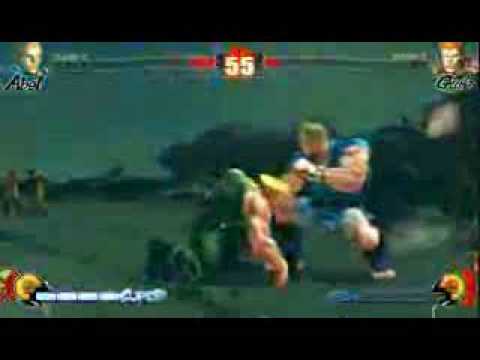 Birthday![/color
v1.22, 8/17/2010. Finished up neutral jumps. Probably will have to work on them more later, but the hitboxes are up. Minor grammar and coding errors fixed.
v1.21, 8/14/2010. Corrected some information about Breathless, Heartless, and nj.lk. thanks, hfz.
v1.2, 8/7/2010. Added some neutral jump attacks.
v1.12, 8/6/2010. Made some corrections about CoD. Started Table of Contents. Added section about cr.hp, lk roll, fs.
v1.1, 8/3/2010. Added crouching normals. Some HTMfaiL alterations. Grammar alterations, as well as elaboration on Abel's AAs under, "Weaknesses."
v1.0, 8/2/2010. A thread is born. Added some HTMfaiL.