Soooooooo... Idk if there is a Dhalsim thread yet, but here it is.
Chracter History:
Dhalsim made his debut in the originalStreet Fighter IIas one of the game's original eight main characters. In his backstory, Dhalsim is characterized as a pacifistwho goes against his beliefs by entering the World Warrior tournament to raise money for his village. In his ending, Dhalsim wins the tournament and returns home on his elephant Kodal. Three years later, Dhalsim's son, Datta, discovers a photograph of his father from the tournament.
First Impressions:
He seems like he is somewhat of an annoying character. He has TK teleports to help him mix-up. His combos are short, basic and they look like they hurt like a bitch. His juggles after a tag in combo are pretty straight to the point. Etc.
He has long limbs and specializes in ranged combat.
He looks slow and probably gets blown up by anybody not named Hugo.
Videos
I haven't see much Dhalsim play. If you got more videos of Dhalsim, please post them.
Reveal video: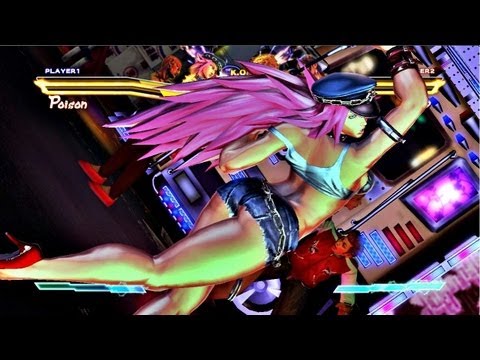 Dhalsim gameplay at 3:00 mins till the end: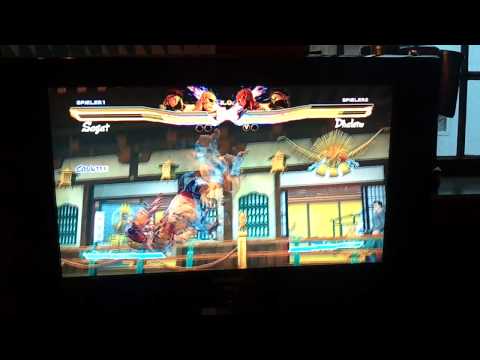 Move list (all out of assumption):
Yoga Fire- QCF+P
Yoga Flame- HCB+P
Yoga Blast- HCB+K
Yoga Tower- D+PPP
Yoga Teleport- DP+PPP/KKK
Super Arts
Yoga Inferno ( HCB+
)
Yoga Volcano ( HCB+
)
Some notes/observations about Sim
One thing worth noting is that they changed how his far and close normals work. In previous games, neutral on the joystick plus a button got you the far version of the normal, whereas back plus a button got the close version. In SFxT they've changed it around so that you only get the far version of his normals by holding forward (or down/forward) and pressing the button. Also, he cannot chain the far versions of his normals.
-You can do a combo into HP fire and as the opponent falls to the ground you can short slide and cancel into KKK super (upwards)

-You can chain lk->mk xx ex fire and then do it over again til you are out of meter (pretty useless though)
-You can do a ground link combo and combo into standing lk (the stretchy one). Not that it's usefull
-You can link "back lk" after overhead, and chain that into magic series
-You can now link standing HP (the headbutt) after mummy (more hitstun)
-You can now combo standing HP (the headbutt) into heavy flame, and crouching HP can be canceled into specials too (Didn't check if you could combo it into heavy flame too)
-You can juggle PPP super after hp flame mid screen and corner
-New BnB is probably lp fire - teleport - Air HP - crouching HP (or standing) xx HP flame -> super (about 450 dmg if crouching HP xx heavy flame works)
Shoutouts to Dev, Doopliss and ShadowNinja64 for info