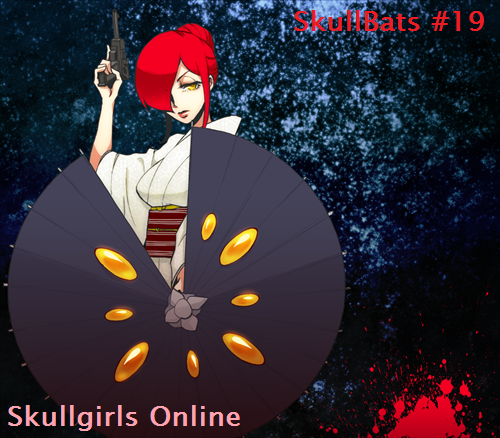 A friendly online PSN tournament using the
swiss system
, everyone gets a chance to play equally under this type of tournament without being eliminated.
This is a weekly event every Saturday to gather everyone into playing, if Saturday isn't a great day for everybody we can try to change it to another. Players of any and all skills levels welcome, just post your PSN and you will both be added to the bracket.
Brackets will not be finalized till after the tournament starts.
Chat:
The
#Skullgirls
IRC channel.
For those of you unfamiliar with IRC, just follow the link above to the chat, and use your gamertag as your nick, or nickname. This is where you will be reporting your matches to me so I can update the
challonge
page brackets and talking to the other players. If you're unable to IRC, you can message me the results on PSN.
For ease of fast reporting, please use the following fomat: [report]Winner Score
ex. "[report]Sanger_Zonvolt 2-0"
Time:
Saturday, February 9th 2013
,
7:00 pm EDT, 6 central, 4 PST, etc. You may enter anytime up till 20 minutes before the matches start.
Rules:
Each match is best 2 out of 3.
Winner is not allowed to switch characters, but they may switch assist.
No game breaking glitches.
If someone does not show up for their match in 5 minutes they will be given a warning, and in 5 more minutes they will be disqualified for the round
Someone from the match must report who won, but the winner is the one that is held responsible for it.
Any player may choose to forfeit if they decide the connection is unplayable. The other player will simply get the win.
If both players agree the connection is bad or don't want to play in it, they may report a draw.
Otherwise, standard Swiss System rules. Whoever has the most points at the end wins. Ties are broken by tie breaker points. If there's any further ties in the top 3 even after that, then they can be decided with a whole set of best 2 out of 3. Ties below top 3 will be left alone.
SkullBats Winners:
SkullBats #1
- Champion Combo_Knight
SkullBats #2
- Champion Th3_Greench_SRK
SkullBats #3
- Champion OmniSScythe
SkullBats #4
- Champion Combo_Knight
SkullBats #5
- Champion Sanger_Zonvolt & JusticeForNone
SkullBats #6
- Champion OmniSScythe
SkullBats #7
- Champion Sanger_Zonvolt
SkullBats #8
- Champion 2zWaddleDeeGudSir
SkullBats #9
- Champion DiscoShark
SkullBats #10
- Champion Heavyjugz
SkullBats #11
- Champion WingZero626
SkullBats #12 - Champion Black_Star, WingZero626, and Skyking_J
SkullBats #13
- Champion WingZero626
SkullBats #14
- Champion Duckator
SkullBats #15
- Champion zidiane5
SkullBats #16
- Champion WingZero626
SkullBats #17
- Champion CiscoKid
SkullBats #18
- Champion CiscoKid
Sword of Sophia and fightan games
Cyberbots: Super-8 & Helion
Vampire Savior: Lilith, Jedah, and Demitri
Skullgirls: Painwheel/Filia/Squigly