Hi! We are in the final stages of the SRK forum migration. Soon, we will lock the forums so we can transfer over all the discussion threads. Please expect a downtime of a few days while we implement the migration. Thx for your patience.
Naruto Shippuden: Ultimate Ninja Storm 3 Move Cancel into Jutsu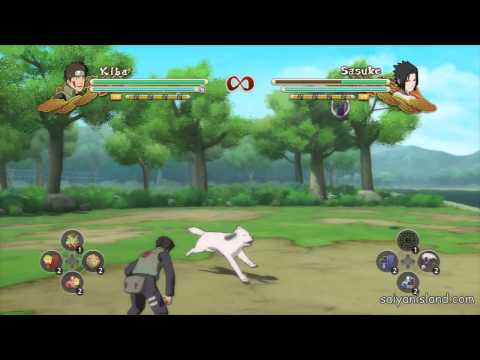 This is how it works. You have to be holding the analog stick in the direction of the combo you are doing and then press X(PS3) twice really fast during the animation of the combo(its differect for each character and will only work if they are in a staggered phase or being OTG( Off the Ground)) and then do the Ultimate or Regular Jutsu. For example Kakuzu's down combo can be easily canceled into his UJ ( Even with online lag),you do the down combo until Kakuzu goes into the animation where the lightnin.
Post edited by Soplox on