Morbid Kombat Trilogy was originally released on 2004 but Ded was kind enough to record all the kombos again. Not only he flawlessly reproduced every single kombo, but he even upgraded some of them. He also recorded some other ideas of his own, as well as some other kombos that I discovered back then, but never had the chance (or intention) to release. This new video is called Deranged Kombat Trilogy and it shouldn't be treated just like a redux, but like a whole new video since it has "new" kombos, new presentation and different music from the original. Thanks to everyone involved in the original video (too many to list again!).
Thanks for watching and don't forget to comment, rate and subscribe if you like what you see. Browse my channel for more combovideos and tons fo MK tournament and casual matches.
Music used:
Deeds of Flesh - Celestial Serpents
Cattle Decapitation - Projectile Ovulation
Gojira - The Art of Dying
Devourment - March to Megiddo
Watch the video here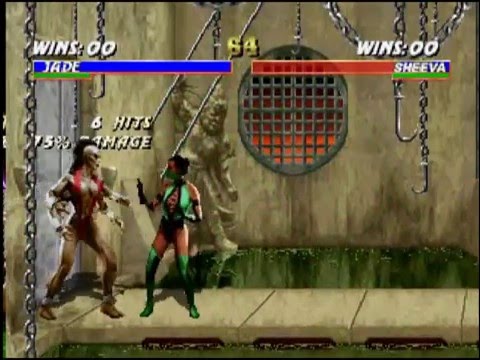 If you haven't listened to CEPHALIC CARNAGE yet, you don't
have the right to say what's heavy and what's not.