edited 11/14: Added Baefal Hugo tutorial

Will be updated as time goes on or more questions arrive.
1. How do I Hugo?
Although it's early, it's pretty easy to tell that you won't be getting any easy wins with him. He requires a solid understanding of footsies, TONS of patience, and the knowledge and confidence to commit to reads.
Don't think you can play him like Gief or like Hawk.
I believe Hugo is better suited for intermediate to high level players. Here's a good write up that'll give you a general idea of how to approach Hugo.
You do a lot of walking, and a lot of blocking. Seriously, when in doubt, there is NO shame in taking a bit of chip damage on a block in a situation where Focus dashing, clapping, dd+MK, jumping, or super would be too risky. If you BLOCK 15,000 Tiger Shots during a match with Sagat for being a bit too patient, that's STILL better than getting HIT by 15,000 Tiger Shots because you were unwilling to wait at all. The most important thing you can gain in these matchups is ground, even if it's only a step or two forward before back to blocking.

The idea is that you tolerate this grueling chip game at neutral so that you eventually corner your opponent with a small enough life deficit (or, if you read/guess well at neutral, a large enough life lead) that your punishes on your opponent's escape attempts will put you at a big life advantage, that you can defend by keeping the opponent in the corner. Let me emphasize -- if you have the life lead AND the corner, there's no need to be a hero and go in and grab unless your opponent clearly demonstrates that they're too scared to do anything but block. Your primary corner control is to be ready to anti-air at any time (usually with EX Backbreaker or Megaton Press, although other situational tools may be available) and to space yourself so that you can safely counterpoke and bait reversals.

Your job as Hugo is to preserve your life, because it underscores how much damage you can do when you finally get into range to do so. Not just by grabbing, but also by counterpoking with his powerful MP attacks. If you're at midscreen and have a big life lead from getting some counter-hit strongs on Juri, that's okay! Creep carefully on her but don't be a hero trying to charge her. Just try to preserve your life lead while choking off her airspace with slow, careful advances.

Above all else, this is the IRONCLAD rule of Hugo: if you have 1 EX bar, your opponent should never, ever, ever be able to jump at you.

Jump away from you, that's sometimes okay, because at least they're moving backwards. But AT you? NEVER.EX Backbreaker is too fast, too invulnerable, and too easy to buffer (just swish d,df from crouch! Hugo won't even visually FLINCH!) to not be used EVERY time you see the opponent jump at you. This should be the first thing you practice with Hugo, not just grab setups and combos. Hugo is DON'T JUMP, the character. (If he has Megaton Press, he becomes DON'T JUMP, the character.) You need to be able to snatch them at every available opportunity. Jumping at you needs to NEVER be an option. This is absolutely crucial if your ground game is going to be anything vaguely resembling scary.
2. I can't do Meat squasher! / Some of my moves are overlapping! / WTF?!?
Why the fuck is lariat a kick command? I don't know. Potato, nigga. Your inputs have to be cleaner when you're playing Hugo. If you're coming from other characters, your execution will thank you for it. Here's the deal:
- Moonsault Press can do SPD shortcut, so the inputs 412369 Punch (b, db, d, df, f, uf ) will work
- Meat Squasher needs to input 1 more direction of rotation, so the input 4123698 Kick (b, db, d, df, f, uf, u) is required at a minimum
You cant do QCFU + kick for lariat, it has to be QCF or you get a jump, same goes for clap. Also you have to do the full U2 motion (no d,df,qcf) or you get backbreaker.
Also, I've found the shortcut for super (d, df, d, df + P) doesn't work. You have to input the full motion (d, df, f, d, df, f + P).
3. What are the most common options after Ultra Throw?
You can Ultra 2 if you have it. If you don't, LP Clap into LK Back breaker. Sometimes you may throw them from full screen and LP Clap will whiff. If that's the case, MP Clap into EX Back Breaker will work.
4. What if I Ultra Throw in the corner?
If you really don't want them out of the corner and don't need the damage from Backbreaker or Megaton Press, you can just do super-deep corner Ultra Throw > LK Lariat. Lariat offers your most advantageous hard knockdown, so that you have time to jump over the opponent and keep their back to the corner. You can't quite do this with c MK due to the recovery on that move compared to the knockdown from lariat.

Bear in mind also if you get super-deep corner Ultra Throw and want to combo Megaton Press for the kill, you'll have to do an SNK super motion of sorts to correct for the opponent changing sides on you. Do qcf, qcb (the way you were facing when you started the throw) + KKK with a very slight delay after recovering from the Ultra Throw, and you should get your auto-correct Megaton Press.

But really, try not to fixate on grabbing people deep in the corner with Ultra Throw. If they're that deep and committed to blocking, use Meat Squasher or SPD instead to maintain your corner control. Save Ultra Throw for if you block a DP or something that takes them far enough out of the corner that you can get a "real" Ultra Throw combo.
5. How do you do Clap Combos?
Honestly, practice is the answer. You have to find what method works best for you. With that being said, other Hugo players have shared what worked for them. It may help you.
I double tap MP clap the instant HP clap hits, and then double tap LP clap slightly after MP clap hits, then plink down lk with lp waaaay after lp clap hits
I do Hp clap, and then i do the motion for MP clap press 2-3 times and i get the timing. same for Mp to LP clap. The timing is really off, but im used to it now
When I do the clap loops, I do half circle back then hit Mp, I feel that that half circle instead of corner circle helps immensely with my timing.
As for the clap loops, I recommend double tapping after buffering the claps. You have to really wait until AFTER the clap hits before inputting the next clap. Biggest problem is doing it too early but you actually have to wait alot longer.
for those of us hugo players who cant consistently clap combo *cough me cough* i found an audio cue, during claps you will hear a sharp chime noise, the start of that chime is the time to hit the button for your next clap
6. Does any of Hugo's normals chain?
Hugo's cr. LP and st. LP chains, but the timing is almost like linking them. You'll have to practice it to get the timing down.
7. Who should I watch?
Corn Alucard, Jibbo, Storm Kubo (The Gawd), DS Khannibal, Weaponer FGC and Katakana De Aoki. Watch this video for some Day 1 tech by the Gawd Storm Kubo: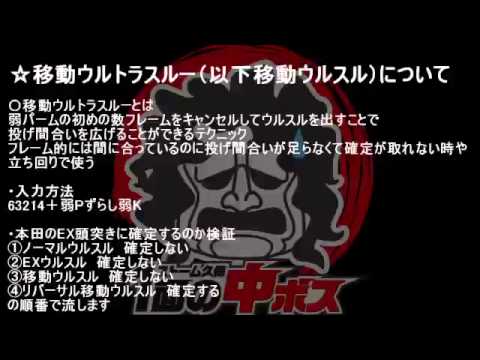 You should also watch this video that Baefal was so awesome to do. It gives you the Hugo basics. The accompanying write up is
here
.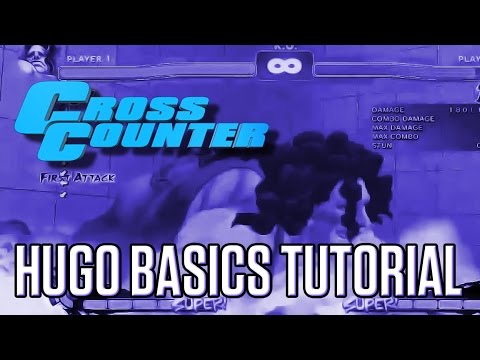 8. How do I kara Ultra Throw?
The command is half circle back (63214) and P~K.
You essentially do the motion for Ultra throw and hit P to make to start the clap, but then hit the K or KK quickly to cancel the start up of the clap into the Ultra throw. You'll jump forward like a whole square and then Ultra throw. Here's a vid demonstrating it's usefulness.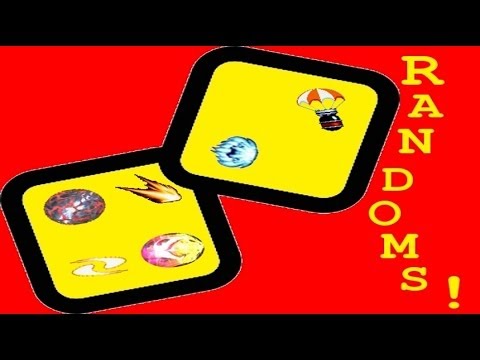 9. How do I kara Moonsault Press?
The Tech is real!!!
The input is hcb + "plinked" weak punch with any kick o combination of kicks , then but inmediately follow the motion to diagonal back/up. Also It can be done hcb , neutral position , then "plinked" weak puch with any kick o combination of kicks , then but inmediately , up.

Its done with weak punch because the extra range doesnt worth it with the others.

You can do a Kara Gigas this way, but for me at least , is very hard to do.
Anything that I haven't covered feel free to ask. I'll update the post with commonly asked questions if they come up.