I recently came across this game and I looked up info on it and all I could find is this YouTube video in Japanese (Unfortunately I don't read Japanese)
This is the third back 2013 version of "4rd Strike":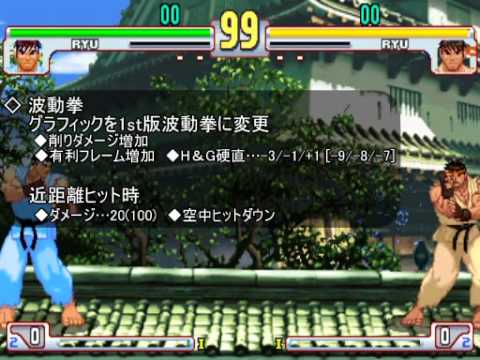 I was playing it and Ken is actually fun. He's more Ryuesqued because he got a super fireball and his air hurricane kick reminds me of Hyper Fighting
Akuma SA3 is also interesting because it looks like it puts Akuma in Genijin mode but it really doesn't.
There's also a "charge" version of Sean.
Obviously there's a lot in this game that I don't know about because I just played it today for the first time. It seems really interesting tho and it got my curiosity because it's kinda an unofficial sequel to 3S. Yes it's bootleg but it doesn't seem too over the top and I think it teases you with the idea of what a 4th SF3 game might look like.
Abashed the Devil stood, And felt how awful goodness is, and saw Virtue in her own shape how lovely; saw And pined his loss.