Hey everyone. My teammate and I are working on a new fighting game called Wishmere, for the PC. It's currently in development and in beta / Early Access. Wishmere is something of a love-letter to the fighting game genre.
About
Wishmere is a mix of the wilder elements of Blazblue / Guilty Gear with some sensibilities of Street Fighter 2. We wanted to design something that was fun to play for both casual and competitive players. We tried to take the elements of what a newcomer enjoys in a Smash / an arena fighting game and place them into a traditional fighting game.
Wishmere can be played with up to 4 players in Versus mode or can be played co-op against a horde of AI enemies (in a mode called Base of Darkness). We're very close to implementing Online play for both Versus (Ranked and Unranked) and co-op modes and will be using 'rollback' technology (but not GGPO unfortunately, we've spoken to Tony Cannon and he was kind enough to inform us that as we're developing in Unity, GGPO and Unity aren't compatible. Bummer). [
EDIT
: We'll be holding off on Online Mode for now. At this moment, to do an online mode and have it run smoothly, the game will have to be deterministic. This is to ensure that every player linked in their online game sees that same output the game (to ensure no lagging or syncing issues). In order to get to Online Mode, we also want to make sure that players can get matched into a game as quick as possible. Thus, we want to ensure the community grows first before throwing Online Mode out there and hurting the player experience (by possibly waiting a long time for other players).]
Wishmere used to be a beat-em-up / fighting game hybrid, but we found that the beat-em-up Z-axis caused too much ambiguity for collision and have rehauled the system and gameplay.
What's it play like?
Simpler inputs – similar to Smash, but simpler (direction + attack button)
Fate system – can use a full Fate gauge to a) slow time to allow setups or extend combos or b) break out of attacks
Edge – gauge-based character maneuvers that accentuate their playstyle (eg: a teleport to a point on the screen or a critical hit for the next successful attack)
Combo system - Outside of slowing time, fundamental combo system is similar to KOFXIV (command move links, juggle-ability, super-cancels do not cost meter)
Airdash, throws (throw breaks). Guards are similar to Smash
Like Smash, Wishmere uses a Block button and Jump button. We felt the best way to communicate to newcomers who want to do either action immediately, was to assign them to it's own button. Due to this, this also helps with opening up more available move notations.
Designed to be played on joystick / gamepad, but can be played on a keyboard. 6 or 8 button game, depending on control scheme (6 button scheme is the default and may suit fighting game players more, while 8 button scheme is friendly for newcomers to the genre)
Some videos!
Release Trailer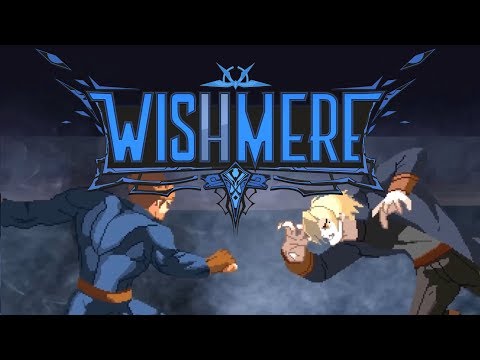 1v1 Versus Gameplay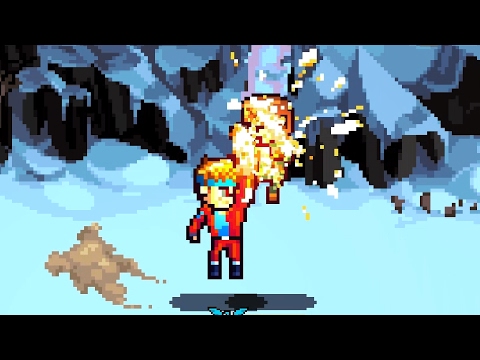 Character Trailers
Co-Op Gameplay
Progress?
So far, we've completed 4 characters. We're planning to have a total of 9 characters (though we are open to adding more). The game system is complete, we've just got to add characters and work on some single player content and we're set. It's currently about 80% done and the new version of Wishmere is currently on Early Access on Steam. [
EDIT
: All 7 characters are completed. We've also decided to go with 7 characters total, due to feeling that the playstyles of characters present in the game were a good balance, though we're still open to adding more characters down the line]
Who are we?
We're Crayder Studios, a small two-man team (myself and
@DanialDisguised)
, who are also brothers (as in real life brothers!) working on this full-time. There's just two of us, so we try to wear as many hats as possible. We've been life-long fighting game players, playing everything from World Heroes and Destrega to Street Fighter 5. We love the genre and back in the old days, have been part of and contributed a couple of FAQs to the KOF scene. Nothing too big, but we'd like to think every little bit helps.
The soundtrack is being done by Zack Parrish, who composed the OST for Valdis Story.
You can find more information (movelists for the announced characters, more details on the game system) at our website:
www.wishmere.com
. If you'd like to purchase Wishmere, you can pick up from
Steam
,
Humble
or
itch.io
.
Do let us know if you've got any questions or feedback!