Hi! We are in the final stages of the SRK forum migration. Soon, we will lock the forums so we can transfer over all the discussion threads. Please expect a downtime of a few days while we implement the migration. Thx for your patience.
Icons: Combat Arena (wavedash games)
UPDATE:
First gameplay trailer: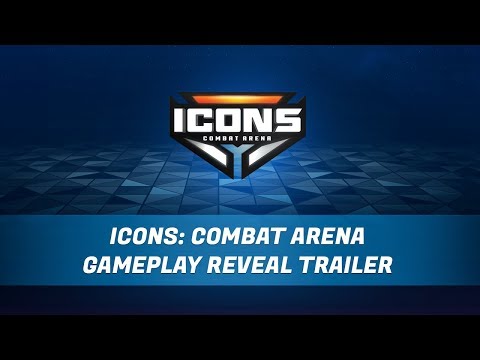 Open Beta signup:
https://icons.gg/
They just raised an additional 6 million in their latest funding round...
Their vision's won over a hearty list of venture capital firms: March Capital, Lowercase Capital, Advancit Capital, CourtsideVC, Machine Shop Ventures, Luma Labs, and Cherrytree VC. The $6 million, according to Rice, will get them to a launch window for the game in the second fiscal quarter of 2018.
JESUS!
"In talking with players we felt there was an opportunity to do for the platform fighter genre what League Of Legends has done for MOBA,"
So what I'm getting from this is you need to invoke melee and MOBA if you want the big bucks...
https://techcrunch.com/2017/05/02/wavedash-raises-6-million-for-its-platform-fighting-game/?utm_content=buffer40675&utm_medium=social&utm_source=twitter.com&utm_campaign=buffer
https://pvplive.net/c/wavedash-games-raises-a-6-million-bid-into-the-pla
Post edited by truendymion on