well before rejoicing, remember that if the FGC bought Darkstalkers Resurrection as much or more than the people that bought SFV or RE Remake remaster, we would have gotten Darkstalkers 4 already, you know.
http://www.siliconera.com/2017/06/28/playstation-plus-july-2017-lineup-includes-tokyo-jungle-darkstalkers-resurrection/
http://gematsu.com/2017/06/playstation-plus-free-games-july-2017-announced
http://shoryuken.com/2017/06/28/udons-street-fighter-vs-darkstalkers-3-hits-store-shelves-today/
its great its now free to obtain for all ps3 plus plus owners, though Darkstalkers fans would get more support for the series, if the FGC purchased Darkstalkers latest ports as much or more than other fighting games.
Darkstalkers Resurrection includes GGPO and two games. the roster is not definitive like DS3 or saturn versions, but they are still masterpieces. plus with PS3 having free to play online, it is a great priviledge that starting in July, everyone on PS3 can play Darkstalkers Resurrection.
maybe as thanks, millions will buy Darkstalkers Resurrection on separate accounts, so capcom is convinced to develop Darkstalkers 4
with high production values and stuff.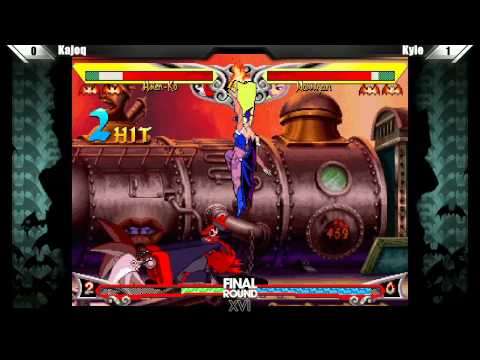 Post edited by affinity on