Hi! We are in the final stages of the SRK forum migration. Soon, we will lock the forums so we can transfer over all the discussion threads. Please expect a downtime of a few days while we implement the migration. Thx for your patience.
Code Vein, The No Affinity thread edition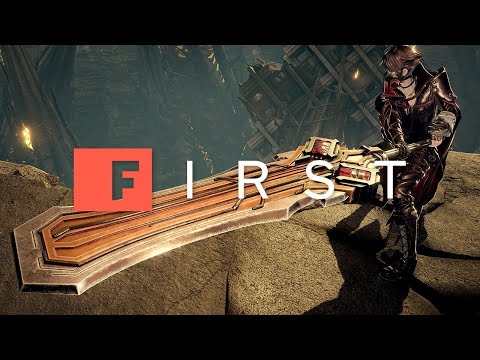 https://www.bandainamcoent.com/games/code-vein
Code Vein[a] is an upcoming action role-playing video game being developed by Shift and to be published by Bandai Namco Entertainment for PlayStation 4, Xbox One, and Microsoft Windows. It is set in a post-apocalyptic dystopia with vampire themes, including "gifts" from the consumption of blood, and other supernatural abilities. The game was announced in April 2017, and is expected to be released in 2018.
Now the game is saved y'all.
You can thank me sending psn cards via pm
( •_•) IT'S NOT RAPE,

( •_•)>⌐■-■

IT'S SURPRISE SEX! (⌐■_■)

YEAAAAAAAAAAHHH!!
"Orgasm is a simile for the emotional epiphany a woman has when the shame of penetration is eclipsed by the inherent virtue of servicing a man." ~ Kromo.
( •_•)
( ಠ_ಠ)
( ಥ_ಥ)