Hey everyone
I've made a small board who fits in Madcatz TE/SE stick and can be plugged in the Brook PS4+ (with audio) board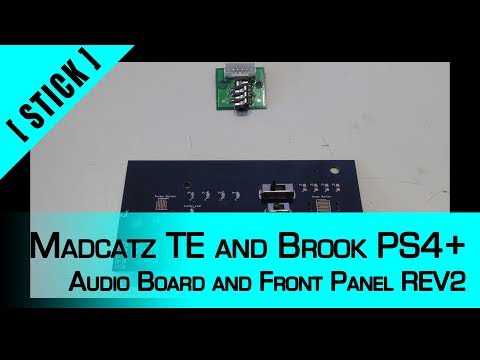 As long as this board, I've also made a new revision of the front panel I've made last year:
Link to the Brook thread where I talked about it
http://forums.shoryuken.com/discussion/comment/10969848/#Comment_10969848
Here's a video of the REV 1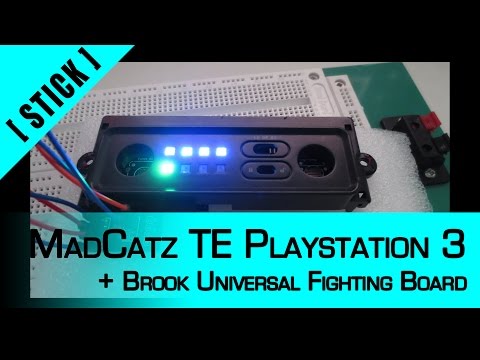 REV 2 has just the holes for physical switches removed, aligned properly connectors and have now the same orientation as the Brook UFB or PS4+.
Front panel have
LS/DP/RS switch
Lock/Unlock Home/Turbo/Start/Select switch
Players LEDs where old top turbo led where or on Players LEDs for SFxT layout.
Turbo Button + LED.
The harness for the Turbo Button can be change for an other button (TP, R3 or L3).
I'm selling kits on the trading outlet section here:
http://forums.shoryuken.com/discussion/216394/wts-madcatz-te-se-audio-board-for-brook-ps4-madcatz-front-panel-for-brook-ufb-and-ps4/
Kits are:
- Audio board + harness + screws
Front panel + harness
New: The kit is now using harness for presoldered pinhead for LS/DP/RS.
(Note: Can still choose the JST one if you ask)
- Audio Board + Front Panel
Post edited by The_Real_Phoenix on