So I just picked up Capcom's 1994 version of Aliens vs Predator..
http://www.arcade-history.com/?n=alien-vs.-predator&page=detail&id=62
And came across some combo videos & it reminded me how fun this game was..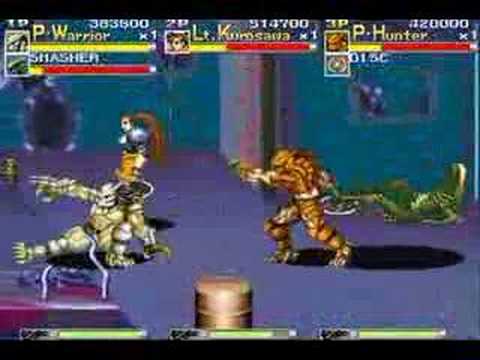 So I picked up the 1992 4-6 player X-Men by Konami and 1989 TNMNT & was just thinking how great those scrollers used to be.. I remembered everyone huddled around the arcade cabinets back in the day just like the line of people at 7-11 waiting to play Street Fighter.
Anyways I was wondering if anyone else in here enjoyed titles like these and has any favorites or recommendations they would like to mention..