Okay, so there is a crap load of misconceptions about the game system mechanics of SF4 and I will try to finally clear them up. Here, I will cover such topics as some of the the special/super move shortcuts, true block strings, negative edge, move priority, chaining, linking, special/super cancelling, counter hits, trip guard, and charge times in several splitup sections. If you want me to explain anything else, I will happily test/answer things out for you.
Dragon Punch Motion Shortcut
Okay, so the most famous shortcut misconception is the shoryuken.
The "real" motion:
The misconceived shortcut motion:
THIS IS NOT TRUE!!!!!!!!!!!!!!!!!!!
And just as an FYI for a technical reason why Code Shortcuts exist, it's REALLY EASY to state why. SF4 has one change in the game that did not exist in all previous games: switching between any of the 8 directions RE-REGISTERS ALL JOYSTICK INPUTS. Because a diagonal counts as both :r: and

, hitting the diagonal registers as both of those inputs. Now, in ALL OTHER Street Fighter games, shifting from

to

meant you let go of :r: and that's all. It never registered as

being pressed again.

But in SF4, the game processes joystick inputs differently. Moving from

to

counts as PRESSING DOWN, not as anything being released, even though you've never let go of

the whole time. This is why Code Shortcuts work. So if you go from

to

back to

, the DP code gets processed because it registers the second input as pressing down again.
A particularly good shortcut motion:
.
So, for all of you dragon punch mashers, all you have to do is move the stick from
to
constantly while pressing punch (or kick for Cammy and such) to get a dragon punch.
Seriously though, can you just do this rather than busting up the sticks at the arcades by mashing your 360's just to get that fire shoryuken?
But in all realness, this particular shortcut should be the way you do your shoryukens due to its effectiveness in three particular places: anti-airing, comboing, and interrupting block strings.
Anti-airing:
When you do the shortcut motion, you are always crouching and this means your hitbox is drastically smaller (in general, half the vertical hitbox compared to the standing hitbox) thus giving you an opportunity to hit your opponent lower. This means that your shoryuken maintains its invincibility during the active frames that hit your opponent as well as maximize damage. For example, Ryu can deal either 70 or 160 damage with his fierce shoryuken depending on the height you hit your opponent; 160 when the opponent is low to the floor and 70 if he's higher. Also Ryu has 6 frames of invincibility at the very start of his 3-frame startup shoryuken, which means if you hit your opponent anywhere within the first 4 active frames of the shoryuken, you will get an uppercut that beats your opponent clean while doing the full 200 damage. So, doing this shortcut greatly increases your chances of getting these rewards because of the lowered hitbox from crouching that allows you to duck under the opponent's jump in attack.
For example, Sagat's diagonally jumping
(aka The People's Elbow) can stuff shoryukens if you do it too early due to its amazing hitbox and active frames. The way to beat it though is to do a late shoryuken. But if you just try to do the actual shoryuken motion, you might get hit on the head with the all mighty People's Elbow. But the shortcut allows you to duck way underneath it, and get that shoryuken that beats it clean because of your invincibility of the start of the shoryuken.
Oh, but sometimes you
want
that trade shoryuken so you can get an ultra. So, you can still do the shortcut motion, but just do it earlier so your invincibility runs out and the trade is much more likely to happen.
Comboing:
This shortcut allows combo's such as Sagat's crouching shorts cancelled into tiger uppercut and Zangief's crouching shorts into EX green hand much easier. Okay, first of all, these links of shorts are relatively hard for these characters (2-frame links), and if you need help on them, practice plinking the crouching shorts with the jab (
click here for more details about plinking
).
So, to do these two combos, start at
and just
hold
it there for the whole time you're doing the crouching shorts. Right when you hit the last short that you want, flick the stick to
and then back to
and hit that
for your shoryuken or :2p: for your EX green hand.
Interrupting block strings:
Okay, while in a
true
block string, you are constantly blocking and the only things you can do is stand block or crouch block; you
cannot
do any attack, grab, focus attack, back dash, etc. So, if you're opponent is doing a true block string and they are constantly doing crouching shorts and you try to mash a shoryuken, you will get hit by the short because you are in a true block string and the original shoryuken motion requires you to press the :r: that makes you stand up. But, if you're doing the shortcut, you are never standing, so that means you will block their whole true block string, and your shoryuken will come out as soon as they end the block string. I'm not saying this is a good tactic, but it's a thing to remember.
Super/Ultra (double quarter circle forward) Motion Shortcut:
So, many players transitioning from other Street Fighter games complain about missing their Ultra with an EX Shoryuken and the likes. It is often blamed that the shortcuts are causing this EX Shoryuken to come out instead.
Well, if you guys know what move priority is, then it is pretty obvious that this is impossible. Okay, so move priority is when the game engine decides which move comes out in relation to what directional and button inputs you put in.
For example, if you do
:r: +
with Ryu (aka hadouken), you give the game engine two possibilities of moves: a standing jab punch or a hadouken. The hadouken has more move priority though and it comes out instead of the jab.
Another extremely common example is when a player tries to walk forward and immediately do a crouching forward cancelled into a hadouken. So, you're giving the game engine the input of :r:
:r: +
. As many of you probably know by now, if you try to do this, all you will be getting is a crouching forward cancelled into a shoryuken, NOT a hadouken. That is because a shoryuken has more move priority then a hadouken. The way to avoid the shoryuken and get the hadouken instead is to walk forward, then WAIT (have your stick anywhere
except
:r: or
), and then do the qcf+p. The reason you wait is to have the game engine "forget" that you pressed the first :r: and will not confuse your motion to become a dp.
So, with these two examples we have determined that the hadouken has more move priority than a standing jab, but the shoryuken has more move priority than a hadouken. Furthermore, the list of move priority starting from greatest to least is
generally
as follows:
-Taunt (Note that the stick has to be in neutral for you to taunt)
-Focus Attack
-Grab
-Ultra
-Super
-Full circle
-Half circle
-Dragon punch
-Quarter circle
-Normal move with a directional input
-Normal moves (in the order of hk, hp, mk, mp, lk, lp)
However, this is just the general outline, and each character has their own list of move priorities. And if you're interested,
here is the move priority list for ST
.
Okay, but finally back to the double quarter circle motion shortcuts. Note that I only really played Third Strike, so I'm not too sure if the old shortcut was in ST, but I believe it had it also.
The "real" motion:
:r:
:r:
The Third Strike shortcut motion:
:r:
The SF4 shortcut motion:
:r:
So, the Third Strike motion allowed players to press the punch/kick at the
and still get a super while the SF4 motion registers the motion as a EX shoryuken if pressed at
. Thus, older players entering the game of SF4 think that they SF4 game mechanics are messed up while it is actually the older SF games that were in fact also screwy.
So, if you constantly keep getting EX shoryuken instead of your ultra, it means that you are pressing the punches/kicks too early!
Practice pressing it just a little bit later, and you should be fine.
Another thing I want to note is when people do a shoryuken with Ryu and then an unwanted super comes out. The super comes out because of negative edge. This is the feature that allows the
release
(not pressing) of a button input, it counts towards special/super/ultra moves, but not normal moves, grabs, focus attacks, and taunts.
Basically, the reason your super is coming after your shoryuken is because you were doing too many inputs for your shoryuken (aka mashing) and then you pressed your punch at
but then you followed to :r: and released that button press there, which activates the super.
Solutions? The #1 way to stop your super to come out is to just hold down the punch button. This will mean that there is only one button input for the game to read, which will lead to just your shoryuken (no super!). The other way to stop doing it is to stop mashing your inputs...
ok so tl;dr but I do have a serious problem with how lazy the input for the game can be. a few days ago a friend and I were fooling around in training mode and I discovered that while facing right I can do a clock-wise 720 and make

super/ultras come out. Given that it isn't really a big deal because doing that would really be more work and completely impractical to actually do in a competitive match, but why on earth does is this possible

*edit* why can you also pull off demon's by mashing

a few times?
Okay, both of these follow the same concept and it is not solely based on the shortcuts of the game. Even without the shortcuts, this would still be possible. So, whenever you enter an input (button or direction) the game engine "remembers" it for a few frames. I'm not sure exactly how many, but it also is dependent on what move it is.
Example:
With Balrog, you can charge back then dash and do an ultra. But you cannot dash and do a regular dash punch.
So, with Super/Ultra motions the game will remember your inputs for quite a while. So, if you mash every directional input (aka 360's clockwise) fast enough, the game will finally register those 6 (or 5 with the shortcut) directional inputs you need for the super.
So it basically looks like this:
:r:
:r:
:r:
*..........................*.*..........................*........................*....
I put * to the inputs that actually count for your Super/Ultra motion. As you can see, you are indeed doing a Super/Ultra motion but in a very odd way. However, if you do it fast enough, it is indeed a Super/Ultra motion and it will come out eventually. Just remember that it is NOT because of the shortcuts that allows the super/ultra to come out. (Assuming you start at down), it will take three rotations to do an ultra with the SF4 shortcut as well as the 3s shortcut.
(Note that these are assuming you start your 360's at
and then going clockwise)
SF4:
1st rotation gives you:
,
2nd rotation gives you:
,
3rd rotation gives you: :r:
3s:
1st rotation gives you:
,
2nd rotation gives you: :r:
3rd rotation gives you:
,
Same concept for your raging demon. Try entering those inputs slow, and then faster, and then as fast as you can. You will find out that the faster you do them, the higher your chance that the game will "remember" your inputs and finally do that raging demon.
The Differences Between Chaining and Linking
Right off the bat, I will give you my definitions of cancelling, linking, and chaining.
Special/super cancel - to cancel out some/all of the recovery frames of a normal move and go directly into a special/super move
Link - to do a move that gives you enough frame hit advantage to allow you to do another move
after
all of the first move's recovery frames
Chain - to cancel out some/all of the recovery frames of a normal move and go directly into another normal move
If you ever looked at frame data before, you will notice that some characters have the ability to "chain" their jabs and shorts. Chaining is basically like special cancelling into a fireball from a crouching forward except that you are just cancelling from a normal to another normal. This allows to create
true
block strings (not the only way though). BUT, there is a downfall to chaining;
you cannot focus/special/super cancel after a chain
.
For example, let's look at the frame data for Rufus:
His crouching jab comes out in 4 frames and has a hit advantage of +4 frames.
His crouching short comes out in 4 frames and has a hit advantage of +3 frames.
These both have the ability to chain.
If you know about frame data, you can see that it is impossible to link crouching short into crouching jab together as a combo. But chaining cuts out some or all of the recovery frames of the first move. So, if you chain these crouching short into crouching jab, it is not only a combo but it is actually a true block string. Note that you chain any chainable move into any other chainable move, with some slight exceptions. One exception is that Zangief's far standing short can be chained from his other chainable moves, but you can't chain into other chainable moves
after
it (you can link it to other moves though).
Okay, back to Rufus's crouching short into crouching jab combo. Remember that the flaw to chaining is that you cannot focus/special/super cancel immediately after a chain. And since you can't link the cr. lk into cr. lp, you cannot focus cancel, special cancel into galactic tornado, or super cancel into his super. Try it yourself:
(If you don't know, "xx" means to chain, special cancel, or super cancel)
Try cr.
xx EX tornado (crouching jab cancelled into EX galactic tornado)
Then try. cr.
xx EX tornado (crouching short cancelled into EX galactic tornado)
Now, try cr.
xx cr.
xx EX tornado (crouching short chained into crouching jab, and then cancelled into EX tornado)
You will find out that the first two combo's will succeed in getting out the EX tornado, but the third fails to do so. This is not because of your failed execution; it is because of chaining.
But you cannot focus/special/super cancel only
directly
after a chain.
Example:
(Note that "xx" means chain/special/super cancel while "," means to link)
(Also, note that the cr. lp to cr. lp is a 1-frame link!! So, this is NOT a practical combo due to the hard link, unable to plink [but you can still double tap], lack of hit confirm, and use of an EX meter)
cr.
xx cr.
xx cr.
xx cr.
xx EX tornado (doesn't work)
cr.
xx cr.
xx cr.
, cr.
xx EX tornado (does work)
cr.
, cr.
, cr.
, cr.
xx EX tornado (does work)
cr.
, cr.
, cr.
xx cr.
xx EX tornado (doesn't work)
and so on and so on.
If you noticed, the ones where the last two cr. jab are linked are the only one that works. It does not matter at all what happened before hand; it is just whether or not you linked or chained the last two normal moves that leads you to be able to cancel into that EX tornado.
However, there is also a very significant exception that I found for Chun-Li. Her low shorts are impossible to link together, but they are chainable. Thus, you can combo them together but you are suppose to not be able to special cancel. However, you can special cancel into regular/EX lightning legs. It's weird, maybe there are exceptions to some specific moves. I will also further test when I get my setup back.
Counter Hits
Counter hits happen when your move hits your opponent's move
while it's still in the startup frames
. Counter hits give a possible of four (but usually just three) unique properties: a damage increase, stun increase, hit stun increase, and possibly special properties.
1. The damage increase is 25% but only for the first HIT. So, for example, a non counterhit EX snake strike by Rufus deals 280 damage if you get all 7 hits. If it's a counterhit instead, it does
not
deal 25% damage total of 280 giving a total of 350 damage (pretty ridonkulous if it did). It just gives a 25% boost for the very first hit of the snake strike. Each hit deals 40 points of damage, so a counter hit EX snake strike that lands all hits will deal 290 damage. Just note that counter hit fully charged TAP of Balrog does 700 points of damage and an extra 345 damage if you cancel to the super for a total of 1045 damage (unscaled).
2. The stun increase is exactly how the increase in damage works. 25% more for the first hit (not move) only. Making Zangief's hp headbutt do 750 stun instead of the regular 600. (Pokey86)
3. Then there is the extra hit stun. If you got a counter hit jab, short, or any directional move that used these two (i.e. Sagat's :r:+
), you will get 1 extra frame of hit stun. If the counterhit was anything else (including special moves or the other normal moves other than jab and short), you will get an extra 3 frames of hit stun. So, with counterhits, Sagat can have links such as counterhit crouching fierce linked (not cancelled) into tiger uppercut for ridiculous damage.
4. There are also some moves that give special properties when it's a counterhit. Like Chun-Li's stupid backflip kick (
+
) which actually becomes a launcher for a juggle if it's a counterhit. Not many moves give special properties though. Does anyone know more? This one was the only one I could recall.
Sagat's tiger uppercut on counterhit sends the opponent in a "twirling" juggling state. They can still be juggled with any move with "pursuit property" (this basically are moves that can juggle, i.e. :r:+
, diagonally jump
, any tiger knee, super, or ultra) however, it will be much harder/impossible to add the :r:+
if you dashed forward for your FADC (focus attack dash cancel). (Pokey86)
Normally, the first hit of Ken's fierce shoryuken keeps the opponent grounded. On counterhit, that first hit sends the opponent in a juggling airborne state. Combined with the weird properties of his ultra, if you FADC then ultra, the counterhit allows him to do his full ultra whereas a regular hit would just give the short, crappy ultra. (Pokey86)
Counterhit lvl 1 Focus Attack (before you flash white) gives a crumple just like how a lvl 2 Focus Attack does. (Pokey86)
Trip Guard
Okay, so I have not really tested out too much for trip guard in SF4, but it indeed exists. Trip guard basically says that when you do an empty jump (jump but don't do any move), you can block (or whatever else you want) as soon as you land back on the ground. However, if you instead do a jump and do an attack in the air, when you land you cannot block for the first few frames when you're on the floor. I'm not too sure how many frames exactly, so a clarification would be nice here. Also, in my testings in SF3:3s, you can still choose whether or not to stand up or crouch on the first frame you land; it's just that you can't block. Not sure if it's like that in SF4, but be assured I will test it later.
Anyway, some info on landing frames/trip guard:

-After a jump, there are 4 landing frames where you cannot walk/dash/jump again.
-If you empty jump, you can block immediately upon landing (standing or crouching, no difference), or do an attack the instant you land.
-If you attack in the air, then you cannot block for the first 2 frames when you land, and can't attack for all 4 landing frames.
-You can always tech throws that grab you during your landing frames.
-If you attack in air and then attempt to attack during your landing frames, the attack will be buffered and performed as soon as the landing frames are over.

Important:
The landing frame buffer is particularly weird, and I think most people don't know what effect it can have. If you try a link combo on the ground, your muscle memory is going to be based on a move taking X number of frames to hit. If you try the same link combo off a jump in though, and you press the first button during the landing frames, the attack won't come out right away. The game still registers the attack, but it won't be performed until AFTER the landing frames, so the attack can effectively take a couple extra frames to hit. This changes the timing for links, and can easily cause you to drop combos that you do by muscle memory. The way to avoid that problem is to manually delay your attack slightly when you land, so you don't time it during the landing frames.

Anyway, how landing frames affect safe jumps:

-Invincible attacks that hit on the 3rd frame or faster cannot be safe jumped (your attack would whiff during their 1st startup frame and they'd hit you during your 2nd landing frame).
-Wakeups that are 4-5 frames can be safe jumped, but can't be hit by option selects.
-Wakeups that are 6 frames or slower can be safe jumped, and then hit by your own invincible move as an option select.
-Invincible command throws cannot be safe jumped. Even though you can block, they grab you before you can do something that would actually avoid them, like jumping or DPing.
Charge Time
This is not a that big of a misconception, but many people/sites say that charge moves take 2 seconds to fully charge up. However, almost all charge moves (with the exception of Vega who has 42-frames and 60-frames for his move set) require 55 frames of charge. And since the game engine runs at 60 frames per second, it actually requires less than a second for gaining the charge.
So, that's all I can think of right now, but there are definitely much more important topics out there like
damage scaling
,
meaties
,
juggling
,
armor cancelling
, and such. I will probably cover these topics later, but I currently have finals for college right now. But you can probably find these in many other threads or sites, but you can still ask me if you want some clarification. I will also be happy to add any contributions if any of you have some whether it is further details on the topics, information on new topics, videos to help explain, corrections in grammar, a stupid-funny video, or anything to help improve this thread. Well, thanks for reading my thread and I hope you guys leave a comment.
Oh, and just to share with you fellow SRK members: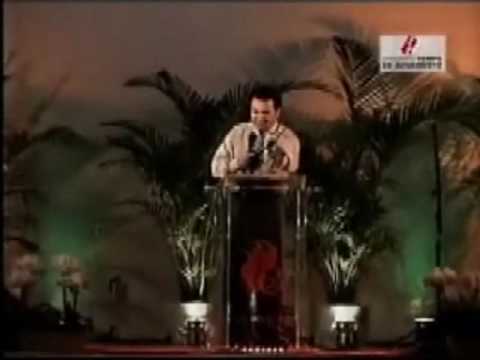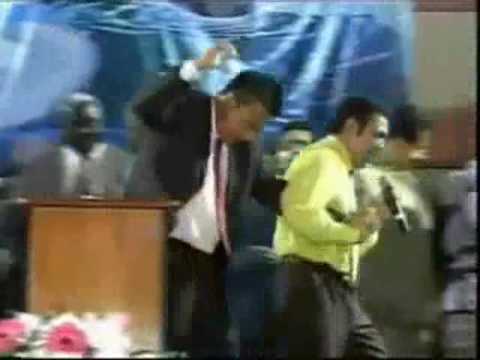 Enjoy!