[EDIT by The Damned] As of this updated posting, there are 58 victims that have been killed in the shooting and about 489 survivors injured in the shooting, supposedly at least 20 of which are still in critical condition.
Here is a list of victims in alphabetical order. Ages and other potential miscellaneous information to be put in parentheses:
Hannah Ahlers (34)
Heather Alvarado (32)
Dorene Anderson
Michael Anderson
Carrie Barnette (34)
Jack Beaton (54)
Steven Berger (44)
Candice Bowers (40)
Denise Burditus
Sandy Casey (35)
Andrea Castilla (28)
Denise Cohen (??; wife of Derrick Taylor)
Austin Davis (29; possibly listed as Austin Meyer elsewhere)
Thomas Day Jr. (54)
Christiana Duarte (22)
Stacee Etcheber (50)
Brian Fraser (39)
Keri Lynn Galvan (31)
Dana Gardener (52)
Angie Gomez
Rocio Guillen (40)
Charleston Hartfield (34)
Chris Hazencomb (44)
Jennifer Topaz Irvine
Nicol Kimura (38)
Jessica Klymchuk (34)
Carly Kreibaum (33)
Rhonda LeRocque (42)
Victor Link (55)
Jordan McIldoon (23)
Kelsey Meadows (28)
Calla Medig (28)
Sonny Melton
Patricia Mestas (67)
Adrian Murfitt (35)
Jenny Parks
Rachael Parker (33)
Carrie Parson
Lisa Patterson (46)
John Phippen
Melissa Ramirez (26)
Jordyn Rivera (21)
Quinton Robbins (20)
Cameron Robinson (28)
Lisa Romero-Muniz (48)
Christopher Roybal (28)
Brett Schwanbeck (61)
Bailey Schweitzer (20)
Laura Shipp
Erick Silva (21)
Susan Smith (53)
Tara Roe Smith (34)
Brennan Stewart (30)
Derrick "Bo" Taylor (56; husband of Denise Cohen)
Kurt Von Tillow (55)
Neysa Tonks
Michelle Vo (32)
Bill Wolfe Jr.
More relevant information to come.
INITIAL POST:
https://www.reddit.com/live/zpctrtpkt0hw/
(live updates)
*medics shot at Tropicana.
*one suspect is down
*all flights in and out halted.
*video that'll probably be pulled before you see it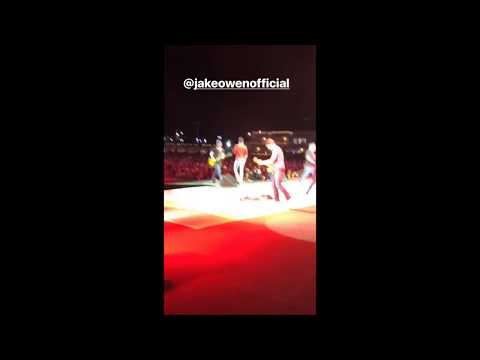 *police scanner while it's up:
*
*Killer's name is Stephen Paddock.
Post edited by The Damned on