Welcome all street fighters!
My name is Greg and I am the Toe-Fu DOJO master
We host Grind sessions for the NW here at our small DOJO. Our goal is to help all levels of players either hone or improve their game. We will take theories from the lab, then test them in sparring matches. We always welcome new players so, post up if you have any questions and feel free to PM me for info!! We strongly encourage DONATIONS for DOJO upkeep, so if you have attended and support what we are trying to accomplish here, please show support by continuing to attend and possibly a few dollars
Sessions are Saturday nights starting @ 9:30pm(i work till 9
). I don't want to interfere with GC or the AfroDOJO(SHALL RETURN SOON!!)Raincity or MHC's SRB tourneys.
Schedule:
06/30/2012 - CLOSED :(
07/07/2012 -
EVO
!!!!!!!!!!!!!!!!!!!!!!!!!!!!!!!!!!!!!!!!!!!!!!!!!!!!!!!!!!!!!!!
07/14/2012 - Closed Indefinitely for upgrades and revising our plans for Ranbats Season 2!!!
We officially have the Toe-FU DOJO's #1 and #2 headbands!!
#1
HEADBAND: Duggish!! Time Worn: Since 02/04/2012!!!!!!
#2 HEADBAND: SpammerDOJO!! Time Worn: Since 02/04/2012!!
Headband Hall of Fame:
#1.
Riki-Oh!! Time Worn: 0910/2011- 02/04/2012
#1.
FLW!! Time worn: 06/18/2011-09/10/2011
#1.
Duggish! Time Worn: 02/12/11-06/18/11
#2. Duggish! Time Worn: 09/10/2011-02/04/2012
#2. Kuenai!! Time Worn: 12/03/2011-01/07/2012
#2. FLW!! Time worn : 10/29/2011-12/3/2011
#2. Gieft!! Time worn: 08/20/2011-09/10/2011
#2.Jason "Dirty" Cole: 04/16/2011-05/12/2011
#2.Eman "Riki-Oh": 2/12/11-03/06/11;03/06/11-04/16/2011
#2. Barry "spammerDOJO": 06/25/2011-08/20/2011
#2. Gerrick won RR 08/20 and passed it to Gieft.
Headband Challenge Rules:
1. #1 HB challege must be verified by a Toe fu dojo Master.
2. Minimum FT5 for #2 challenge and for #1 challenge.
3. HB challenges will be recorded.
4. Toe fu master must be present during match.
5. Have fun.
6. Players must agree to match rules, setups, sticks and do button check prior.
7. If #2 loses their challenge to #1, they lose their HB as well.
8. Players who are present during loss of #2's HB have the right to challenge others for it.(round robin)
9. If #1 loses to #2, a penalty period of 24hrs goes into effect where they cannot re challenge.
10. Once a player earns their HB, they will then be referred to as "#1" and "#2" respectively.
11. The HBs will be removed and replaced on the swords before departing.
12. Challenges are made in person or via this thread, players have 7 days to respond or forfeit their HB.
13. Once a HB has been earned, the recipient cannot be challenged for 24 hrs.
14. Players challenging #2 must donate 1.00$ dollar to DOJO fund.
Featured VIDEO: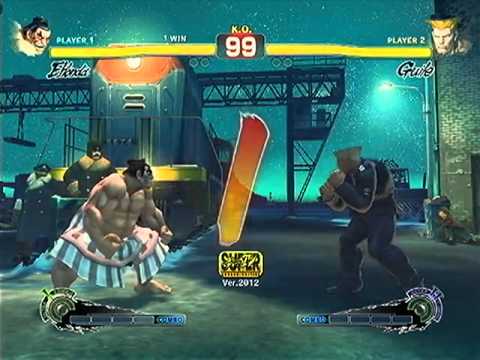 One vid will be highlighted every so often to spotlight a hype moment ect.
Thanks for all the ideas, training and support from the community!
PM me for address or any other info!
-Greg