Hi! We are in the final stages of the SRK forum migration. Soon, we will lock the forums so we can transfer over all the discussion threads. Please expect a downtime of a few days while we implement the migration. Thx for your patience.
Naruto Ultimate Ninja Storm 2.0 - Storm 4 Is Out! (PS4/Xbox One)
Welcome to the Ultimate Ninja Storm Thread.
Storm 4 Announcement Trailer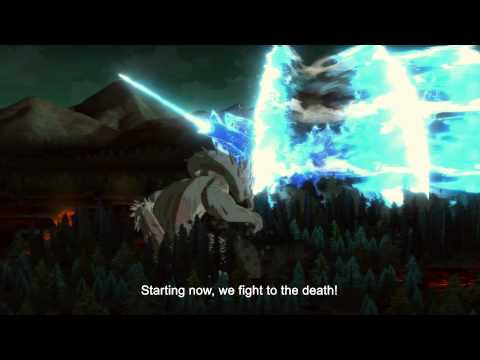 Gameplay Footage:
(Updated: 2/2/2016)

Welcome to the thread. This is the place to discuss everything Ultimate Ninja Storm related. Matchmaking, team building, strategy and meta discussion will all be done through here. As the game comes closer to launch day, I'll be updating this OP with new information which includes but is not limited to: videos of competitive play, general entry-level information, active player list, character information, and so on and so forth. Check back on a regular basis to see if any new info has been added!

In the posts below, you will find an extensive beginner's guide that details everything you need to know when it comes to learning the ins and outs of Ultimate Ninja Storm's mechanics, as well as a video list that details some information on each individual character. Once UNS4 has released, expect some of this information to change. There have been many changes to not only each individual character but to most of the system mechanics in general that were set in place upon the release of Revolution.

A lot of changes have been made in the transition from Revolution to UNS4. Here's a list of specifics we know have changed so far:


Notes:
Ultimate Jutsu is now referred to as "Secret Technique".
Combination Ultimate Jutsu is now referred to as "Team Secret Technique".

[Gameplay Changes]

All types are combined into one - Secret Technique, Awakening and Support drive can all be used within the same battle.
Counter attack adjustment - CA no longer causes stun only knockback.
Chakra dash can be charged - This does increased damage to one's guard.
Leader change system - You can switch between characters in your party (Health is shared between the entire party)
Elemental effects - Fire will burn an opponent and do damage over time. Lightning/Water will react to water on the map to increase its damage.
Tilts can possibly be used in the air - needs more confirmation as Madara is the only one I've seen attempt it.
A yellow mist will envelope your characters when Storm gauge is more than 50%
Matches are round based - Win 2 rounds to win the match.
Armor Break - characters armor can be broken which will increase their attack as well as decrease their defense.
Jutsu and Secret Technique selection
You can continue to attack your opponent after they have been defeated between rounds.
Melee combo cannot be canceled into shuriken
Everyone, except Sasuke, uses a substitution log (This will most likely change I just found it funny)

Awakening:
Team Awakening - Team awakening will occur after triggering awakening with 100% Storm gauge.
Instant awakening has been removed
Awakening Actions - AAs are now mapped to the item slots and a character can have as much as 4.

Secret Technique:
Secret Technique and Team Secret Technique can be used within the same match - credits to Harurisu
Team Secret Technique is no longer available at the start of the match - Team secret techniques are now triggered the way Team Ultimates were (chakra load x3 + attack button with >60% chakra and 100% Storm gauge).

Support:
New support action "Charge Assist" - Teammate will increase your chakra recovery speed when they jump unto the field.
Support characters no longer have hp bars.
Guard type support adjustment - "Dash cut" guard support action removed.
Attack type support adjustment - "Ground combo" support action removed.
Balance type support adjustment - This type has seemingly been split into two (I will put placeholder names):
STS (Secret Technique Substitution) Balance Type - Support will protect you from a Secret Technique when you have >50% Storm gauge and that Support is available.
CF (Cover Fire) Balance Type - Support will throw shuriken when you throw a chakra shuriken.
Strikebacks can be countered by a support character
Support types are locked to characters:
Kakashi = Guard
Hanabi = Attack
Naruto = Attack
Obito = CF Balance
Madara = Attack
Sakura = Charge Assist
Hinata = Charge assist
Sasuke = CF Balance
Neiji - STS Balance
(Thanks goes to
@Reiji
and
@Geese
Pants for various information and videos)
Here's also a pretty insightful video that demonstrates a lot of the specific changes the game has undergone in terms of the mechanics: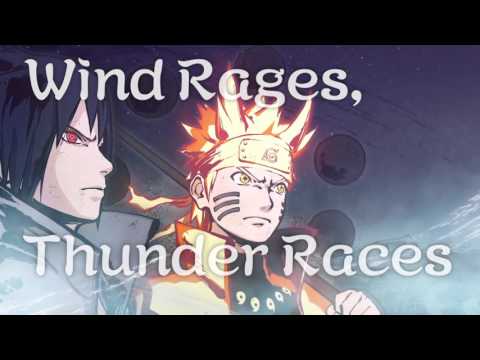 (Skip to 2:40 for the system changes)
ACTIVE PLAYER LIST
PS3
Phantom Angel: PhantomSRK
ForsakenM~: ForsakenM
Xbox 360
PS4
The Martian: Shadaloo_Martian
Xbox One
Post edited by Skullboy on
"Every moment gives us a chance to become more than what we are."

Tumblr (NSFW)