I wanted to post this when I got all my PCBs in there, but I am at a road block at finding the last few games I am looking for…
I have the Pac-Man 25th Anniversary / Ms. Pac-Man / Galaga Cabaret unit from Namco, as you can see below, I chose to void my warranty and mod the crap out of it.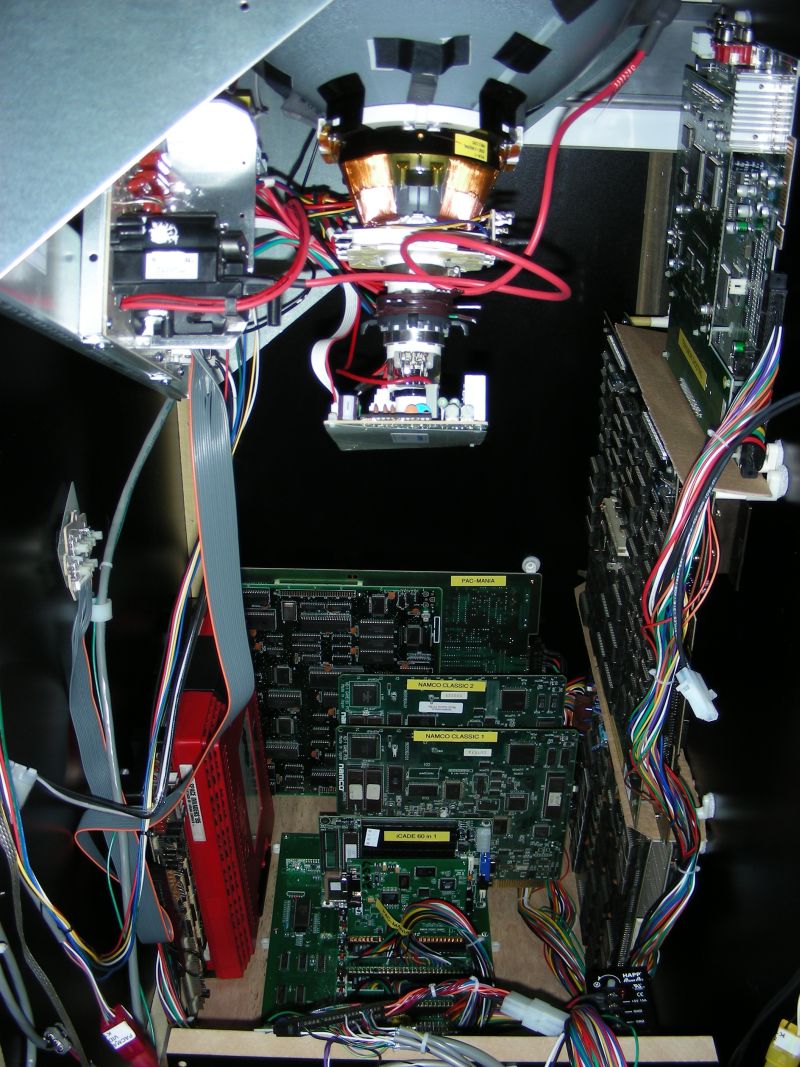 I am using the 6 in 1 PCB switcher, when the non-remote version comes out, I will add that to the cabinet so I can switch between 11 PCBs. For now I have my 6 favorite games on the switcher and manually switch out the remaining 4, it's pretty quick with the JAMMA extension cables. I secured the boards with Velcro and they seems to stay in place pretty well.
The boards that are in there are;
Pac-Man / Ms. Pac-Man / Galaga - Came with unit cool continue feature.
Arcade Shop Programmable JAMMA
60 in 1
Namco Classic Vol. 1
Namco Classic Vol. 2
Pac-Mania
Galaga '88
Space Invaders '95
Cosmo Gang the Video
Tenkomori Shooting
What do you guys think?
BTW I am still looking for the following, if you got one you want to part with let me know…
Gunbarich
Space Bomber
Blast Off