Hey,
First is a custom made for Kaworu, Routed top and bottom, rosewood stain, all sanwa (start and select are seimitsu though) Aluminium top panel. Green foam base to match the buttons.
Artwork designed by Kaworu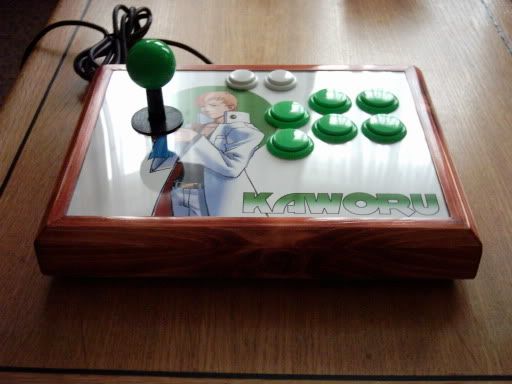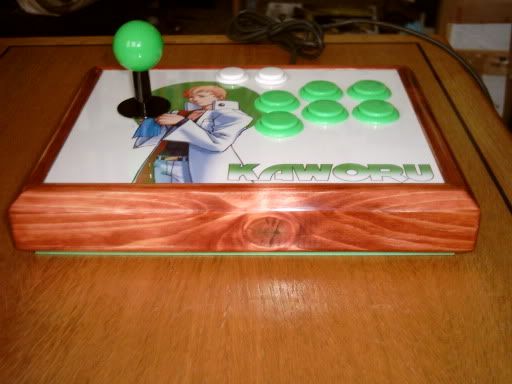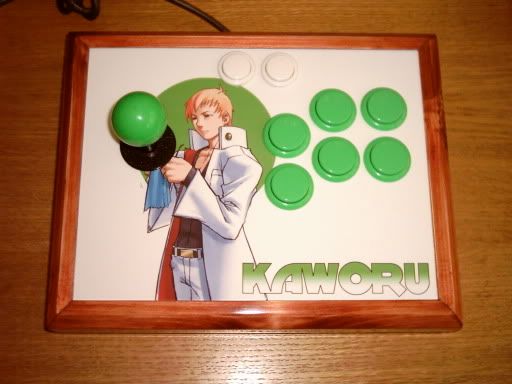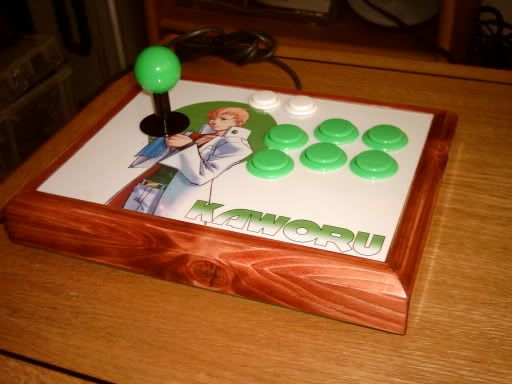 Next is kneelb4mes stick, (your pm box is full mate)
Same style but with teak stain and yellow bits. Has ply top.