I know. I'm breaking the page. Down with me!!!
I kind of sucked the last time I put up an art thread on this forum, several years ago. Now, I believe I suck less. Let's start off by letting me post some of my original characters.
Rosalowe. Sassy ice bitch, cigarette addict, Yakuza aniki (lol), nearing a midlife crisis, and the Allegorical Spirit of Courtesy. This young woman plays all of these roles and more. Her preferred color scheme is black with primary colors, or just plain black. She has a confrontational disposition, but comes off as an older person who's gotten tired of her misspent bitter youth and is slightly more cheerful, even if she just sounds like an indignant asshole.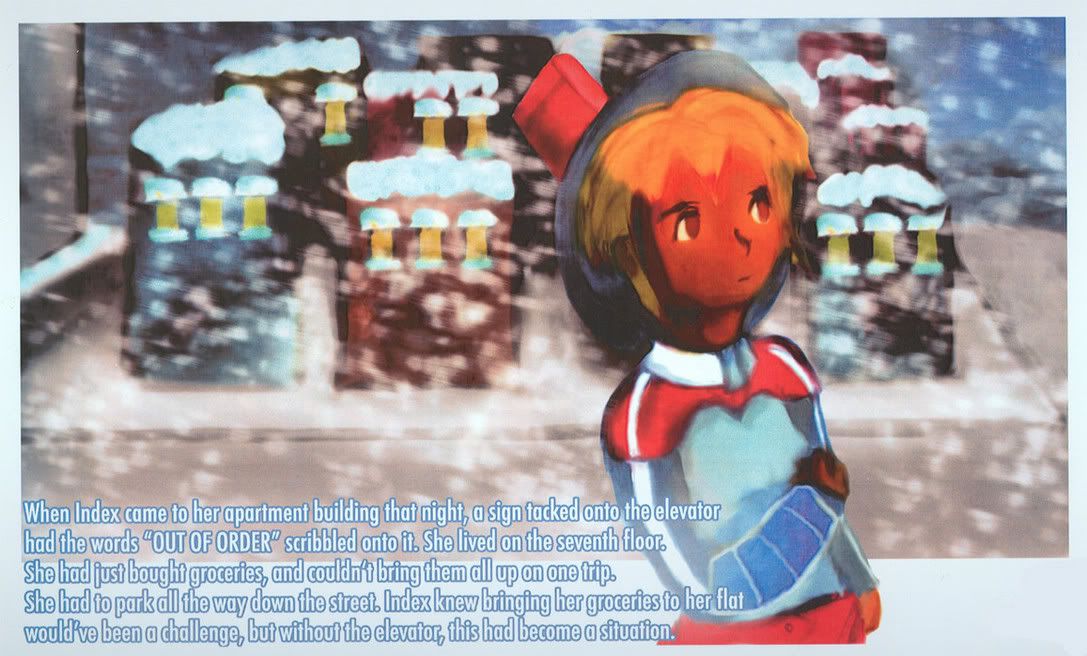 Index Iness. Dejected, shy, misplaced, yet determined to the core. She's often seen in the role of a lowly government clerk, secretary, security guard, or anyone else on the bottom rungs of the white collar world. Despite this, it's either fate or the unconscious will of Index herself that guides her towards adventure, spanning this world, and the next. When she's not wearing hats, Index keeps her hair slight spiky; her preferred colors are red, gray, and yellow.
Previously Posted Fan Art