So I'm soldering the "play and charge kit" for the 360 to a USB "B" type instead of the "A" type and am not really sure which point goes to what…
Does anyone here know which wire goes where?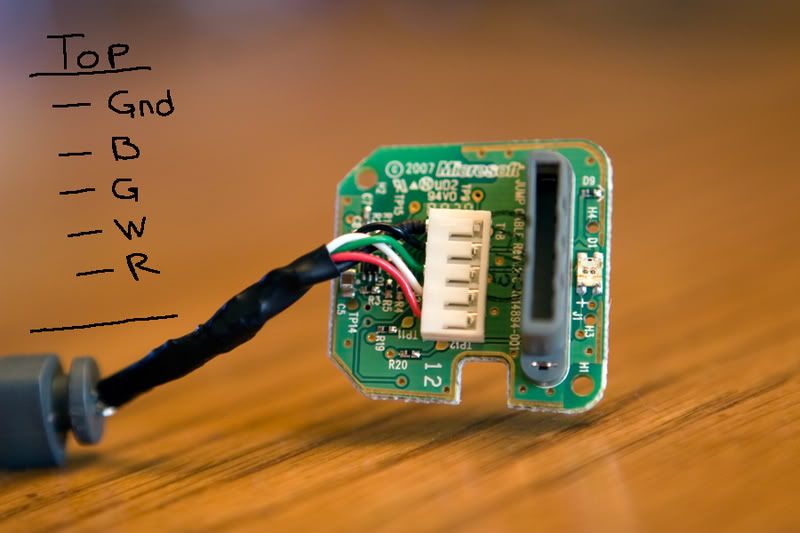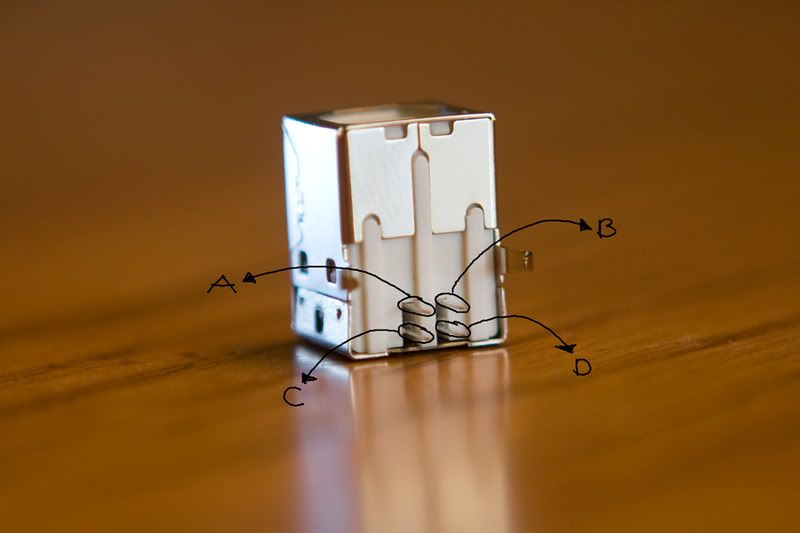 any help would be much appriciated!
Edit: Photobucket shrunk them a little, so if it's hard to see I can provide bigger versions… I'm also calling the top "thicker" black wire "Gnd" It's just a name though, I'm not sure if it's actually a ground.