It is hard to search for one, because many manufacturers will include the D-pad as four buttons, or L3/R3 (analog buttons). Doing a search for 12, 14, even 16 or 18, will usually result in a plain PS2 style controller.
This is the Thrustmaster Firestorm Digital 2: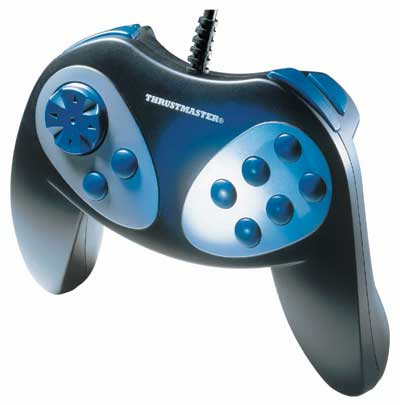 As you can see, it has 12 buttons, 16 if you wanna include the D-pad. However, it is now very rare and expensive, and has been replaced by the "Digital 3" (less buttons + analogs).
Saitek's ABCXYZ style controllers have no select/start, only mode/rumble. Logitech Wingman series has no L2/R2.
My question, does ANYBODY know of a controller with 12 or more buttons? Six-button layout on the face AND L2/R2/two extras for start and select? How many even exist? They seem to be so hard to find, hence me asking for help here.
With or without analogs! It would be awesome to have all 12 buttons + two analog sticks/buttons, but beggars can't be choosers… But damnit if I'm not trying.
I will even settle for one if it's on a console and I have to buy a PC USB converter for it.
So yeah, am I out of luck, or does such a thing exist? Perhaps a company that will make custom gamepads…?