Haha, no, not the Hori kind. It's this little sucker that's Genesis/SNES compatable. I haven't busted it open, but here's a picture of it that I found online.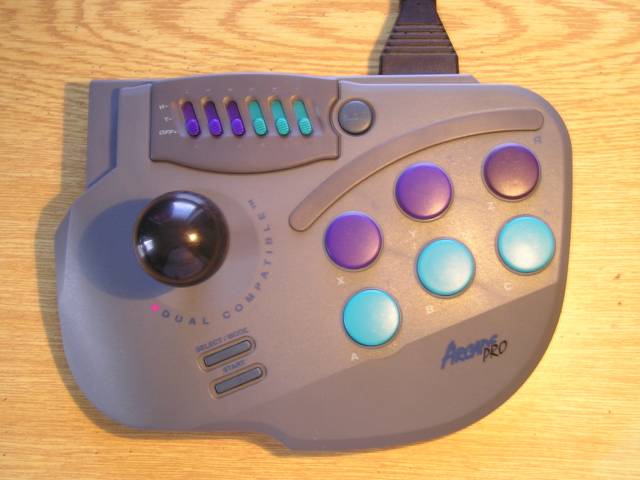 I mean, I guess it's kind of a silly idea, maybe through using one of those Cthulu boards I could do something with it, but I wasn't able to find out of anyone else had any experience playing around with one of these, mostly because its name is awfully close to that of a modern, far more popular stick!
Thanks for any info.