Its about six bucks a can at places like Lowes/Home Depot. The reason I found it was I have a friend who does repair and customization work on bicycles and skateboards, and he's been using it to repaint trucks and fenders. Its meant to go over metallic but is actually a sort of dark lacquered color if you spray it over non metallics. Its also not opaque so you need to lay down primer before hand, but the advantage is that dark colored things that are below the paint (like say, stenciled on logos or button notations) will show through.
Here's what about three or so coats over a bare non-primed original gameboy shell look like:

And here's what the top of an engine block looks like, this would be the paint sprayed over either the bare metal or a metallic undercoat:
http://sphotos.ak.fbcdn.net/hphotos-ak-snc4/hs931.snc4/74435_463177797009_776117009_5360804_3069932_n.jpg
It layers really well too, here's a Xbox 360 controller thats been primed silver and then covered with several coats (if I had to guess I'd say about six maybe):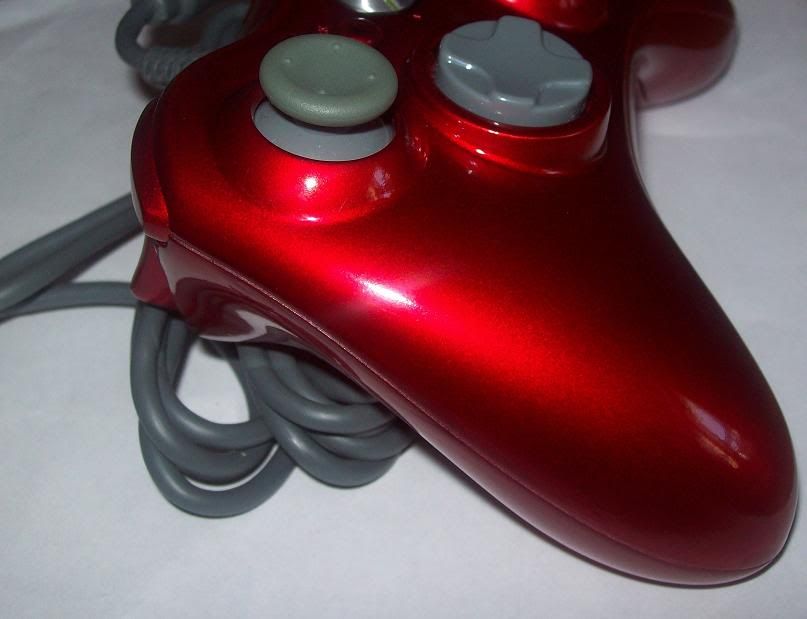 The reason I recommended it here was that for about twenty bucks you could buy enough cans of it and some silver or white undercoat to do an entire Kraylix and it would look extremely snazzy. I for instance, plan on using it on my home made arcade cab I've been hacking together in my spare time.