Ok I am pretty sure i am not the only one out there who has had dreams to take an arcade motherboard such as a sega naomi, atomiswave, etc and either consolize it or make your own cab from scratch.
I am logging this because i find the information out there is scarce, scattered or somewhat ambiguous. I want to share my ventures with all the ppl at srk :D, because im sure I am not the only one out there who has wanted to do this and has been intimidated in the process. This will be rough in the beginning but i will modify and update when i make progress or have the time.
Heres is what my plans are for this project. I am taking a:
-sega naomi
-sega I/O board
-PC PSU
-Naomi Dimm Board
-GD-rom drive
-melty blood:act cadenza gd-rom + security chip
-and all the wiring
I am somewhat unsure as to how this project will end up but it will either take the consolization route but more likely a small custom cab/setup(i use the word cabinet very loosly because it will be tailored to the small amount of room i have and i want the capability to move it easily).
I will try and use as many pictures and show the methods i use to accomplish this project at hand. Wish me LUCK :lovin:
Here are some starter images and video of the naomi and the modified ATX PSU in action:
[media=youtube]Od3do8jGL7s[/media]
here is the whole thing on my desk
(messy)
next is the back of the naomi: note the red wires = 5v, yellow= 12v, brown= 3v and white=GND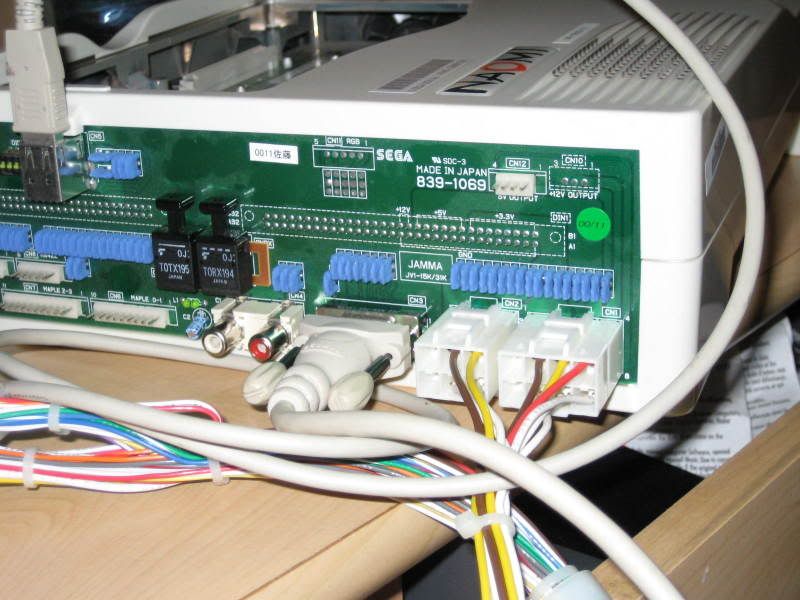 i took a 24-20 pin molex connector to make the modifications in case i messsed up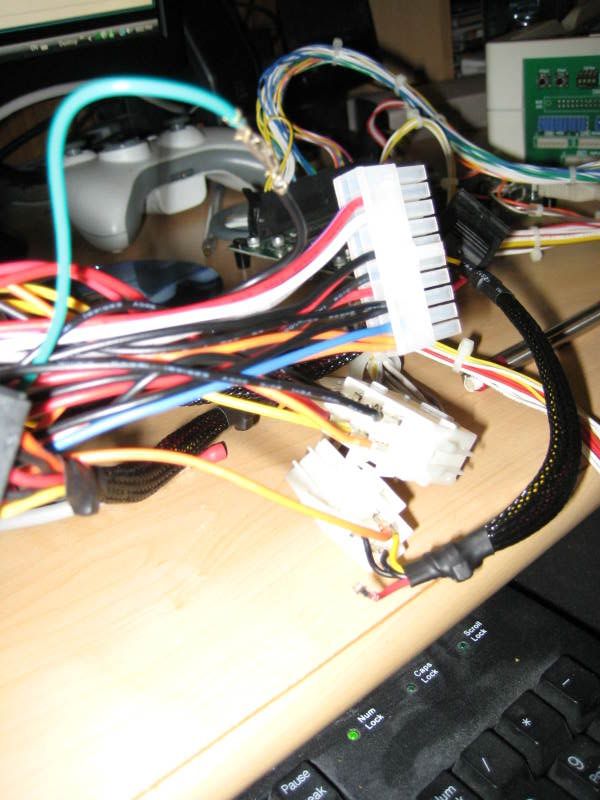 this is supposed to be showing that i connected the green wire(power good) to a GND one so the psu runs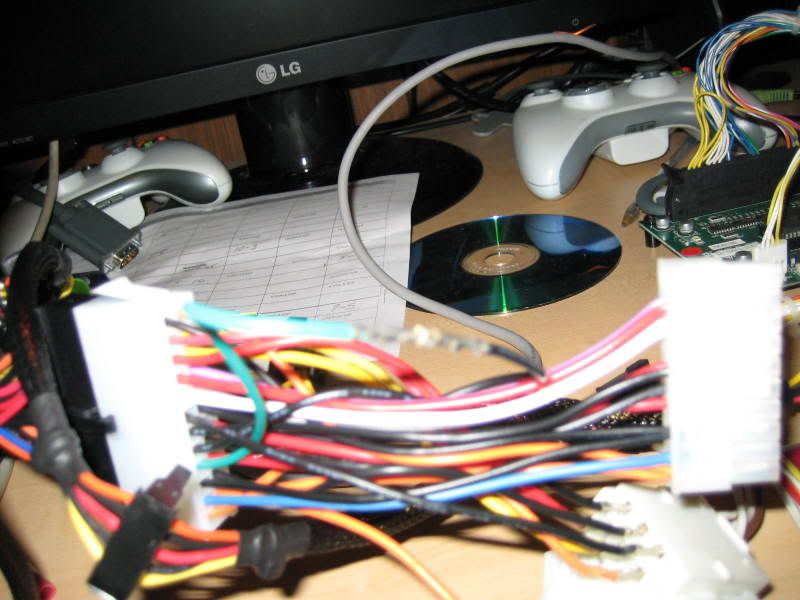 Melty blood:act cadenza GD rom
my fav game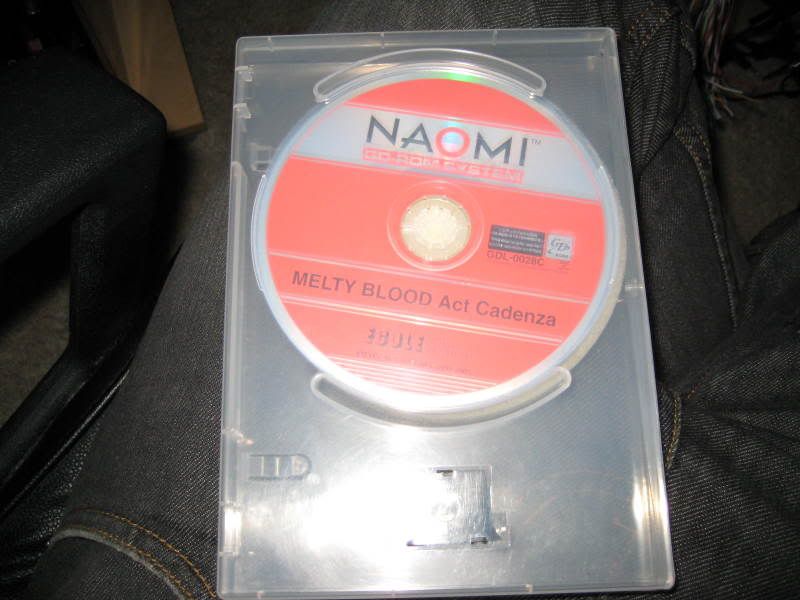 Dimm board that fits on the motherboard(used for the GD-rom drive)
GD-rom drive with scsi cable and mounting brackets for the Naomi Motherboard