Hello people,
This is the Arcade Posters project. The posters are OFFSET print as original. Not Digital Print
Some of the posters are fully vectorized, ETC. Marvel Vs. Capcom 2. Some of them are partially.
The Quality is same as original.
I will ship the posters with the Poster tube.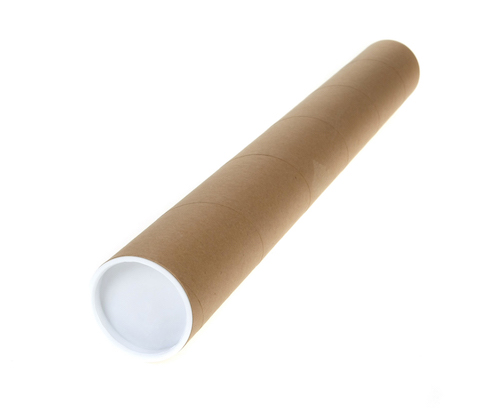 Shipping cost is 15$ With DHL Express to USA. Please PM for the other countries.
You can buy it from the website directly

trfightstick@gmail.com
www.trfightstick.com
B1 SIZE POSTERS 98X68 CM
MushihimeSama Futari Black Label
The size is 68CM x 98CM .
135GR Coated Paper
PRICE : 25$
Marvel Vs. Capcom 2 Arcade
The size is 68CM x 89CM .
170GR Coated Paper
PRICE : 25$
Metal Slug 3 Arcade Poster
The size is 68CM x 98CM .
170GR Coated Paper
PRICE : 25$
Marvel Super Heroes Vs. Street Fighter Arcade Poster
The size is 68CM x 98CM .
170GR Coated Paper
PRICE : 25$
B2 SIZE POSTERS 51X72 CM
AKAİ KATANA Poster
The size is 51CM x 72CM .
170GR Coated Paper
PRICE : 19,99$
AKAİ KATANA V2 Poster
The size is 51CM x 72CM .
170GR Coated Paper
PRICE : 19,99$
BLAZBLUE CENTRAL FICTION Poster
The size is 51CM x 72CM .
170GR Coated Paper
PRICE : 19,99$
CAPTAIN COMMANDO Poster
The size is 51CM x 72CM .
170GR Coated Paper
PRICE : 19,99$
DARIUS Poster
The size is 51CM x 72CM .
170GR Coated Paper
PRICE : 19,99$
CADILLACS AND DINOSAURS Poster
The size is 51CM x 72CM .
170GR Coated Paper
PRICE : 19,99$
FINAL FIGHT Poster
The size is 51CM x 72CM .
170GR Coated Paper
PRICE : 19,99$
GUILTY GEAR XRD REV-2 Poster
The size is 51CM x 72CM .
170GR Coated Paper
PRICE : 19,99$
BARA BLACK LABEL Poster
The size is 51CM x 72CM .
170GR Coated Paper
PRICE : 19,99$
MARVEL SUPER HEROES VS. STREET FIGHTER Poster
The size is 51CM x 72CM .
170GR Coated Paper
PRICE : 19,99$
MUSHIHIME SAMA Poster
The size is 51CM x 72CM .
170GR Coated Paper
PRICE : 19,99$
MUCHI MUCHI PORK Poster
The size is 51CM x 72CM .
170GR Coated Paper
PRICE : 19,99$
MARVEL VS. CAPCOM 2 JAPAN Poster
The size is 51CM x 72CM .
170GR Coated Paper
PRICE : 19,99$
PERSONA 4: THE ULTIMATE IN THE MAYONAKA ARENA Poster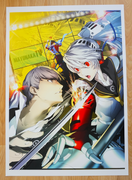 The size is 51CM x 72CM .
170GR Coated Paper
PRICE : 19,99$
PINK SWEETS Poster
The size is 51CM x 72CM .
170GR Coated Paper
PRICE : 19,99$
PROGEAR NO ARASHI Poster
The size is 51CM x 72CM .
170GR Coated Paper
PRICE : 19,99$
STREET FIGHTER III: 2ND IMPACT Poster
The size is 51CM x 72CM .
170GR Coated Paper
PRICE : 19,99$
STREET FIGHTER III: 3RD STRIKE Poster
The size is 51CM x 72CM .
170GR Coated Paper
PRICE : 19,99$
STREET FIGHTER V Poster
The size is 51CM x 72CM .
170GR Coated Paper
PRICE : 19,99$
STREET FIGHTER V -V2 Poster
The size is 51CM x 72CM .
170GR Coated Paper
PRICE : 19,99$
STREET FIGHTER ZERO 2 Poster
The size is 51CM x 72CM .
170GR Coated Paper
PRICE : 19,99$
SHENMUE Poster
The size is 51CM x 72CM .
170GR Coated Paper
PRICE : 19,99$
SUPER MARIO GALAXY Poster
The size is 51CM x 72CM .
170GR Coated Paper
PRICE : 19,99$
SUPER STREET FIGHTER II TURBO Poster
The size is 51CM x 72CM .
170GR Coated Paper
PRICE : 19,99$
SUPER STREET FIGHTER II THE NEW CHALLENGER Poster
The size is 51CM x 72CM .
170GR Coated Paper
PRICE : 19,99$
SUPER STREET FIGHTER II X GRAND MASTER CHALLENGE Poster
The size is 51CM x 72CM .
170GR Coated Paper
PRICE : 19,99$
SNK VS CAPCOM : CHAOS Poster
The size is 51CM x 72CM .
170GR Coated Paper
PRICE : 19,99$
STREET FIGHTER X TEKKEN Poster
The size is 51CM x 72CM .
170GR Coated Paper
PRICE : 19,99$
TEKKEN 7 Poster
The size is 51CM x 72CM .
170GR Coated Paper
PRICE : 19,99$
TATSUNOKO VS. CAPCOM Poster
The size is 51CM x 72CM .
170GR Coated Paper
PRICE : 19,99$
ULTRA STREET FIGHTER 4 Poster
The size is 51CM x 72CM .
170GR Coated Paper
PRICE : 19,99$
THE LEGEND OF ZELDA: MAJORA'S MASK Poster
The size is 51CM x 72CM .
170GR Coated Paper
PRICE : 19,99$
Dragonball FighterZ
The size is 51CM x 72CM .
170GR Coated Paper
PRICE : 19,99$
Deathsmiles V2
The size is 46,25CM x 74CM .
170GR Coated Paper
PRICE : 19,99$
Deathsmiles 2
The size is 46,25CM x 74CM .
170GR Coated Paper
PRICE : 19,99$
King Of Fighter XIV
The size is 46,25CM x 74CM .
170GR Coated Paper
PRICE : 19,99$
Monkey Island 2
The size is 46,25CM x 74CM .
170GR Coated Paper
PRICE : 19,99$
Capcom Vs. SNK
The size is 51CM x 72CM .
170GR Coated Paper
PRICE : 19,99$
Capcom Vs. SNK 2
The size is 51CM x 72CM .
170GR Coated Paper
PRICE : 19,99$
Cadillacs And Dinosaurs V2
The size is 51CM x 72CM .
170GR Coated Paper
PRICE : 19,99$
Eco Fighters
The size is 51CM x 72CM .
170GR Coated Paper
PRICE : 19,99$
King Of Fighters 2002
The size is 51CM x 72CM .
170GR Coated Paper
PRICE : 19,99$
Street Fighter III New Generation
The size is 51CM x 72CM .
170GR Coated Paper
PRICE : 19,99$
Street Fighter II The World Warrior
The size is 51CM x 72CM .
170GR Coated Paper
PRICE : 19,99$
Samurai Shodown V Special
The size is 51CM x 72CM .
170GR Coated Paper
PRICE : 19,99$
Alien Vs. Predator
The size is 51CM x 72CM .
170GR Coated Paper
PRICE : 19,99$
Alien Vs. Predator Remastered
The size is 51CM x 72CM .
170GR Coated Paper
PRICE : 19,99$
Darkstalker Resurrection
The size is 51CM x 72CM .
170GR Coated Paper
PRICE : 19,99$
Street Fighter Alpha 3
The size is 51CM x 72CM .
170GR Coated Paper
PRICE : 19,99$
Street Fighter Zero 3
The size is 51CM x 72CM .
170GR Coated Paper
PRICE : 19,99$
Super Street Fighter II The Tournament Battle
The size is 51CM x 72CM .
170GR Coated Paper
PRICE : 19,99$
19XX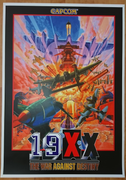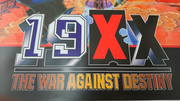 The size is 51CM x 72CM .
170GR Coated Paper
PRICE : 19,99$
Battle Circuit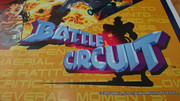 The size is 51CM x 72CM .
170GR Coated Paper
PRICE : 19,99$
Blazblue Chronaphantasma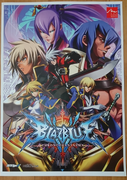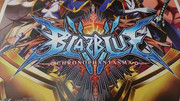 The size is 51CM x 72CM .
170GR Coated Paper
PRICE : 19,99$
Cadillacs And Dinosaurs JAPAN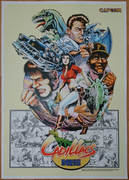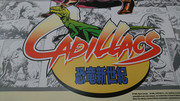 The size is 51CM x 72CM .
170GR Coated Paper
PRICE : 19,99$
Cyberbots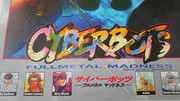 The size is 51CM x 72CM .
170GR Coated Paper
PRICE : 19,99$
Darius II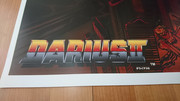 The size is 51CM x 72CM .
170GR Coated Paper
[color=#FF0040]
PRICE : 19,99$

[/color]

Metal Slug 2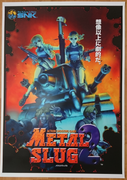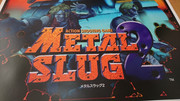 The size is 51CM x 72CM .
170GR Coated Paper
PRICE : 19,99$
Metal Slug 4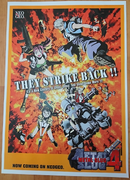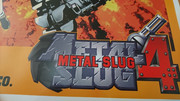 The size is 51CM x 72CM .
170GR Coated Paper
PRICE : 19,99$
Metal Slug 5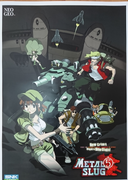 The size is 51CM x 72CM .
170GR Coated Paper
PRICE : 19,99$
Metal Slug Artwork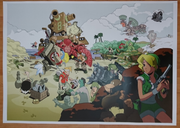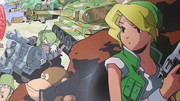 The size is 51CM x 72CM .
170GR Coated Paper
PRICE : 19,99$
Marvel Super Heroes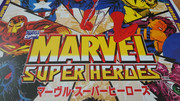 The size is 51CM x 72CM .
170GR Coated Paper
PRICE : 19,99$
Street Fighter II Champion Edition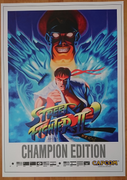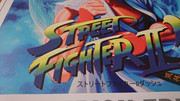 The size is 51CM x 72CM .
170GR Coated Paper
PRICE : 19,99$
Street Fighter ZERO Japan Edition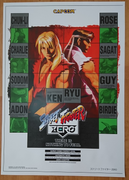 The size is 51CM x 72CM .
170GR Coated Paper
PRICE : 19,99$
Vampire Savior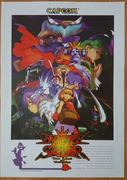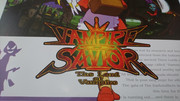 The size is 51CM x 72CM .
170GR Coated Paper
PRICE : 19,99$
HYPER STREET FIGHTER II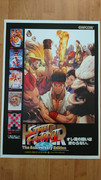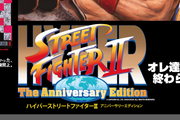 The size is 51CM x 72CM .
170GR Coated Paper
PRICE : 19,99$
PUNISHER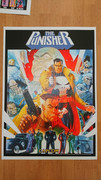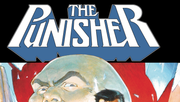 The size is 51CM x 72CM .
170GR Coated Paper
PRICE : 19,99$
STREET FIGHTER ZERO 2 JAPANESE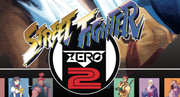 The size is 51CM x 72CM .
170GR Coated Paper
PRICE : 19,99$
X-MEN CHILDREN OF THE ATOM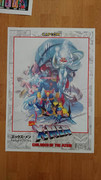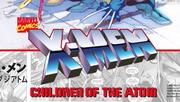 The size is 51CM x 72CM .
170GR Coated Paper
PRICE : 19,99$
Darkstalkers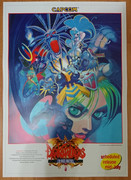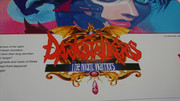 The size is 51CM x 72CM .
170GR Coated Paper
PRICE : 19,99$
Jojo Bizarre Adventure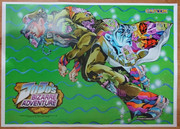 The size is 51CM x 72CM .
170GR Coated Paper
PRICE : 19,99$
Powered Gear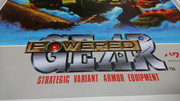 The size is 51CM x 72CM .
170GR Coated Paper
PRICE : 19,99$
Street Fighter III 3RD Strike Chun li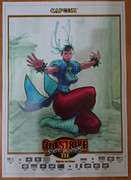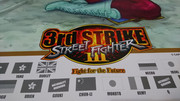 The size is 51CM x 72CM .
170GR Coated Paper
PRICE : 19,99$