Drink specials, Ultimate Marvel vs Capcom 3, Super Street Fighter AE, Persona 4 Arena and more at Fashion Forty Lounge – every other Monday, right next to Midtown Comics Times Square!
2 for 1 beer ($7), wine ($9), well drinks ($11). $3 venue fee, ladies get in FREE! Venue is 21+.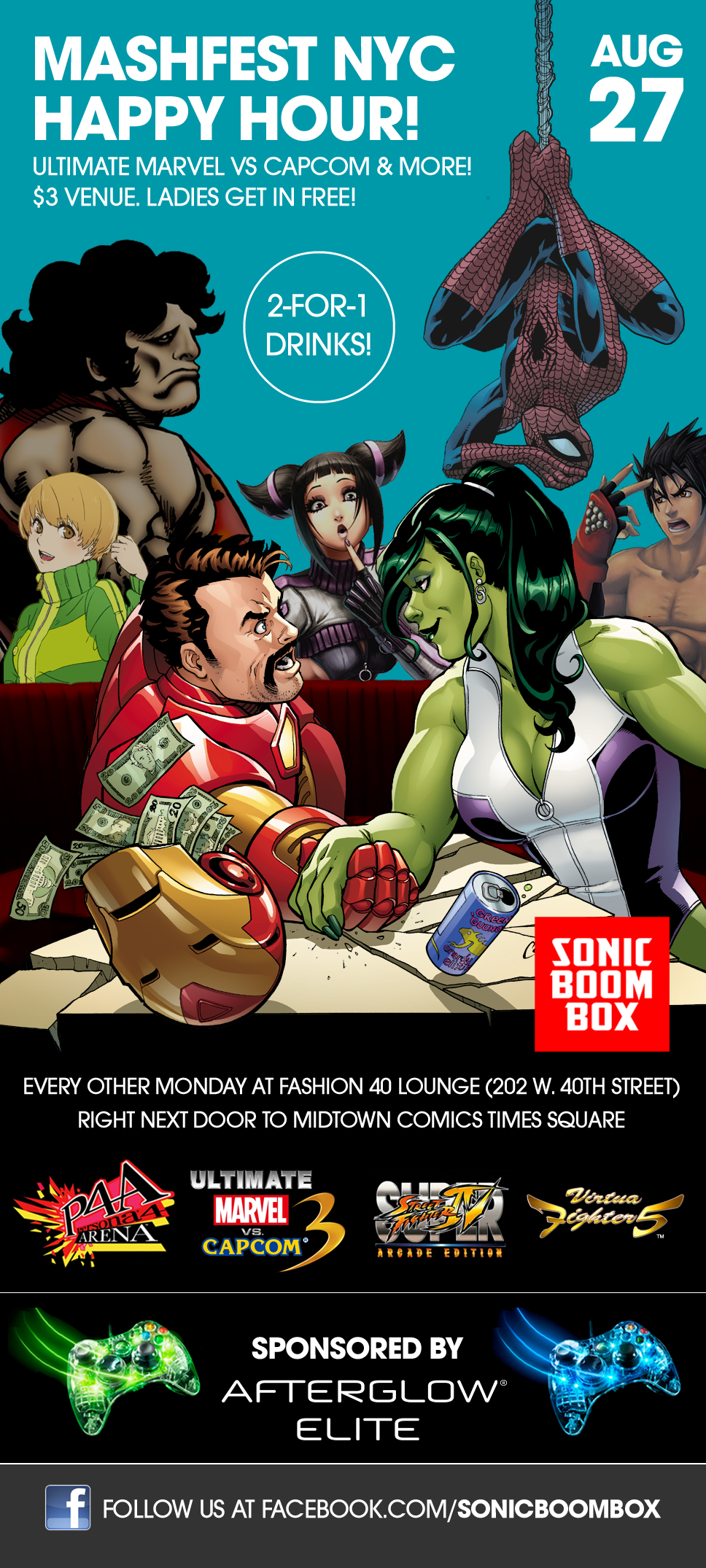 Pad users: We are proud to announce that our sponsors Afterglow Elite are providing some of their super cool glow-in-the-dark pads for both Xbox360 and PS3! If you have & prefer your own pad, please feel to bring it of course.
Joystick users: Please bring your own stick, otherwise you may end up not getting to play until/unless someone lends you theirs.
RSVP & full details:

Follow SONICBOOMBOX:
http://facebook.com/sonicboombox
http://twitter.com/sonicboombox1
For more info on the Afterglow Elite product line:
http://www.facebook.com/PDPAfterglow