Hey guys, I guess I'll just make a single thread for any SF art I wanna post here, so here we go.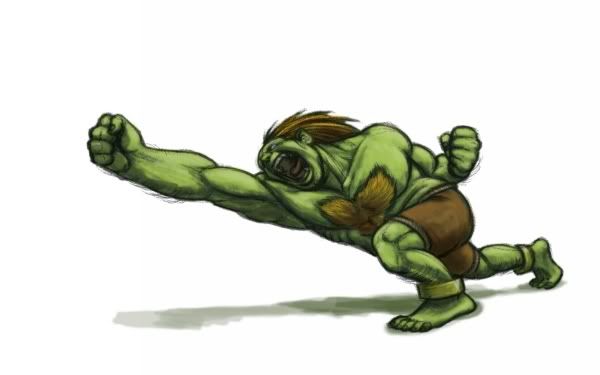 We're gonna start off slow with this Blanka cr.Fierce I did yesterday. I'm not the best at colouring and I don't do backgrounds, but I like how this one came out. I was gonna do a more forced perspective at first, but I didn't like the direction in which it was heading, so I simplified it a bit in terms of perspective, since the pose is weird enough as it is.
If I can find the time I'll do more Blanka's, since I'm really liking him right now for some reason, but we'll see where this goes.