What characters from forgotten fighting games you miss and you'd like to play again with in new games?
My first:
This guy is THE MAN. Air Super Baseballs and Super Bat strike FTW! Oh, and DAT VOICE!
My second:
Well, believe it or not:
Mother-flipping "Shark-shooting Guile". This guy is badass, and had prettiest projectiles ever.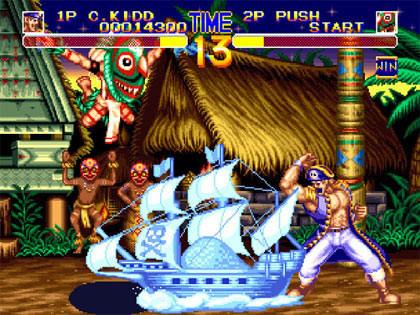 What characters do YOU miss?