Hey guys I'm new to this forum and I'm pretty sure this is the place to put this lol. Anyways here's my arcade machine me and my buddy built.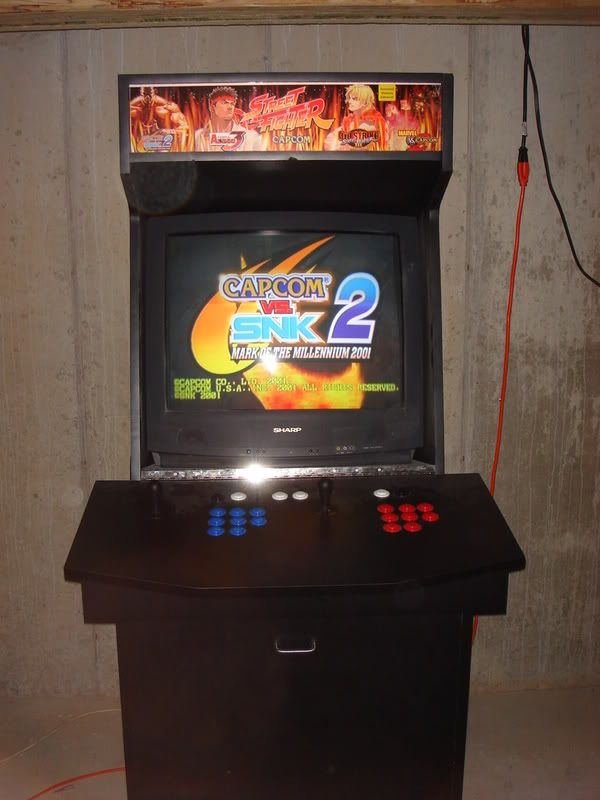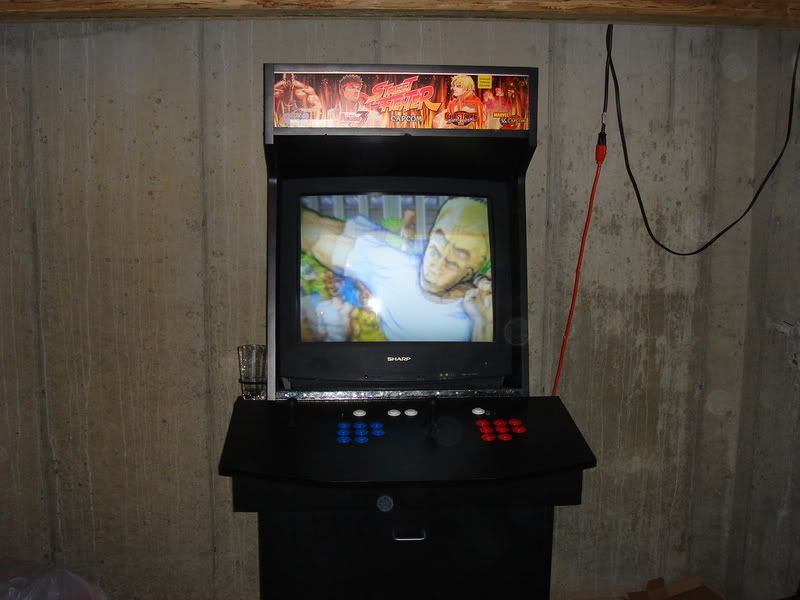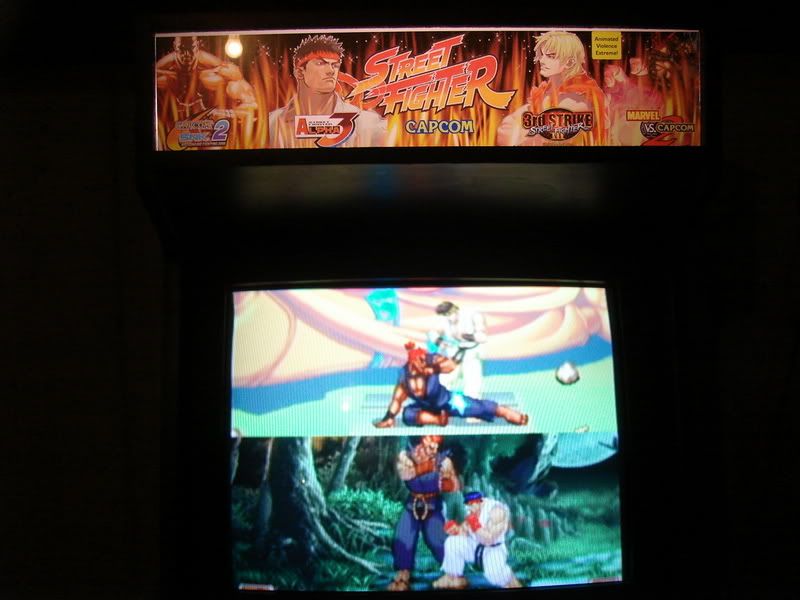 Sorry for the crappy pics, my basement is kinda dark and my flash doesn't do much either. I photoshoped my own marquee and got it printed at a local shop. I think it came out pretty good. I didn't like the "Animated Violence Mild" sticker on some of the Street Fighter marquees, so i put "Animated Violence Extreme" lol. I decided to leave the bottom half of my tv exposed so I could easily turn on/off and volume control. It doesn't bother me too much. Its got a drink holder on the side, why we put it there, i have no idea but its handy some times :wonder:. On the bottom of the cabinet theres a handle: We put magnetic hinges on it so it pops off easy. Inside of that is basically empty space, except where I put my PS2. Happ Competition Joysticks, and Happ Competition pushbuttons. We made the body of the cabinet all black, nothing too fancy but looks good. Also theres a little chip in the bottom of the marquee frame, cause we dropped it while constructing it lol. No biggie.
So what do you guys think of it? Questons? Comments?
Also GunCon games are a blast on this as well!