Hello all,
(Cab is located in Indianapolis IN)
I post rarely on these forums but I figured this would be the place to post for this item.
I am considering selling a customised street fighter cab seen here: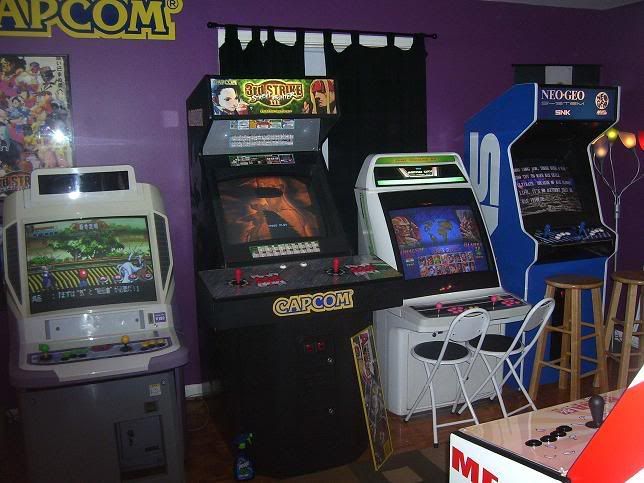 And also here:
The cab would include:
25" monitor.
Brand new happs competition buttons and sticks.
Sony X-plod speakers.
Street fighter II champion edition board.
Custom black on black artwork with Akuma on one side and Oro on the other.
A working phionex edition Street Fighter Alpha 3 board could be included for an addtional price.
(THIRD STRIKE BOARD IS NOT INCLUDED).
500 bucks.
Email me at: ccruz@ima.museum (weird email, I know)
OR PM
Thanks guys.
Chris