Hi there. I've got some custom New Era hats for sale. All of em have only been worn around the house in a non smoking home and are in like new condition. I'm asking $50 each shipped in US.
ALL 3 are size 7 1/4 or 57.7cm
First one is a Upper PlayGround hat by Dora Drimalas. The butterfly pattern is embroidered and very cool. Kinda a silvery grey on black. Normal lining as you'd find in other NE hats.
The next two are Rebel Eight hats by Mike Giant. The black flag hat is satin lined with the RB logo in back.
The Last RB logo hat is a special run oil soaked hat. That kind of waterproofs it. Like filson's oil soaked clothing. It is flannel lined and very nice!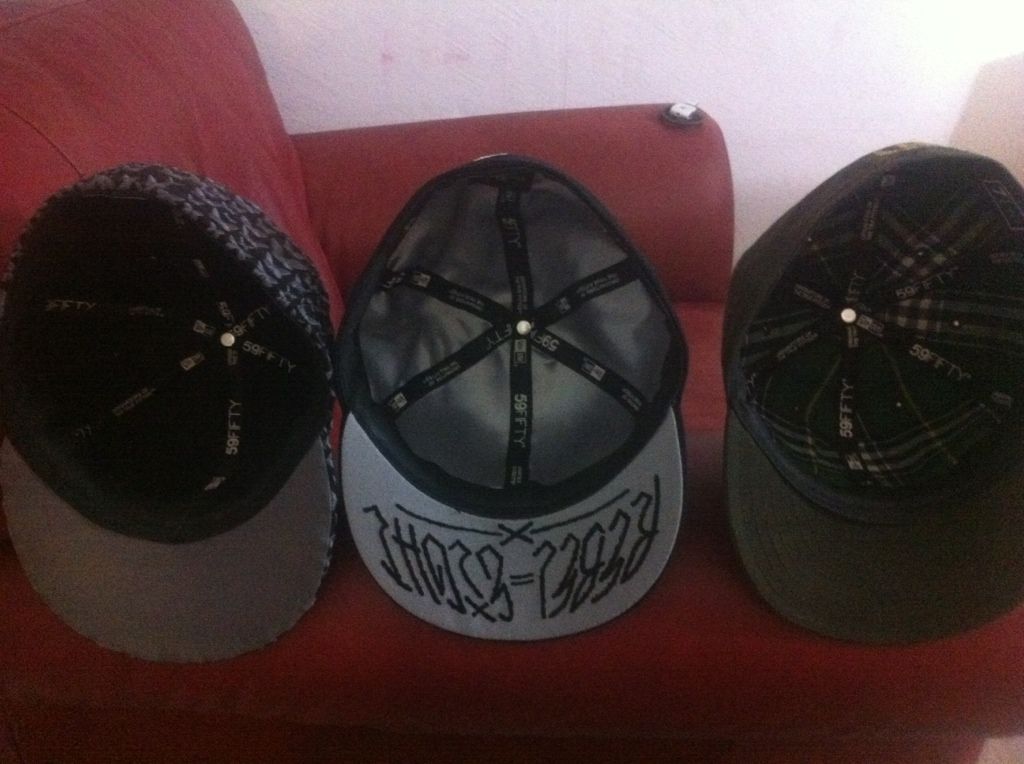 Thanks for looking!