I'm a Deadpool hipster. Been reading that shit since 1997 when I was 14. I'm fucking 30 now.
This was my first issue, mom gave me some change and I went out and bought this in the summer of '97.
Nobody gave a shit about him, that's why the series flopped. Plus, it was never as good as Joe Kelly's.
Shoryuken. Kelly.
Rochambeau. Kelly.
Copying the cover of Wolverine #88. Kelly.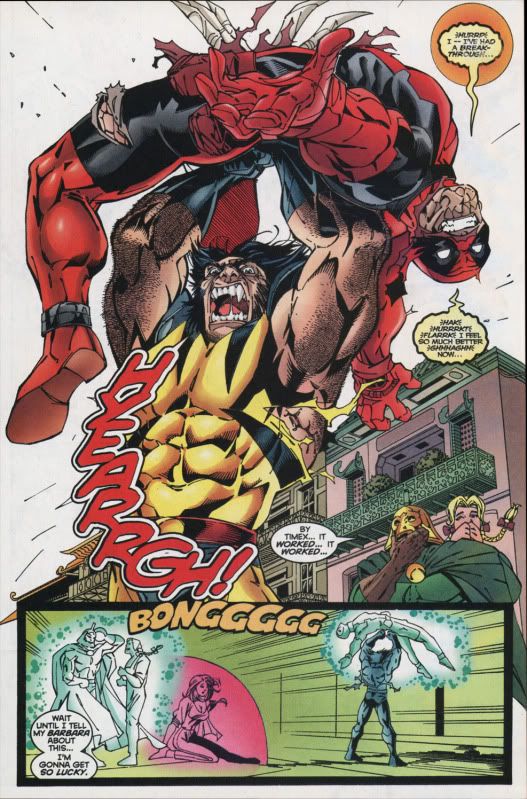 They should compare it as much of the Joe Kelly run as they can. From #1-33 of the original volume.
That was the most enjoyment I ever had reading a book. It was well written humour without it being too over the top stupid.
And it created one of the cooler Deadpool villains, T-Ray.
I don't collect comics anymore, but I was buying all the dumbest shit with Deadpool on it just because it was Deadpool. Glad I stopped.
I'll still see this movie, but I'm gonna consider all the people in the theatre losers cause they enjoy Waypool and think it's better than Kellypool.