Take a climb up Mt.Chill and have a can.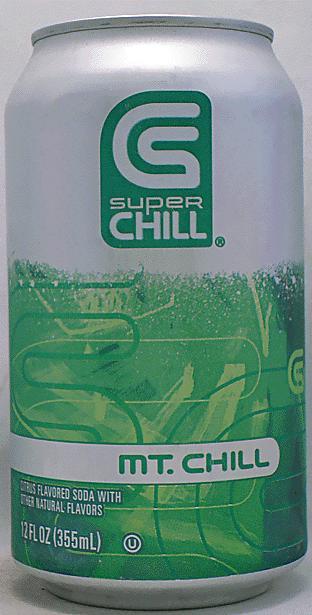 Let's be real. There were a lot of things leading up to the idea that this would not be a perfect launch. A struggle to get consistency with the matchmaking after 4 betas, no d input support for PC, their youtube video for the game modes explaining almost nothing about the battle lounge or an arcade mode…it goes on. Yet, the one thing we all knew that whatever was coming on February 16th we would have to pay full new game price for. Technically that's not even true if you have the PC version (you can get it for a lot less on PC), but for the most part for people that were buying the game we knew what we had to pay to get started and had a pretty good idea of what was coming.
Now people tend to be worried about the casuals. "Oh think of the casuals and how they buy the game and spend so much time with every game they buy and think of how Capcom's wallets will be STUFFED to the brim with money while I'm struggling to buy the game day one to begin with". Do we REALLY need to be concerned with this and all of the reviews in the year of 2016 where the 60 dollar AAA game format is starting to lose steam with all but the biggest of companies. When games that work on free to play models on PC are gaining money every single day? Why just stick to the old mold of whoring up as many day one disc sales as you can and hoping the review gods give you the scores you want and then release some packs and that's it? Capcom knows that and that's why they have set up something that will make money every day. That won't be confined by the restraints of VGChartz sales.
If anything, SFV is proving that like Killer Instinct, depending on the archaic format of releasing a 60 dollar game isn't really the best for fighting games or competitive games anymore. I think the only reason Capcom even went to sell the game on disc as retail for Sony people is just for the familiarity of buying something at the store. In the long run the game is more about making money daily far after release which with PC cross play makes things very likely as the PC fan base is much more in tune with this type of sales method than Sony console boys.
I never thought I'd have to tell people to calm down about STREET FIGHTER when I've had to support much more poverty games like Skullgirls and the first season of KI. A lot of people thought KI wouldn't get past 1 season of sales and didn't even think it would make it past 1 season at Evo. Rumors even went around that Season 2 would be the last year at Evo and now it's confirmed that Season 3 will be at Evo. Here we are though, 2016 and I gotta tell people to chill about STREET FIGHTER. It's almost insane, but that's what makes life interesting I guess.
Here's some reasons why you should chill and expect a game that will make many sales and keep eSports strong for the FGC for years.
Reviews are NOT the end all be all for a game's success. We are in the year of 2016 where MOBAs and FPSs with with toaster friendly graphics and mobile phone games that have way past mid life crisis Arnold advertising them making the most money. It would probably hurt a bit more if Capcom was just doing a few years and done thing, but Capcom has a plan to make this work for years to come with options to grind or purchase content that comes every day. That means money comes every day and not just in one big spurt of sales or whenever someone feels obligated to throw down 40 for a Kombat Pack.

Capcom pretty much picked the perfect time to screw up a launch. NRS is about to be done providing content for MKX, Killer Instinct while coming out on PC soon still is a pretty abstract game that doesn't have any way to purchase in disc form and still has had near zero tv commercials or any real heavy advertisment, Smash was still gonna beat us in sales and nearly tie or beat us for FGC entrants any way and the rest of the games at Evo will still make less money or already have made less money than SFV will over the next 6 years.

We live in an era where it's easier to use word of mouth and sharing to get the word of a game across. Yeah sure, game got some not so great reviews, but people can still make their own opinions and game share a game over a PS4. Whenever you want to try out a game it's as simple as bothering one of your PSN friends who has the game. If you end up playing or seeing something you like, then bam you're back in there. I would imagine there's something similar for Steam/PC and even if there isn't, again they are the prime user base that is comfortable with this type of business model and they can purchase it for a much cheaper price on some websites than 60 bucks.

We're still most likely set to have bigger numbers at Evo for SFV than we did for SFIV. All of the people who went to Evo for SFIV are most likely ready for the transition to SFV and that momentum will still carry big for V. You get people into a new game that's more accessible and has the hype of brand new characters coming to it monthly and you have a recipe for something that people can competitively get hype about before and far after Evo.
As for those that hopefully didn't buy, but want to talk shit and act like this game won't go nowhere and isn't already set up to make money everyday for 6 years…
https://www.youtube.com/watch?v=zPvP67YCgUE
In the end, if you DID BUY THIS GAME have some damn pride, chill yoself down, and play some damn STREET FIGHTER.