Helloeveryone,
I have a hori real pro arcade ex (xbox 360) and would like to make a dual mod to be able to play on the ps3.
I already have a dual strike but haven't been able to make the mod so far manly because the hori pcb is not common ground.
My question is … even if not recommended is it possible to the mod with the hori pcb or should I just get another pcb that is common ground.?
If the aswer is use another pcb then can i use on of this ?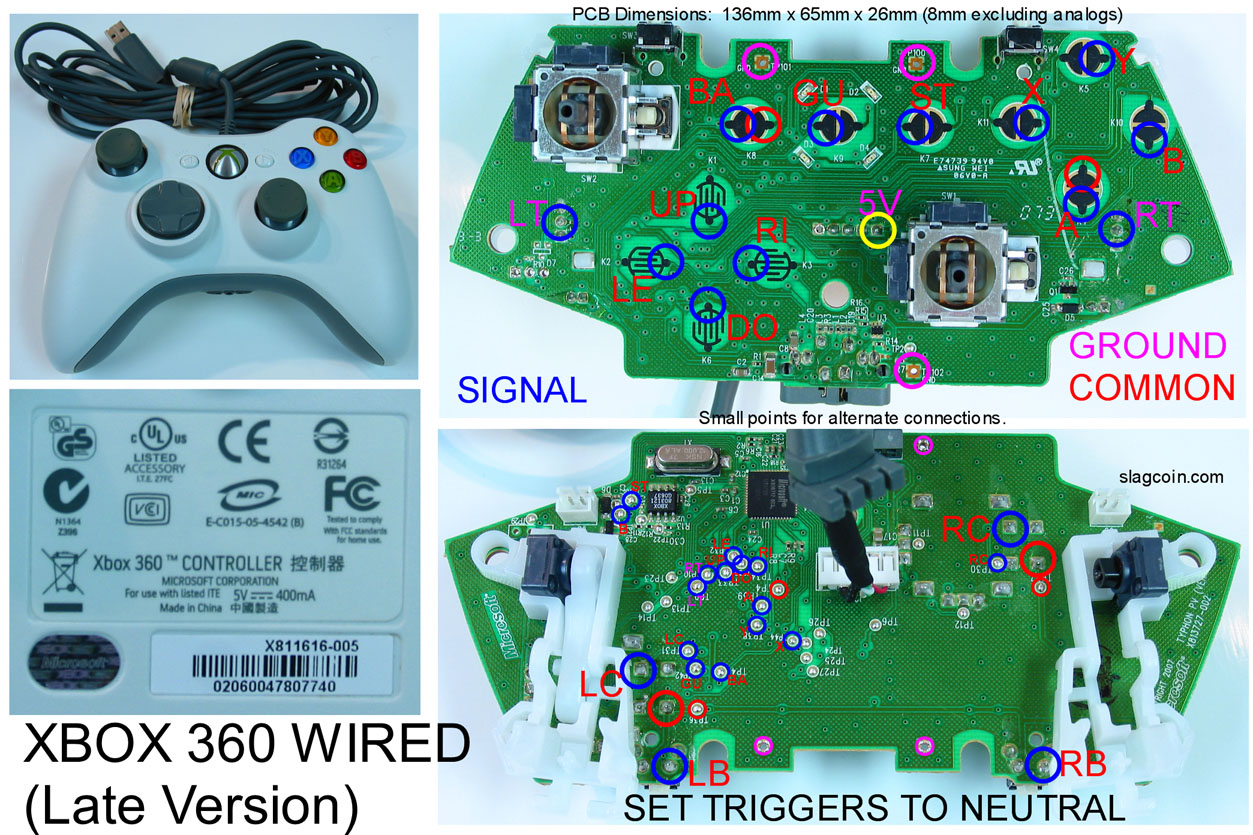 or
http://www.amazon.com/Xbox-360-Gamepad-Controller-White/dp/B002MX6TEE/ref=sr_1_2?s=videogames&ie=UTF8&qid=1319488889&sr=1-2
If the aswer is you can use the hori pcb then … how ?
cumps and thx in advance