This has been sold to networkingyuppy.
Thank you for all your interests.
---
Hello Members of SRK browsing Trading Outlet.
First item I am selling on SRK Trading Outlet.
Hope this sells.
I have for today to sell this.
HORI Fighting Stick EX2: Virtua Fighter 5 Limited Edition.
Do note that this is not the Japanese VF5 EX2.
This is the American VF5 EX2, and so it just look normal.
I bought this from SRK Member Bare Knuckle 2 on 090303.
http://forums.shoryuken.com/showthread.php?t=179055
Here are the pictures: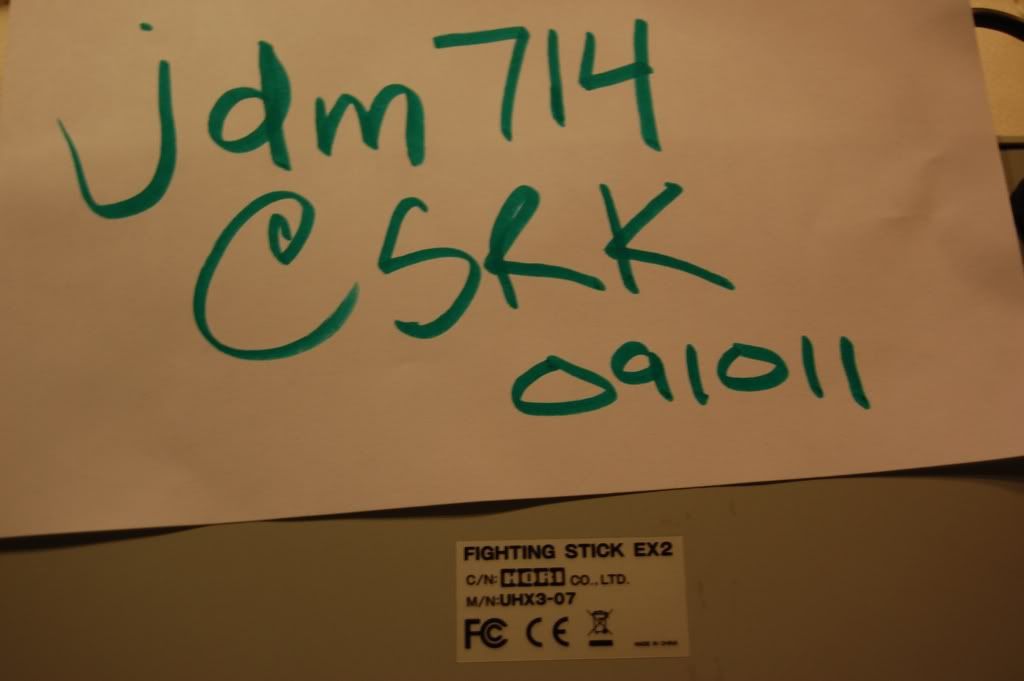 You see in those pictures that the Virtua Fighter 5 stickers have been place on.
I got the Arcade Stick like that from him.
You can remove if want.
The unit is working fine.
No problems.
I haven't used it.
Been using the HORI Dead or Alive 4 Fighting Stick.
This does not come with original box.
Bare Knuckle 2 did not have the box.
Everything is still stock.
I am selling this for [SOLD]$50[SOLD] to you.
This includes Shipping in Continental US.
I am accepting PayPal as payment.
Ask me questions if you have any.
Ask me for more pictures if you want.
Thank you.
Bye.