Sorry I'm still not doing request… with out internet (used pics already on my pc) and with finals coming up… thats just somethin I can't handle.
but anyway, If anyone wants one of these, post up b4 using them.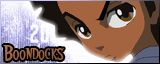 ps. These arent just avs that I dont want… I put alot of work into them just like my other work. So if u want it, please wear for atleast 2 weeks.