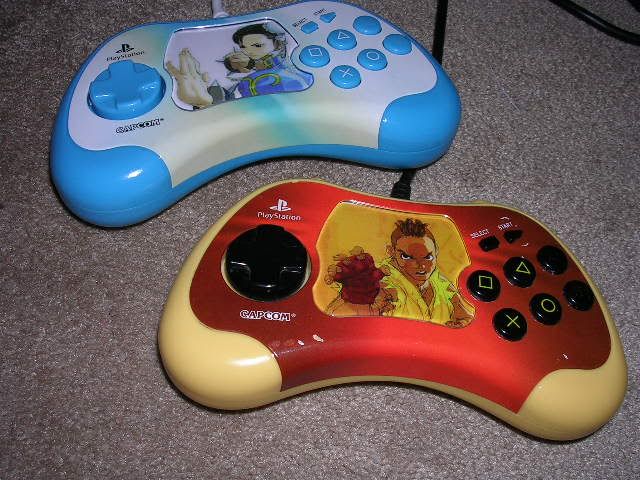 The face buttons have been modded to 3S default config (R1 = HP, R2 = HK). The art has been replaced with high res laminated art despite the pic quality.
I've had 5 of these things and these are the only two i liked the corners on. The buttons feel like new since i didnt really use them much (chun has had maybe 3 games played on her, sean i've only used for about a month.) There is one other scratch on sean along the front that is not pictured here.
These guys see no action any more, so hopefully a pad warrior will come along to give them a nice home. I accept paypal only and i'm willing to sell them seperately ($15). Continental US only please. Thanks for lookin!