I have three used sticks I'm wanting to sell. HeartNana gave them to me to fix which I did. I've made a deal to make a custom stick for him in exchange for them. I've repaired and tested them all and they work fine. Prices don't include shipping ($10). If you want multiple items I'll combine shipping costs. I accept paypal only (dexterweatherly@earthlink.net). Here they are with the details:
**SC2 Hori: SOLD
"A" button wasn't working. Soldering came loose so I resoldered it. Works great now.
T4 Hori: SOLD
Circuit board was shot so I replaced it with a hacked PS1 PCB. Also works great. As a side note, I think this stick is the best feeling stick I've ever played on. Better even than a Sanwa, but thats just my opinion.
Namco Stick: SOLD
Nothing wrong with this. I think he gave me a wrong one by mistake. :lovin: Seriously, I've tested this for about 4 hours and its a great stick. **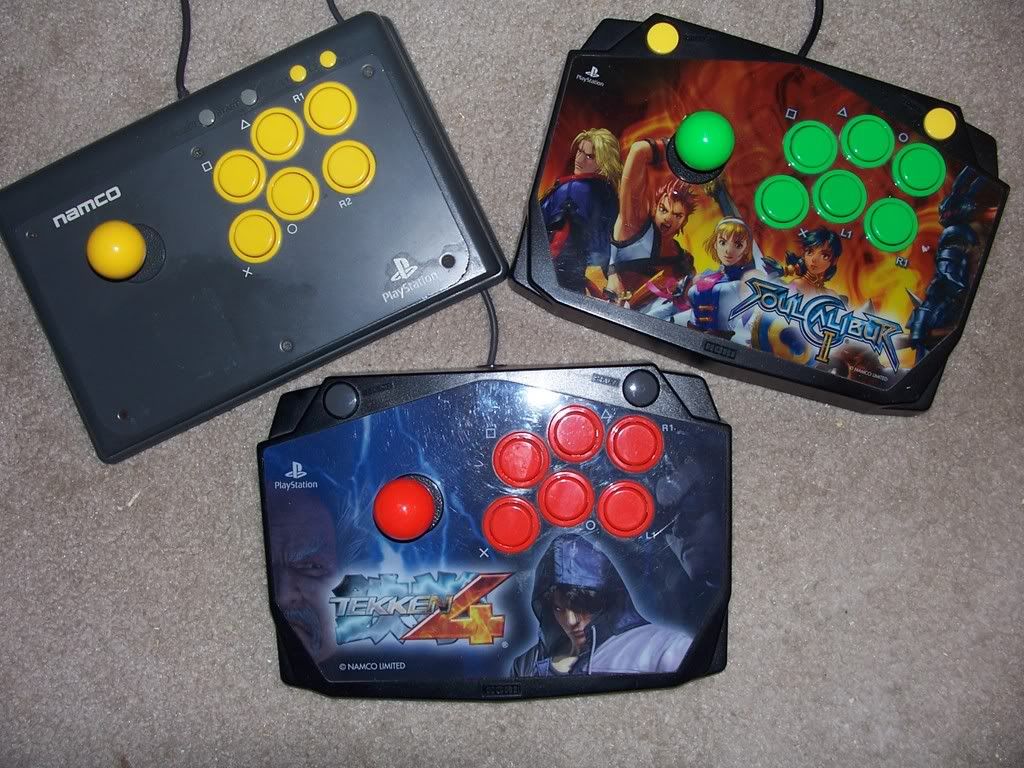 There are some stickers on the bottom of the SC2 and T4 sticks and marker on the bottom of the Namco, but you could always remove these.