I would like to make room in my back room and move some of this stuff out of the way. Shipping isnt included though I only charge actual prices. Package deals can be arranged if needed be on certian items. I have been on a hiatus due to an unfortunate turn of events that has messed with my health and not given me the chance to take the time to respond to PMs, so my apologies if I missed or didnt respond to anybodys PMs over the past month or so. Over the next few weeks I should be content and able to respond to everybodys questions or requests. That being said, if there is anything you need from me please feel free to let me know in this thread or via PM.
Also, as far as trades are concerned I am only really looking for a blackberry bold at the time. Thanks!
Femme Fatale PS3 Stick- Still brand new, with seal stickers still in tact. I planned on buying a PS3 but never got around to doing so. Will most likely fetch a pretty penny sometime in the future seeing as only a handful were produced for the PS3. $180
PSP- Running 5.0 M33-4 Custom Firmware, comes with 2gig memory stick duo and charger. Has a small darker spot near the center of the screen, though is nearly impossible to see during gameplay unless you look hard for it. I am unsure if the wifi switch is working either, as it isnt picking up anything despite my phone picking it up with a strong signal =-/ $55
-------Stick Boxes:
American Style box w/ brand new HAPP parts- $38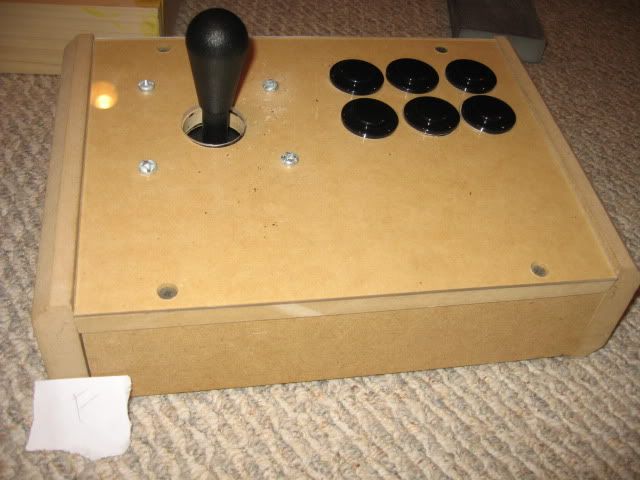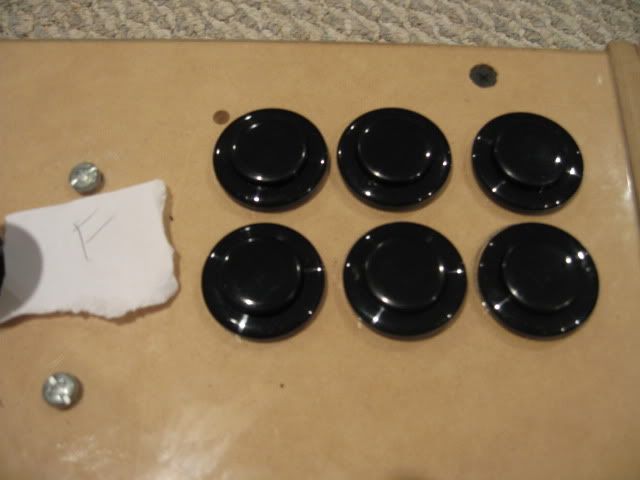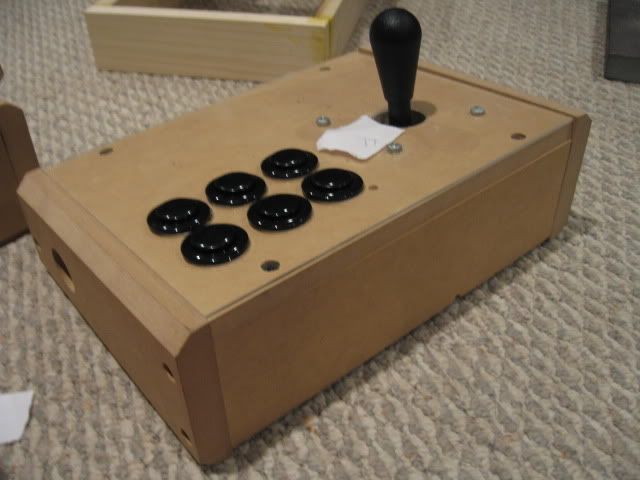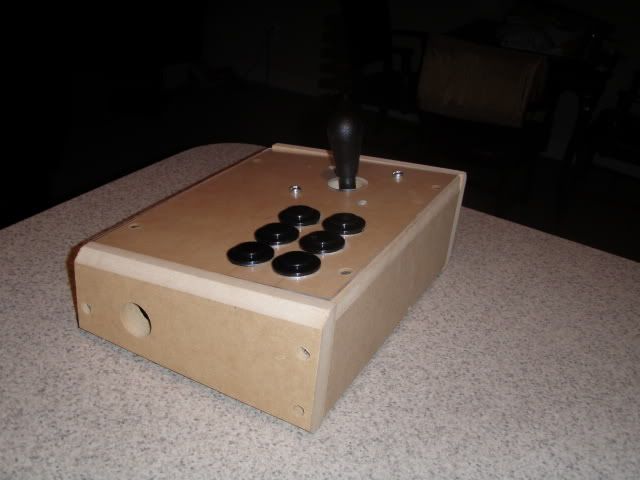 JP style box-SOLD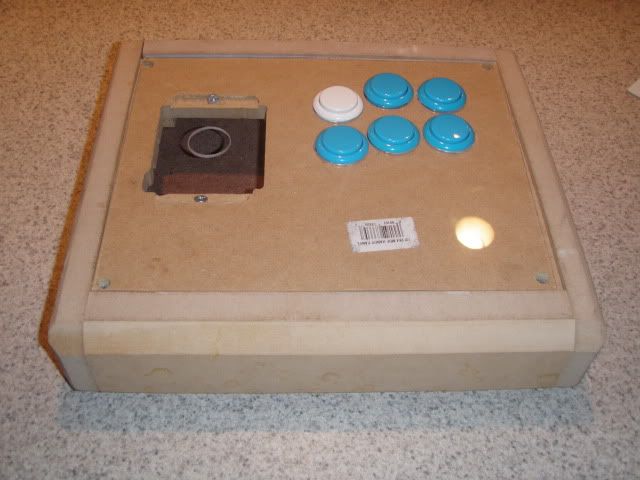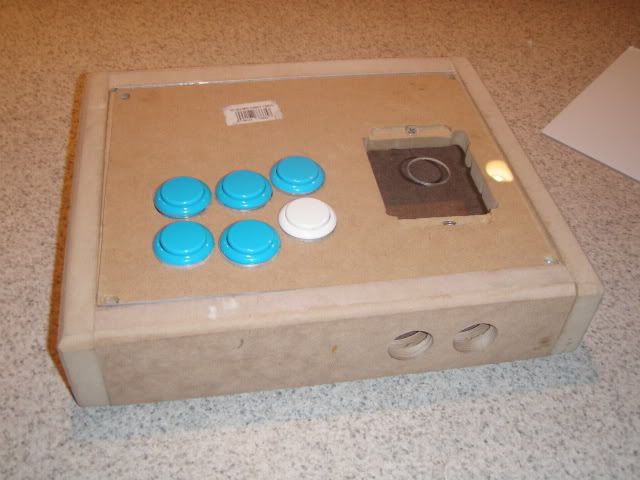 http://img.photobucket.com/albums/v231/muffinman943/P1010108.jpg[/url]
American style box - $30 (top left button hole drilled into plexi is a tad too big, small mark on the back of box)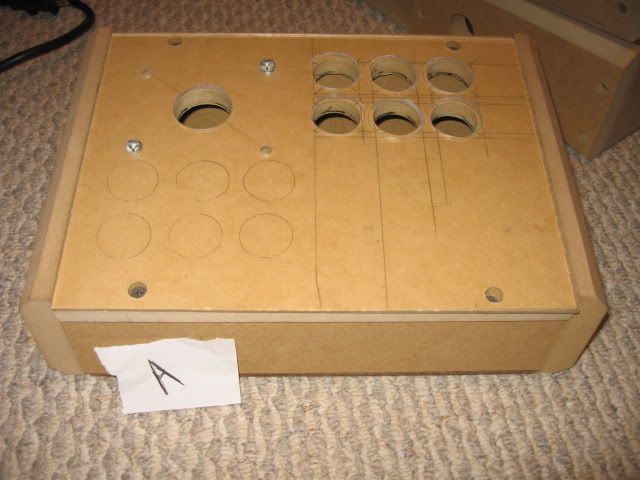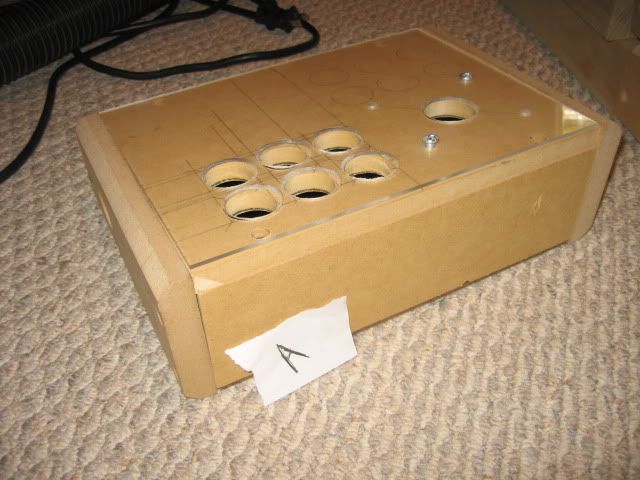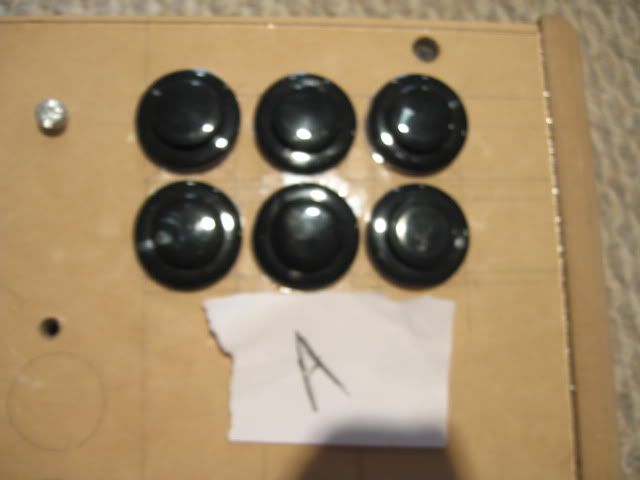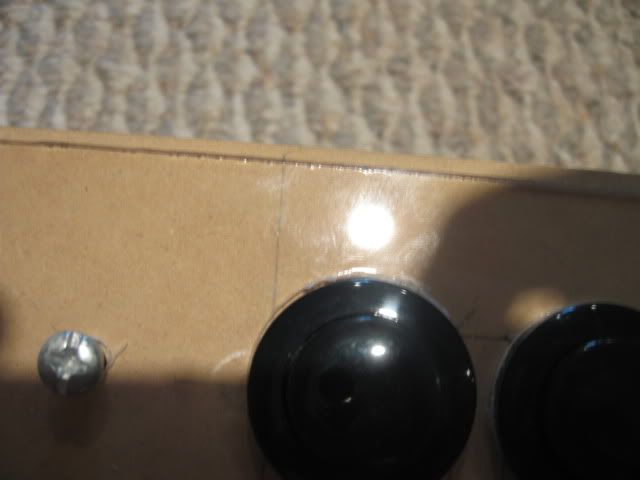 American style box- $30 (holes 2,4,and 6 were drilled a hair too large into plexi)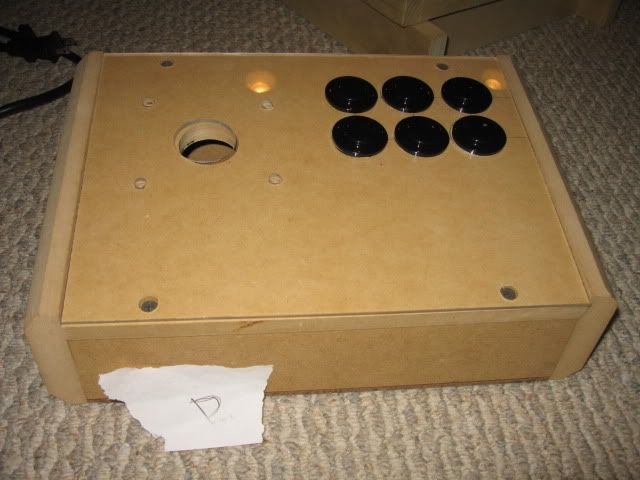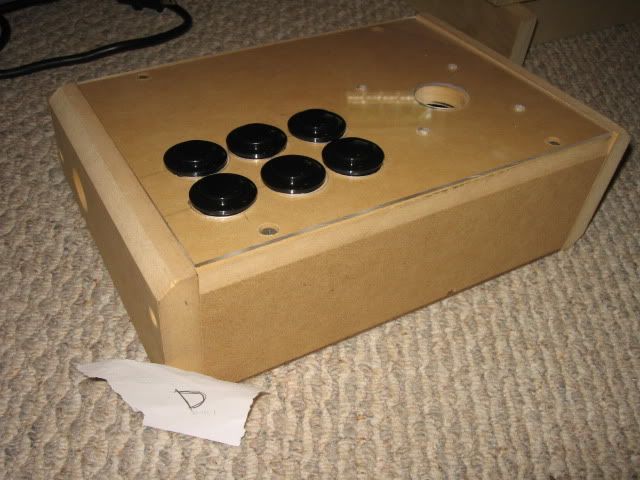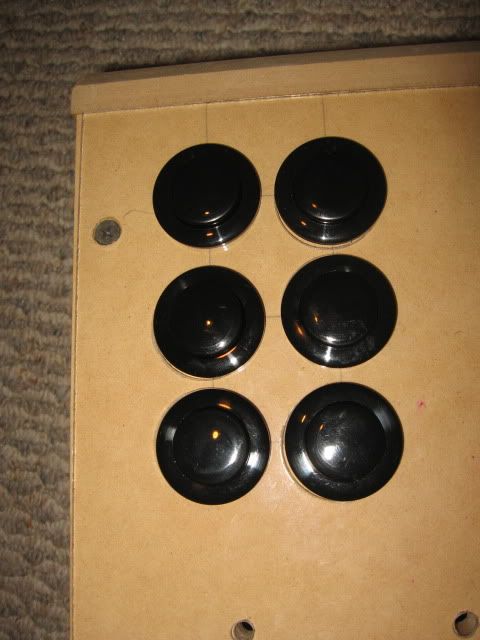 Unfinished Poplar JP style box $22 (bottom cover needs to be added, stick mounting layer not yet drilled in, plexi holes not yet drilled)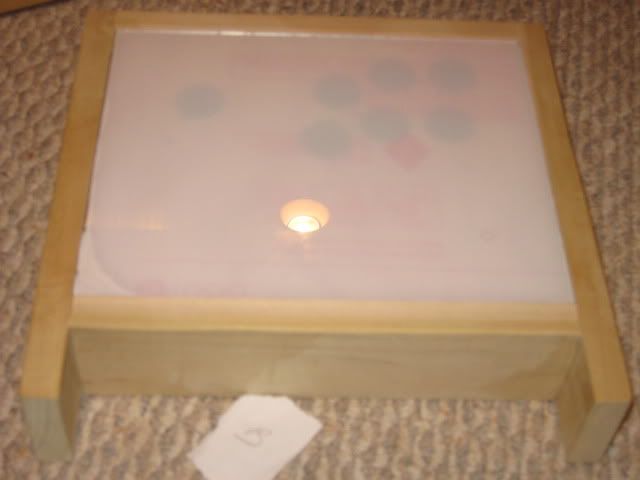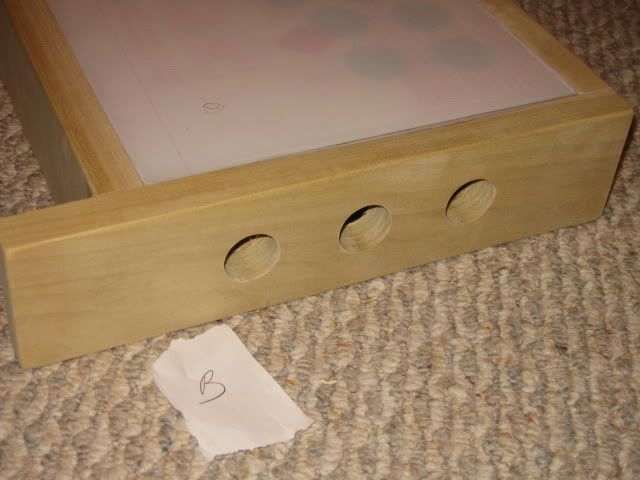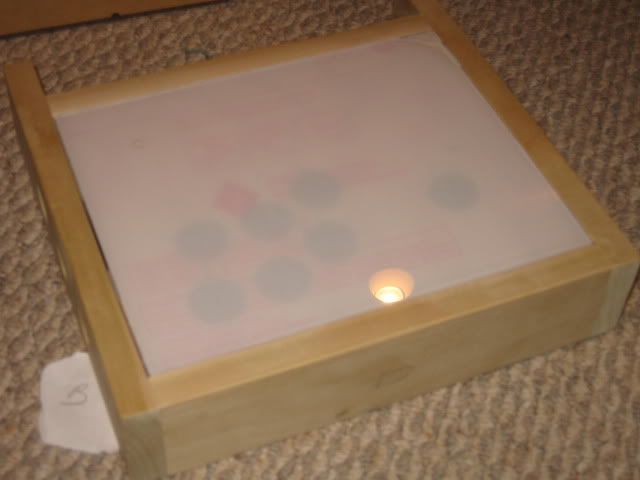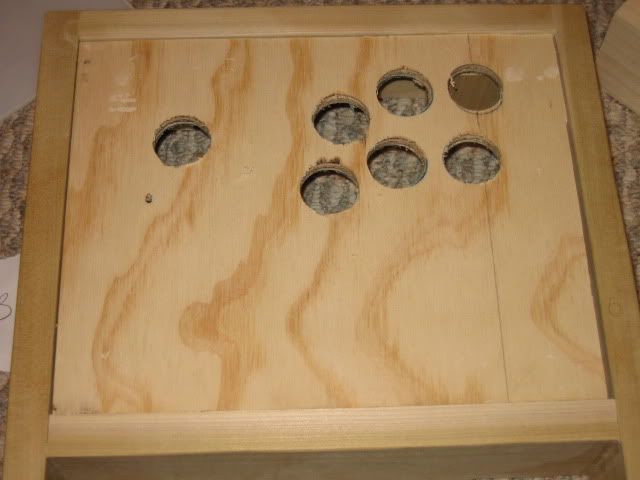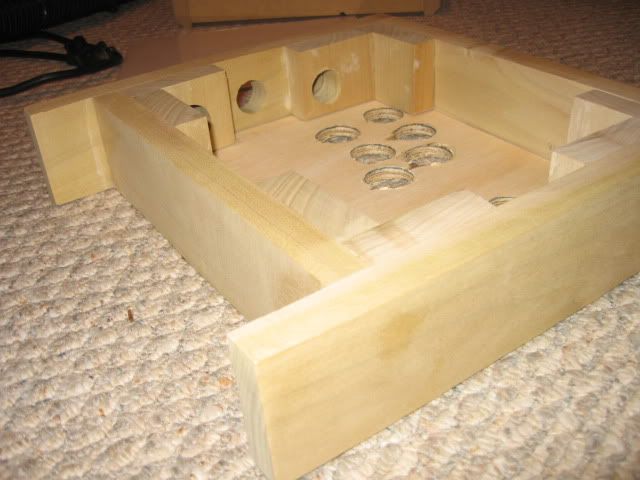 Unfinished Poplar JP style box $22 (bottom cover needs to be added, stick mounting layer not yet drilled in)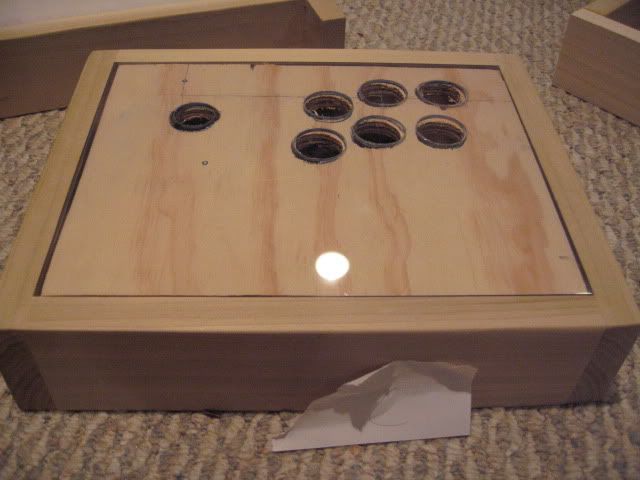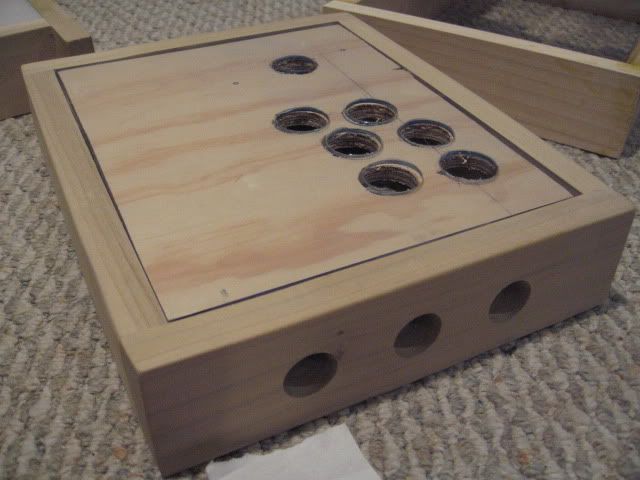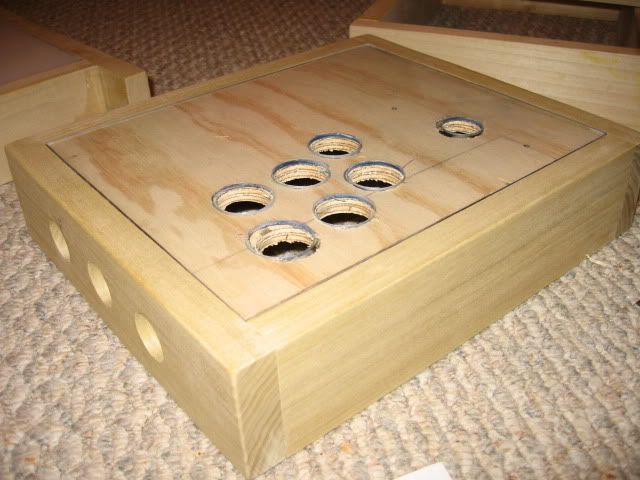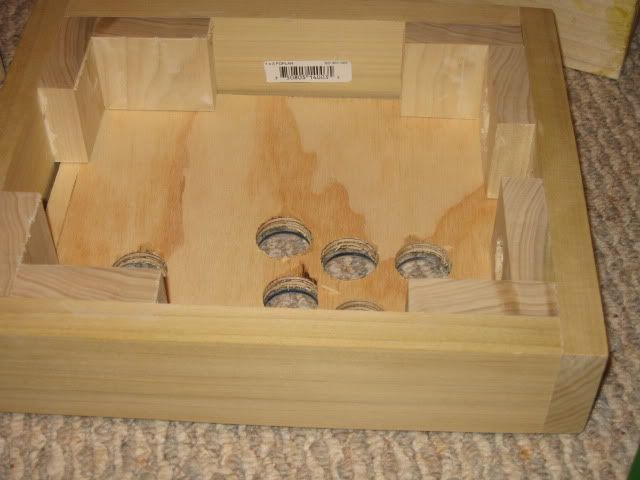 Modified Agetec Shell- SOLD (semitsu start button drilled in, bottom plate is included)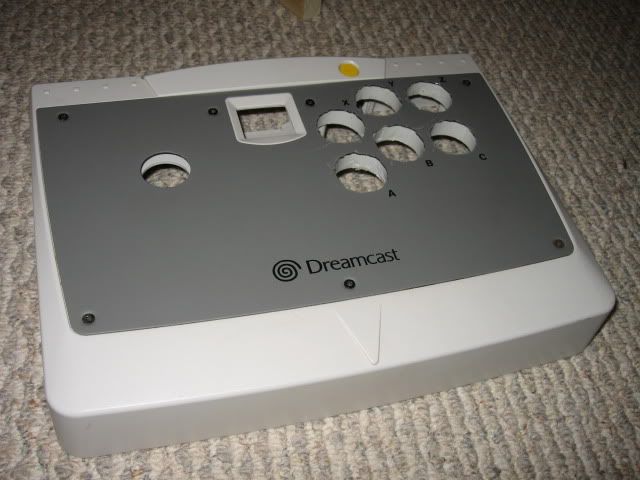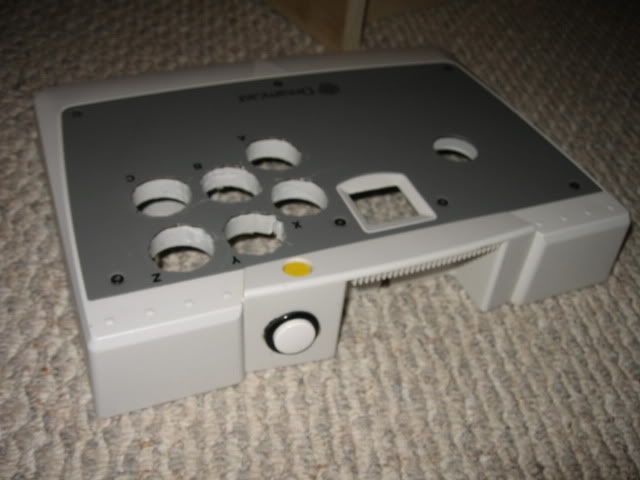 Pelican American Stick Shell w/ Brand new HAPP stick/buttons- $32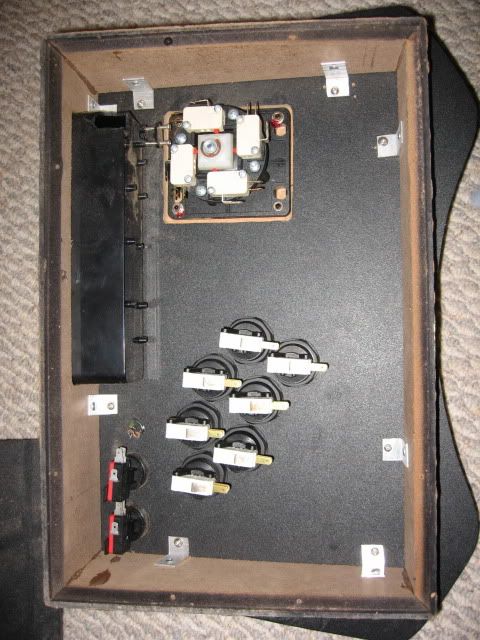 White Tekken 5 stick shell (painted white, button holes filed down so semitsu/sanwas can fit, small amount of shelf wear as seen in pics, not original screws) SOLD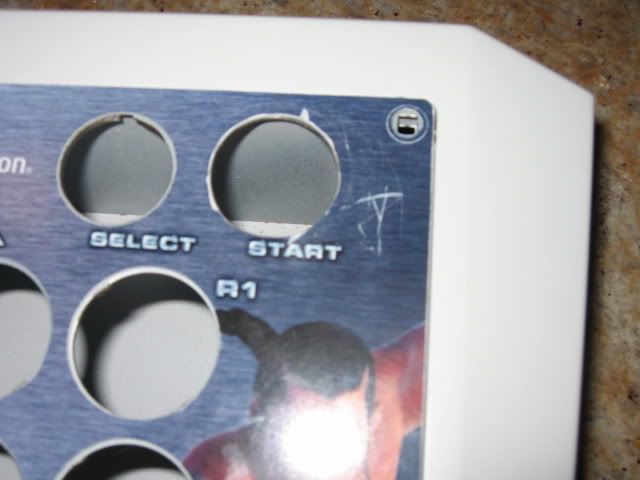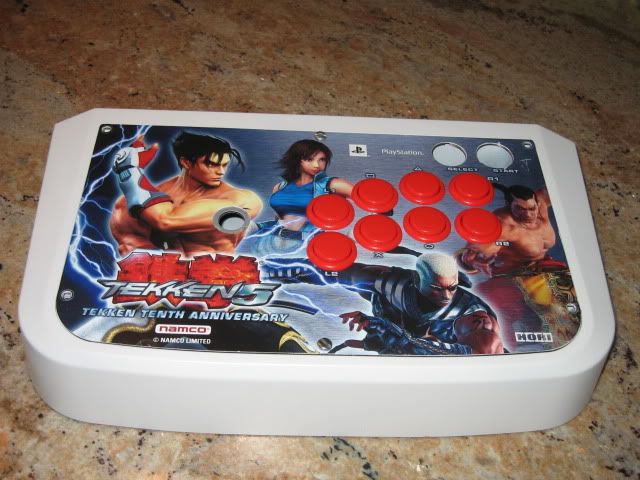 Unfinished stick box (bottom half is leather, top half is not yet connected) -$10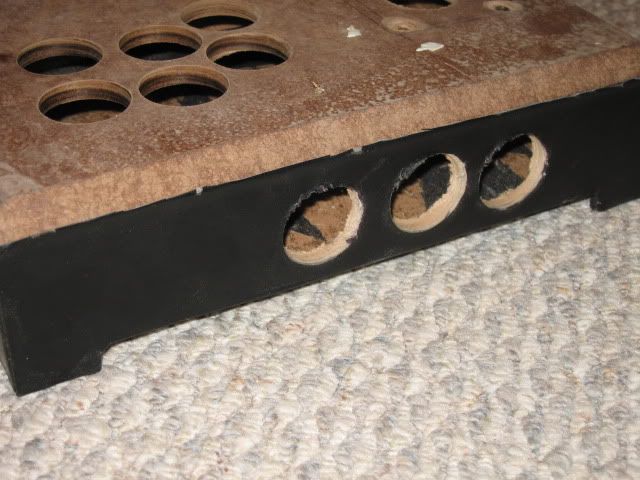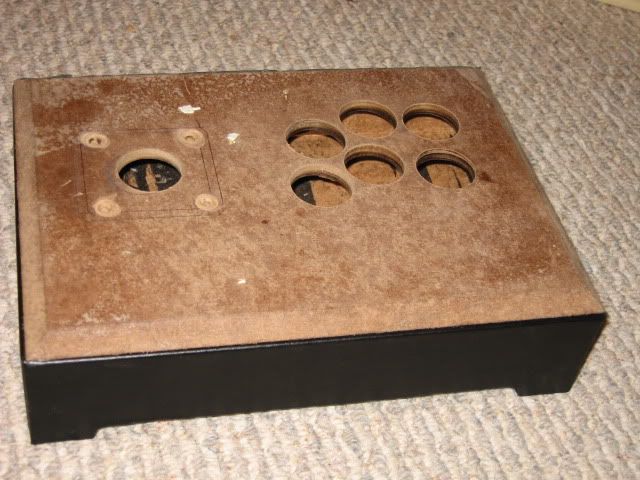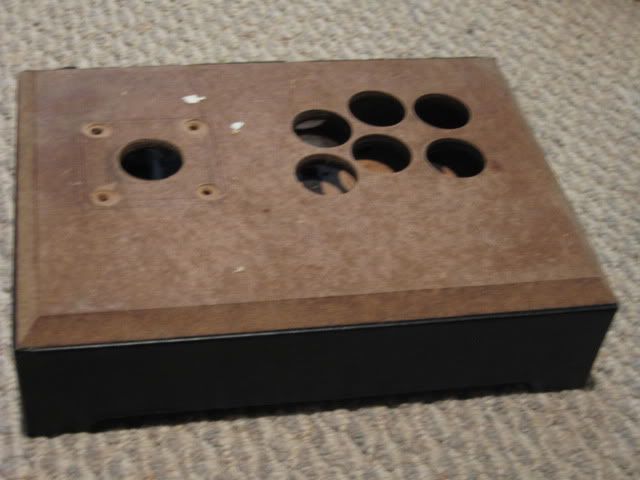 Hori fighting stick 3 shell (button holes filed down to fit sanwas/semitsus, small shelf wear as seen in pics)SOLD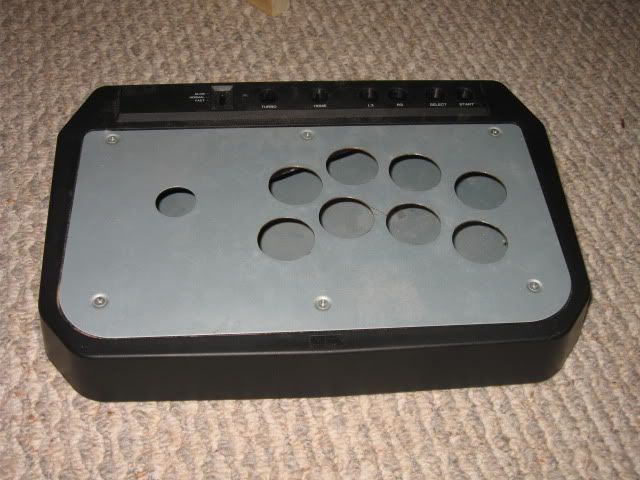 PCBs:
Pre-wired official Dreamcast PCB- $13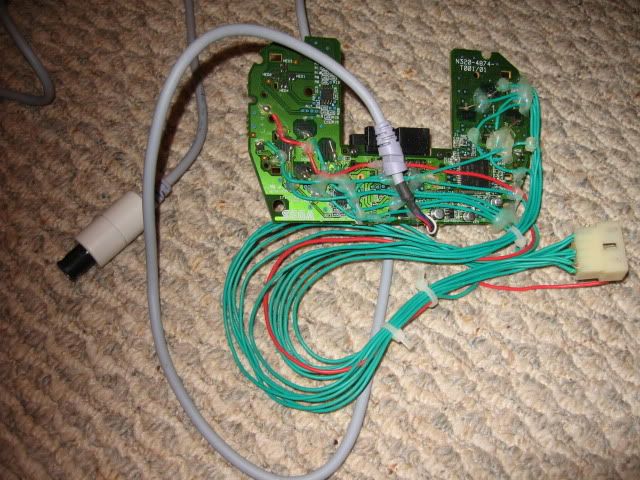 Pre-wired GC PCB (pelican, mostly wired to microswitches) SOLD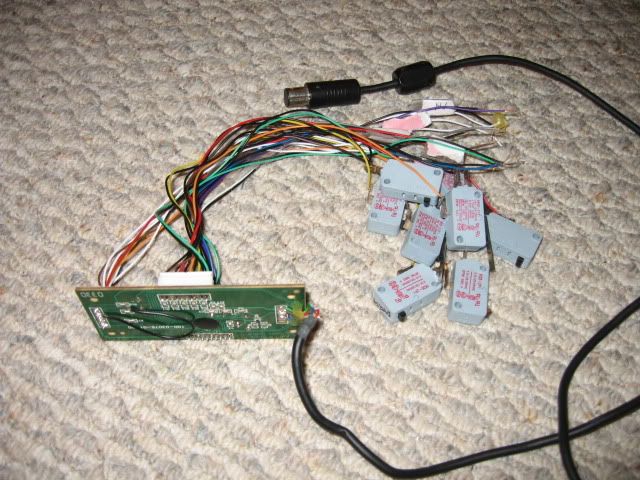 Official Sega Saturn PCB $5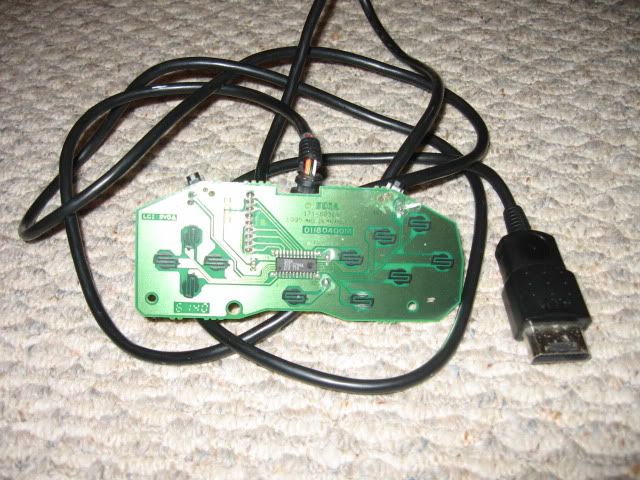 Official Dreamcast PCB (began wiring, never finished) $6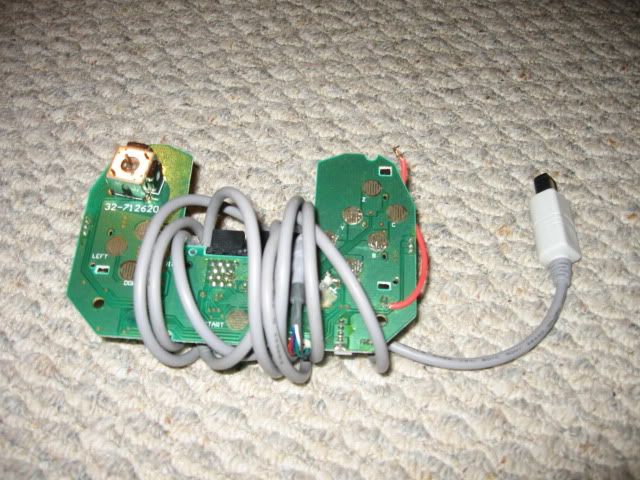 Official Dreamcast PCB (began wiring, never finished) $7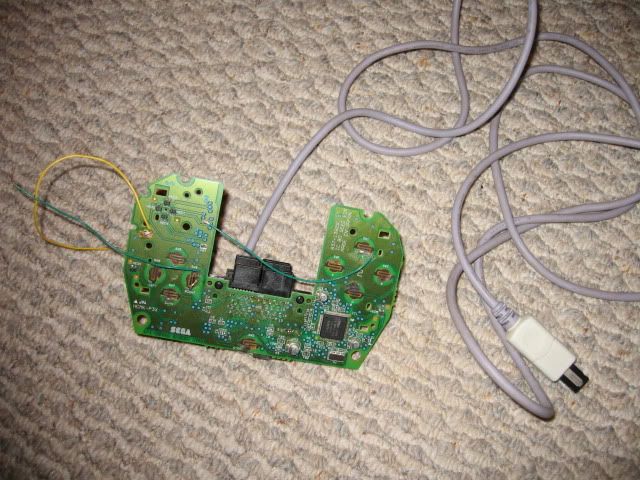 Pelican ps2 PCB $3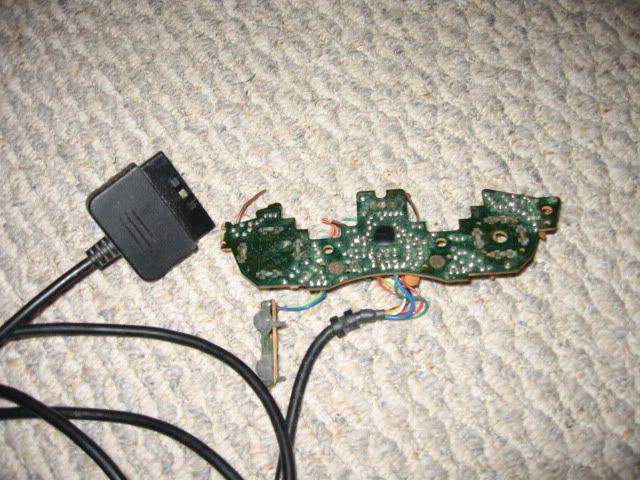 Dreamcast Blaze Arcade stick PCB $7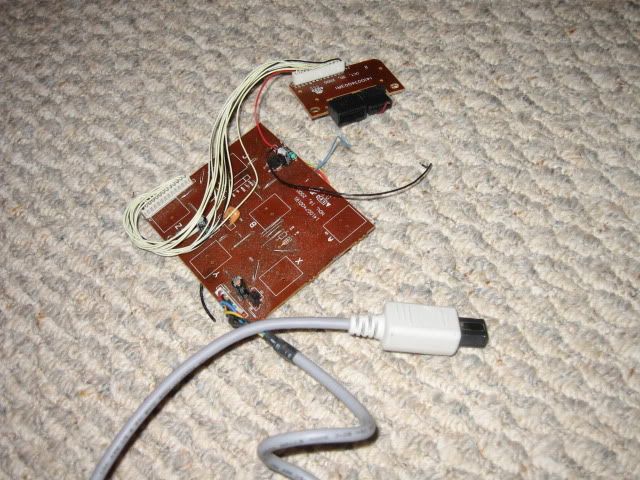 Hori Tekken 5 PCB- no cord $5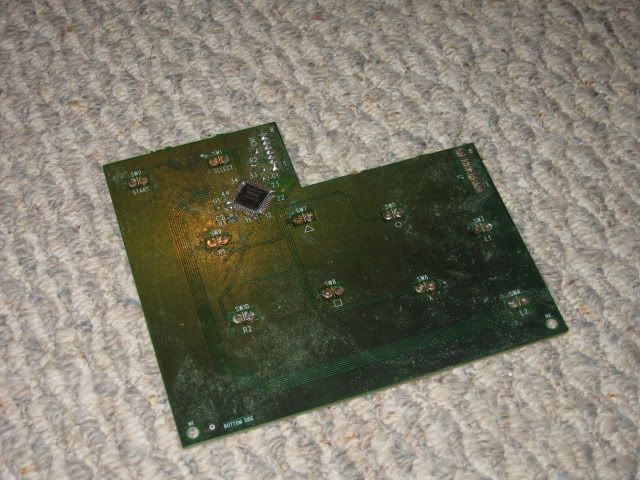 ------Sticks & buttons
Sanwa/Semitsu Parts lot (Stick is semitsu and most of the buttons are sanwa, many are new) $20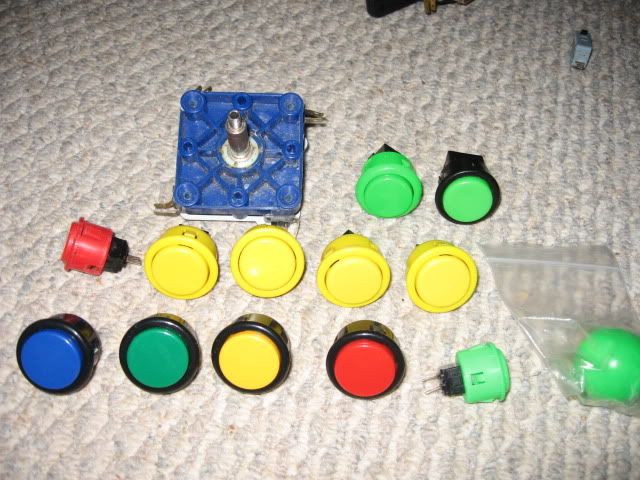 Dreamcast agetec parts lot- SOLD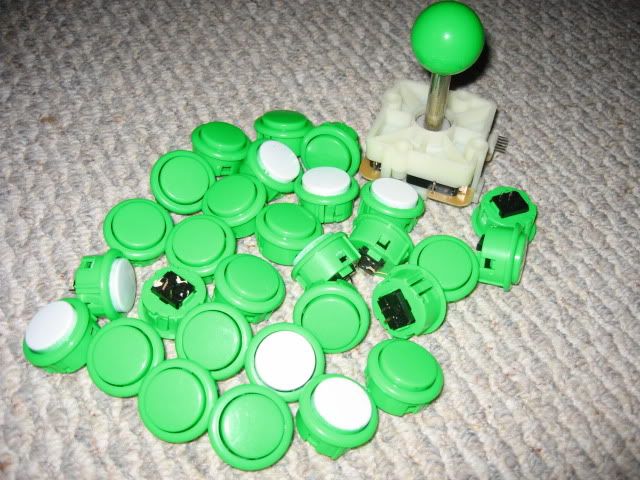 ------Dreamcast Shells (dyed and/or painted)
Red (comes with controller top shell and red VMU as well) $18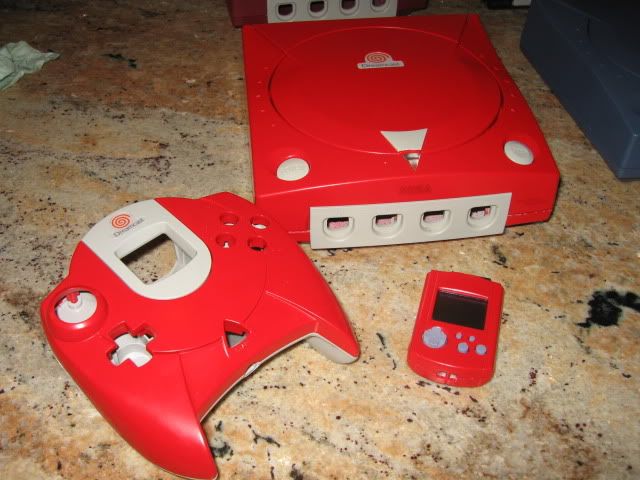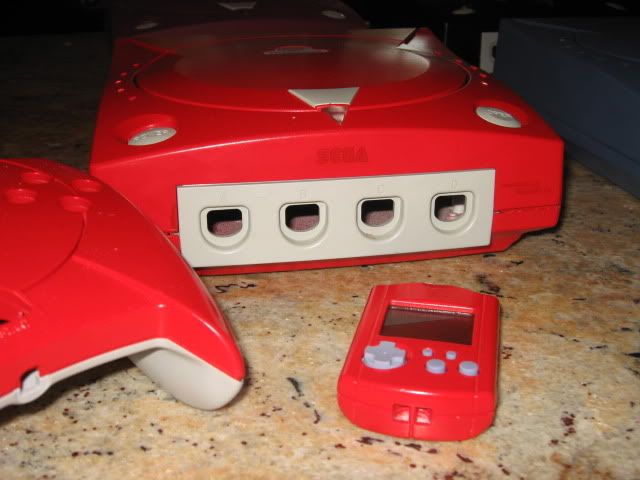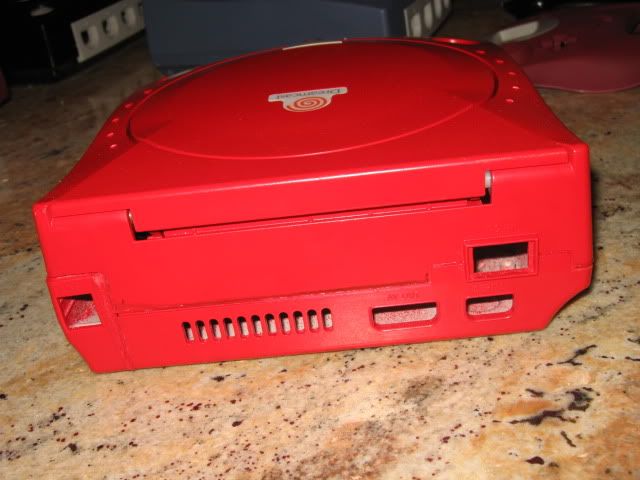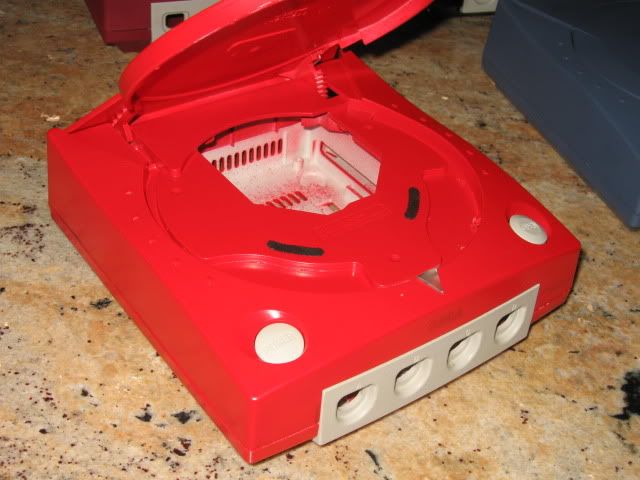 flat burgundy (some wear as seen in pics, top controller shell included, though has some very minor scoffs on it) SOLD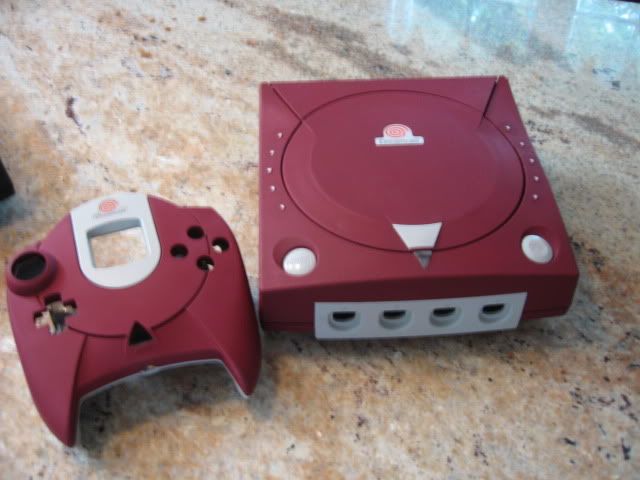 -----PS2 Hardware/Games
PS2 console is not included!
X-Arcade 2 Player Arcade Joystick w/ PS2 connector- SOLD
Street Fighter 15th Anniversary Controller - Sold
Talk.Net Mic kit (New) - $4
Controller Extension Cord -Sold
Big PS2 Game and Demo Lot (Complete unless noted) -Sold
Tekken Tag Tournament (non GH)
Fatal Fury Battle Archives Vol. 1
Metal Gear Solid 2: Sons of Liberty (non-GH)
Tribes: Aerial Assault (disc+case)
GTA: Vice City (disc+ case)
Spy Hunter (disc+ Case)
Surfing H30
Outrun 2006: Coast 2 Coast
GunGriffon Blaze (signed!!!)
Intellivision Lives
Eye Toy: Antigrav
Medal of Honor: Rising Sun (disc+case)
Magix Music Maker (sealed)
Socom 2 (disc only)
Need for Speed Underground (disc only)
Fatal Fury Wild Ambition (disc only)
Demos (complete unless otherwise noted):
Prince of Persia Sands of time (sealed)
Gretzky NHL 06 (sealed)
Shadow of the Colossus (sealed)
Jak 2 (seaoled)
Moto GP 4( sealed)
SSX On tour (sealed)
MotoGP 4(sealed)
Dragon Quest 8
Front Mission 4 demo disc (disc Only)
**-------Wii **
No more heroes wii $9
Medal of honor heroes 2 wii sold
Nexxtech wii fan $1
-----Sega Saturn
Signed JP Console- I wish I didn't have to let this go, but I don't play Saturn much anymore. Console+ AC adapter only, a bit yellowed though it can be cleaned off. Signatures are from those who worked at Working Designs, as well as Chris Senn of the ever so popular unreleased Sonic Xtreme. $47
Theme park sold
Sega ages (Signed) sold
Romance the three kingdoms 4 sold
Nfl qb club 96 saturn $1
Mansion of hidden souls $5
Mass destruction sold
Nba action 98 sealed $3.50
Daytona Saturn slipcase $1
Sega Saturn bootleg sampler $1
Panzer dragoon demo $2
Sega Saturn 3d pad $3
Lost & Found Volume 3- $33 each
Only 50 copies of L&F Volume 3 were made for the Sega Saturn by the now defunct company Oldergames. Oldergames recently sold off the rest of their stock, so you won't see copies of either of these games floating around any time soon. Volume one goes for $200 now…
http://img.photobucket.com/albums/v2...3/DSCN1243.jpg
http://img.photobucket.com/albums/v2...3/DSCN1244.jpg
Lot of 68 brand new copies of World Series Baseball 98 and NBA Action 98- Sold
(All games and whatnot are brand new. There are no jewel cases. 47 NBA Action 98 discs with 49 manuals/back inserts. 21 world series Baseball 98 discs along with 28 manuals/back inserts. Included are the promotional brochures from Sega)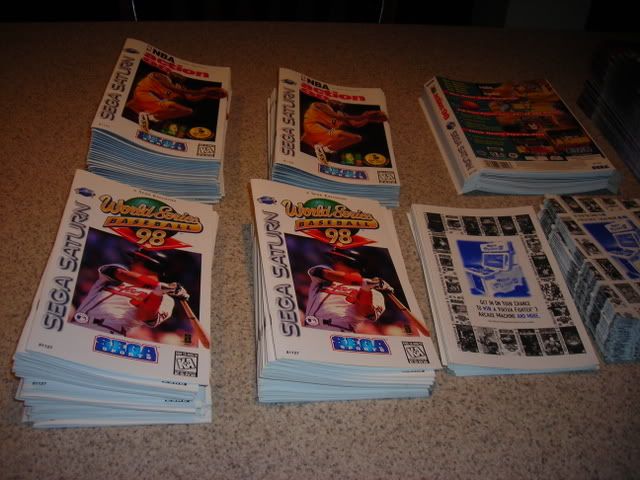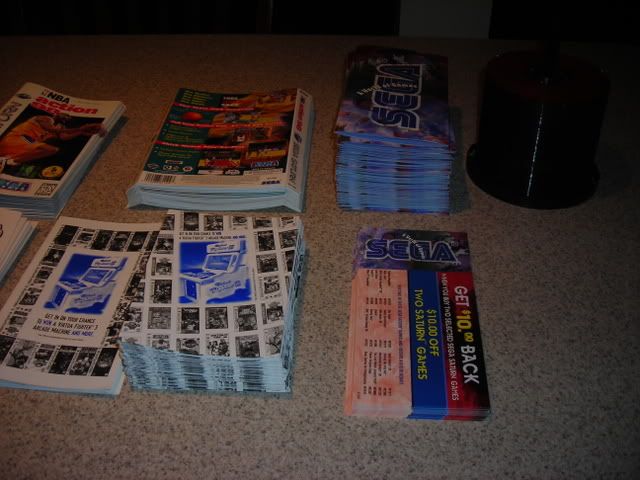 Replacement Sega Saturn Cases (brand new)- sold (these cases are mint or near mint and brand new.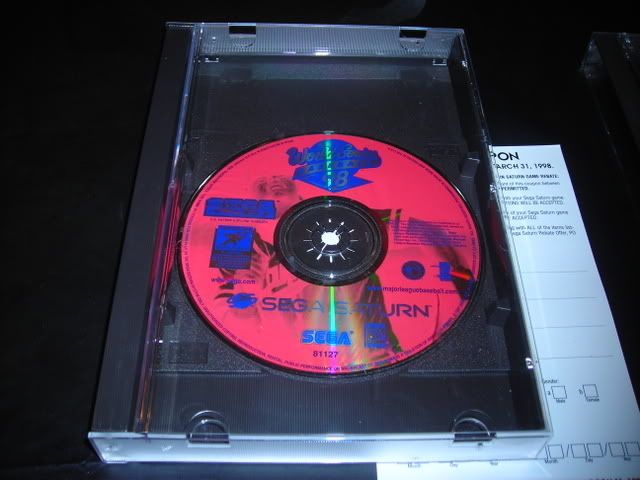 Replacement Sega Saturn Cases (near mint)- sold
These cases are brand new and unused, though they will most likely have a couple very light hairline scratches from sitting in a box. NONE will have cracks or chips of any kind. In other words, these are almost mint.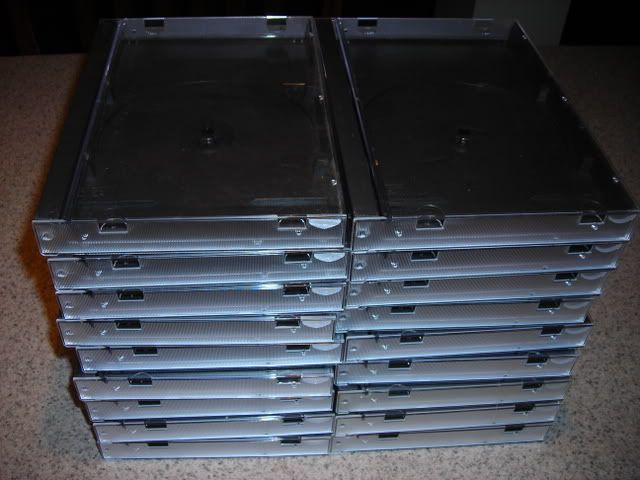 Replacement Sega Saturn Cases (fair condition)- $1 each (these cases are brand new, but may have a crack or small chip on them. They may also have a few scratches or scoffs on them.)
Replacement System Batteries (new)- $.30 each!
-----Dreamcast
Kof dream match 99 jp dc sold
Capcom vs snk 2 jp DC scratched sold
Bleem tekken 3 $5
NFL 2k DC $1
Chefs love shack dc $2
Fighting force 2 dc $3
Rocker pack sealed dc $2
Bust a move 4 disc only rental $2.50
Generator vol 2 dreamcast $1
Dreamcast Parts- I have these laying around and never really needed them. I havent played with them for years so these are being sold as-is. $10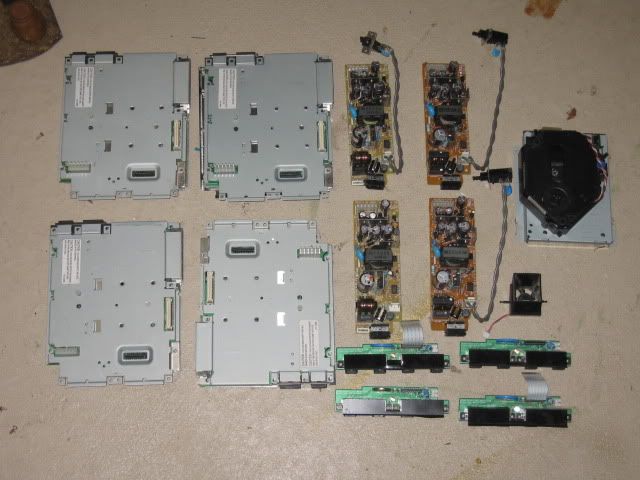 ----Posters
All these posters have some shelf wear as you can see from the pics, though they are printed on pretty heavy stock paper. Would look nice flattened out, especially framed.
Geist Force (Unreleased DC game)- sold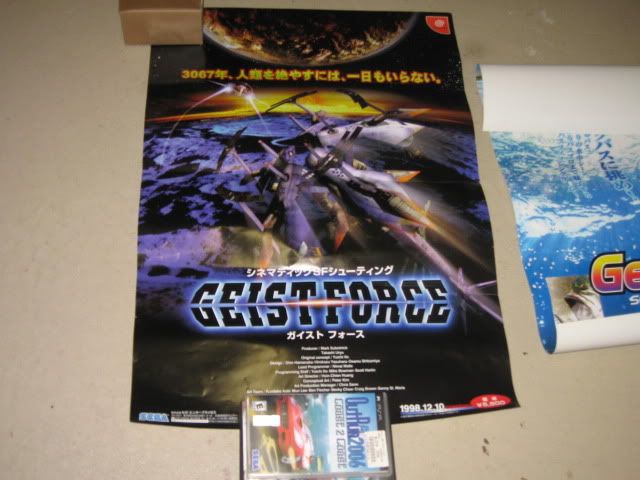 Get Bass (Sega Bass Fishing)- sold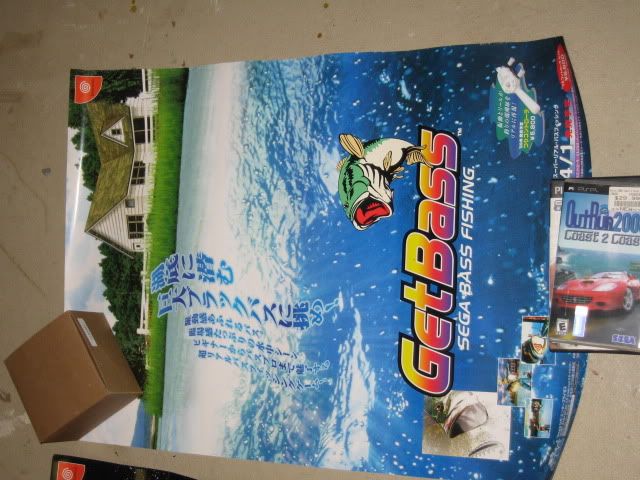 Fighters Megamix- sold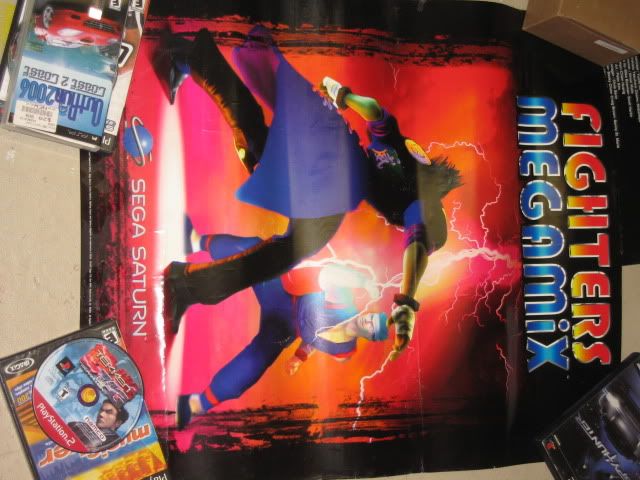 -----MISC
Akira plush $2
Candy plush $2
3 Official NES controllers $2 ea
Ghost recon 2 360 $3
Tekken 3 psone non gh $4
Club Saturn music cd $5
Gran turismo 2 gh $4
Outrun 2006 Coast 2 Coast psp $10
9 more holes of xmas sealed xbox $5
Sprung ds $3
Viewtiful joe gamecube $3
Rocky cart only sms $1
Hang on safari hunt cart only sms $1
Hang on astro warrior sms $2
Various Nintendo Stickers circa 1989-$3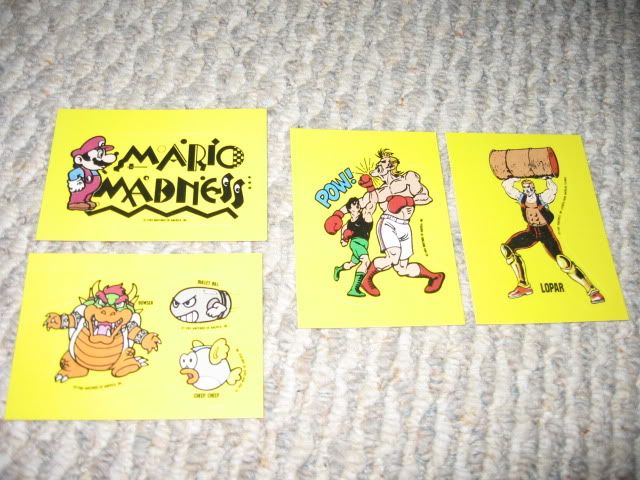 –Cell Phones
Sony Ericsson Xperia X1- Phone is awesome! I currently have the X2 firmware loaded on it, though I can switch it with the x1 or HTC Touchflo firmware if the buyer prefers. Phone is unlocked of course, and has only minor signs of use. Back metal battery cover has some wear (like $3 on ebay for a new one), theres a small mark on the screen as seen in the pics, and the space key has a small crack on it (all too common on SE phones it seems) though still works perfectly as it should. SOLD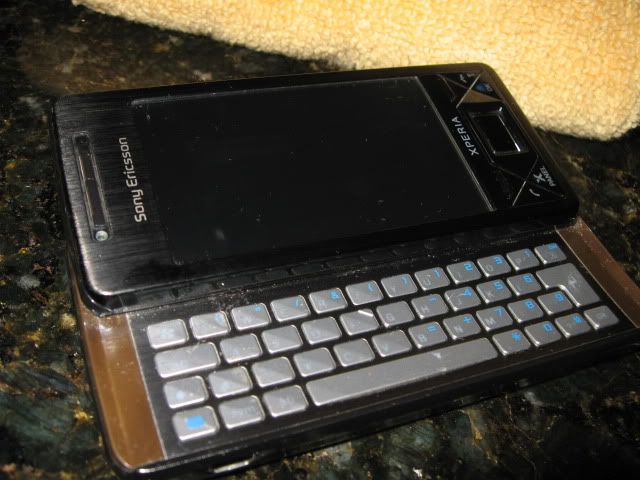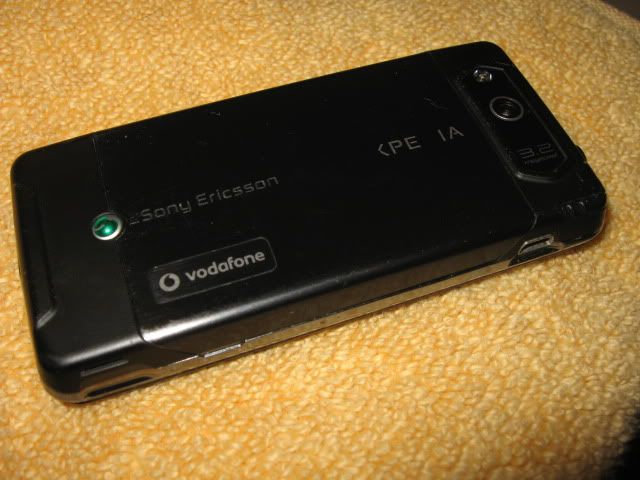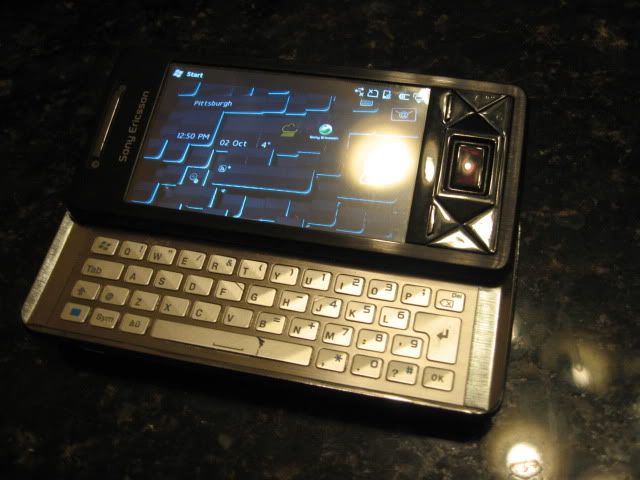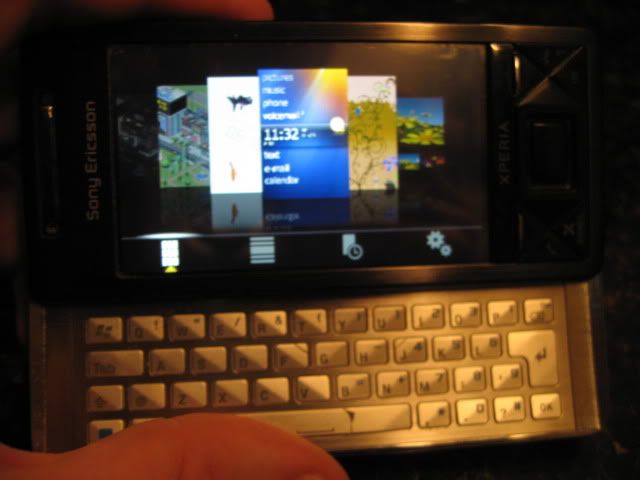 Samsung Blackjack 2- Installed Windows Mobile 6.1 and the thing works well, some wear on the phone as seen in the pics. SOLD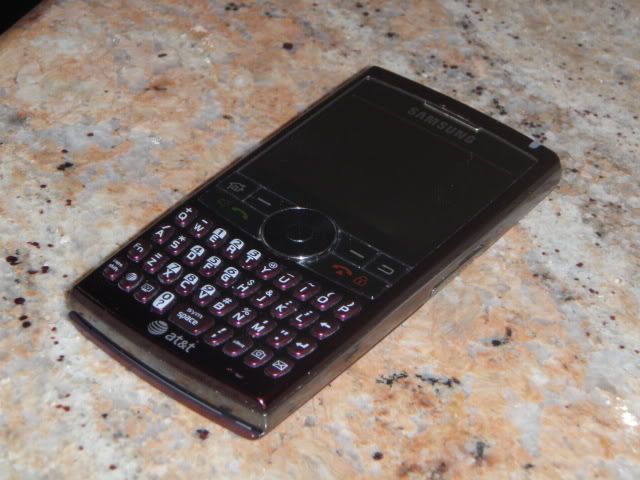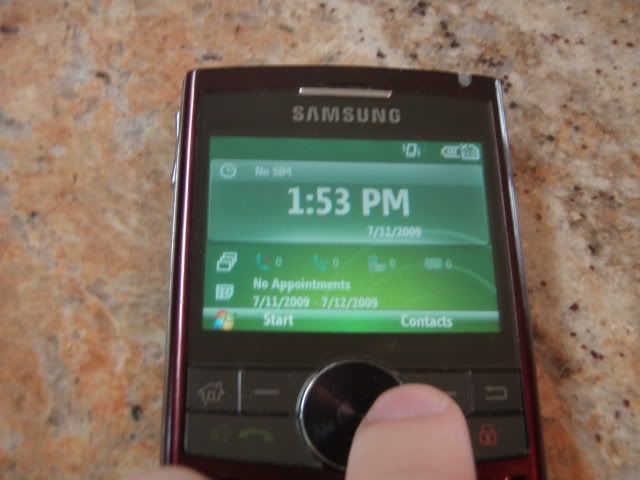 Sony Ericsson w580i- Lots of games installed, "crack on keypad paint" issue is here, though they work fine and can be fixed for like 3 dollars. Sold