I have a few things for sale. Pics upon request. I have an older Iphone for a cam…sorry.
All prices are OBO and include shipping within the US (canada will be extra).
I am open to trades for either rare arcade arcade parts or NEW[COLOR="Black"][/COLOR] JLF parts, and or other cool stuff. PM me with what you have!
To start… If multiple items listed . The price is for each. everything sold as is .
?x 5 gram container of Shin-Etsu G40M Grease 8$ Shipped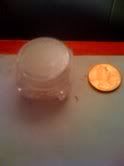 1x MadCatz X360 TE PCB only 30 shipped.
1x Chimp 35 shipped.
1x Wired MS controller 25 shipped.
1x Dreamcast PCB from ASCII Fighting stick 15$ Shipped.
2x Sanwa TPMA PCB assembly 10$ shipped each
2x Custom TE first 6 button metal control panel from hbreaks. 20$ each shipped
These ones are from the first batch , the mounting plates are not very high. The only thing is, is that the screw holes may need to be widened.

My past sold items
1x LA SFIV launch shirtSOLD
1x Lime green Norris Arcade case .SOLD
3x 5pin wiring harnessSOLD
1x Mad Cats SE PCBSOLD
6x Sanwa OBSF-30 Lightly Used Dark HaiSOLD
6x Sanwa OBSF-30 SOLD
6x Sanwa OBSF-30 Lightly Used White. SOLD
6x Seimitsu PS-14-G in BLACK SOLD
6x 5 gram container of Shin-Etsu G40M GreaseSOLD
1x MadCatz TE: Case onlySOLD
1x LS-32-01SOLD
2x JLF octo gate SOLD
2x Brand new Blue Mesh ball SOLD
2x Brand new Light Blue Mesh ballSOLD
1x Brand new Red Mesh ball SOLD
1x Madcats TE PCBSOLD
will post more later , thanks for looking.