-----update, stick sold!!!------
For sale I have my latest custom stick, this is my second prototype stick built at the same time as the last one I sold here recently. As with the last one it is has all Seimitsu parts: LS-32 stick and 6x ps-14-gn(clear) for the play buttons and 2x ps-14-DN for start/select, under the hood is a ps1 digital pcb. This is my tribute to a couple of the hottest girls in fighting, Chun Li and Mai Shiranui.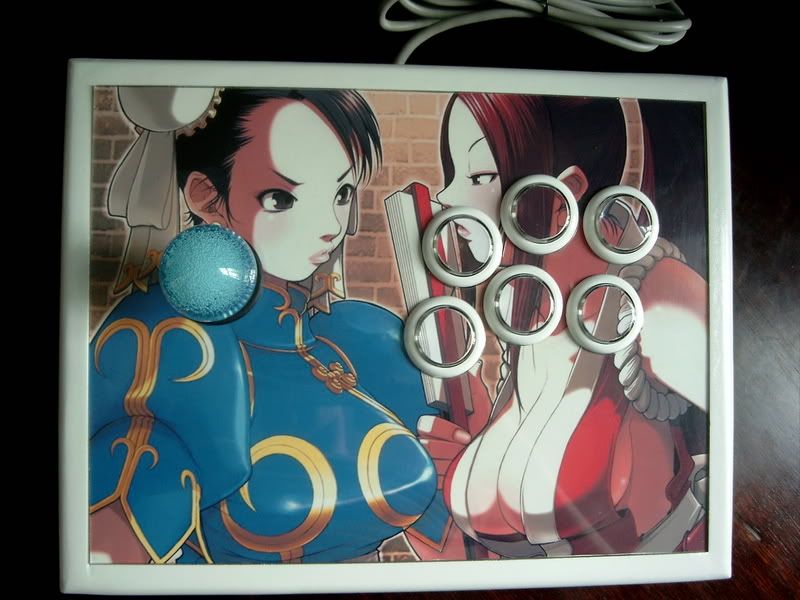 for more pics: http://s126.photobucket.com/albums/p91/hexonyou/Joysticks/
As with my other prototype, the finish on this one isn't quite perfect, there are spots under the paint where you can see it could use more sanding if you hold it to the light, so I'm letting it go for a bit cheaper than the ones I will soon be offering here. I'm asking $160 shipped anywhere in the US for it, I'm willing to ship internationally but pm me first as I may have to charge more for shipping. For $10 more I can change it to a ds1 or xbox pcb.