First off, these do not include the PCBs… All my parts are brand new…The prices do not include shipping, though I only charge actual shipping prices. Nothing inflated. If you have any questions, let me know!
-SOLD-First up is a stick I finished up this afternoon. The stick shell is brand new and unused… The joystick is a Seimetsu LS-32 with a clear balltop, and the buttons are seimetsu pearl. The start/select buttons are also seimetsu. SOLD*
Pics: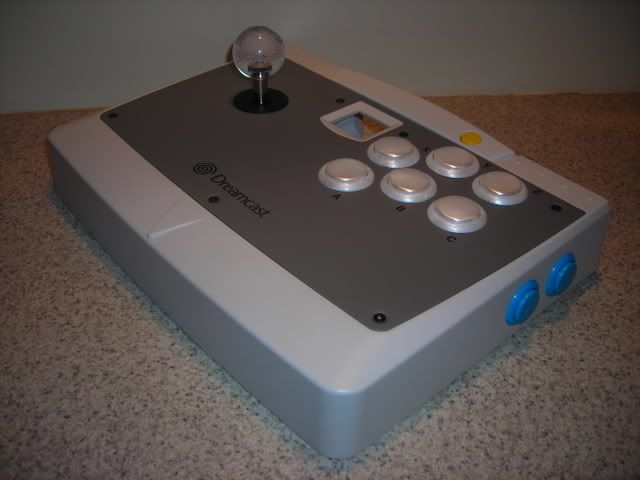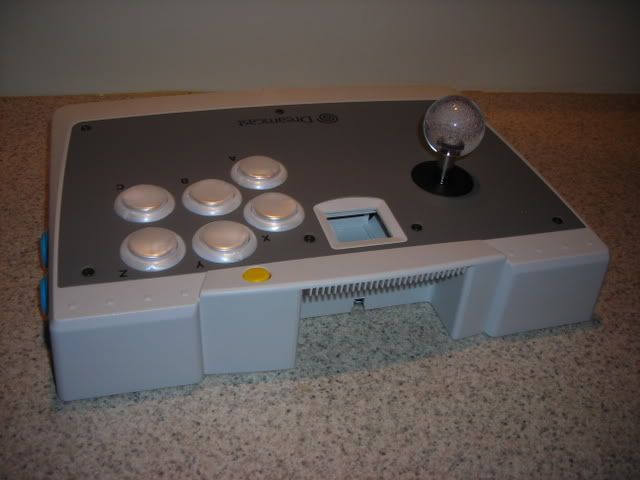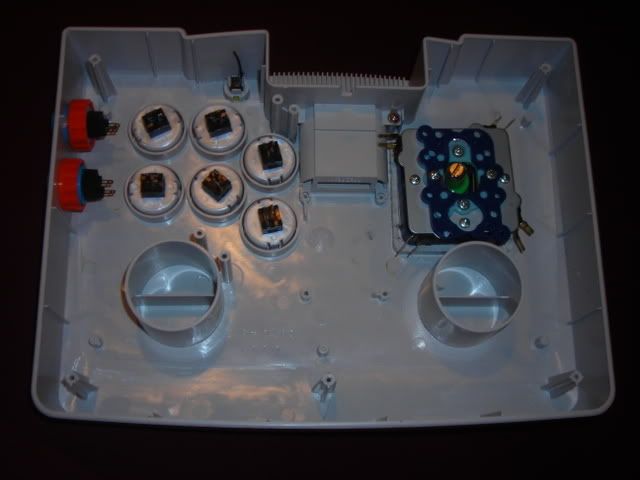 The other stick up for sale is an agetec with a bit of wear on the metal plate in between the buttons as you can see in the pictures. This is a seimetsu LS-32 stick with red balltop Sanwa buttons. The start and select buttons are also Sanwa I believe. One of the start and select buttons has a very small chip surrounding it, though cannot be seen unless you seek it out, and it does not hinder anything. I am asking $64 for this stick.