I found this great Iori pic and I had to post it.

…Also, Mai.
http://www.diabloiiikore.com/maishuranui-kingofthefighters.jpg
Morrigan
http://darkstalkers.files.wordpress.com/2009/10/1301250821_907e1e9988_o.jpg
Lilith
http://lh3.ggpht.com/BirvUCzeN8s/SkducQc-cOI/AAAAAAAABaI/g5nAIoloiu8/darkstalkers-_lilith_aensland.png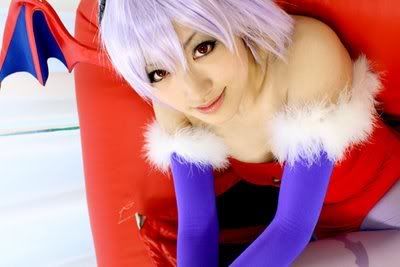 Elena

k'

There's already 2 cosplay thereads. There's really no need for a 3rd one. Especially since all of those have already been posted in them.
ps
alot of those are insanely photoshopped
+
that lilith is a dude
0_o… o… kay.
how is she a guy? those are clearly real boobs there.
the first one not the second.
wow the girl who did Mai looks hot, she doesn't exactly look like a life like Mai, but she's hot, and decently busty.