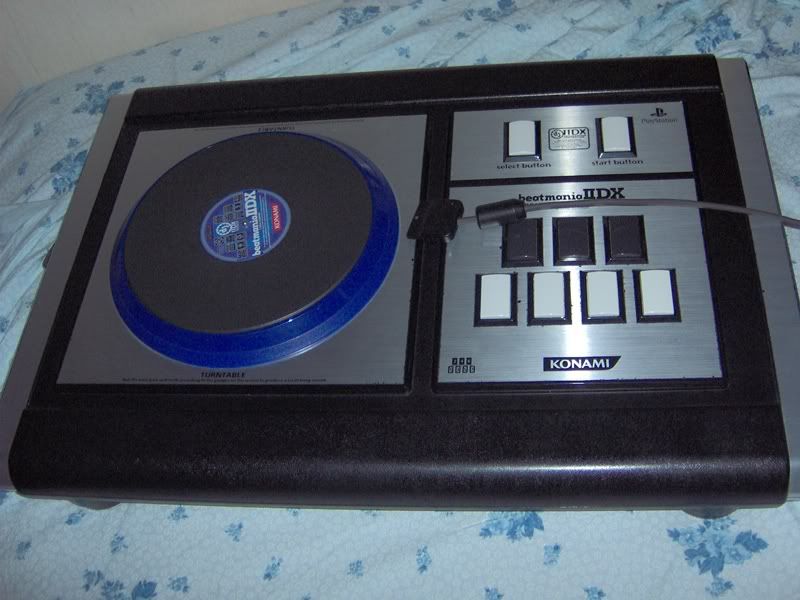 The controller has some wear around the buttons but I've tested it and it seemingly works fine. It doesn't have a box or anything like that, it's just the controller as pictured. Again, no problems, and it's never been opened. As you probably know it has micro switches.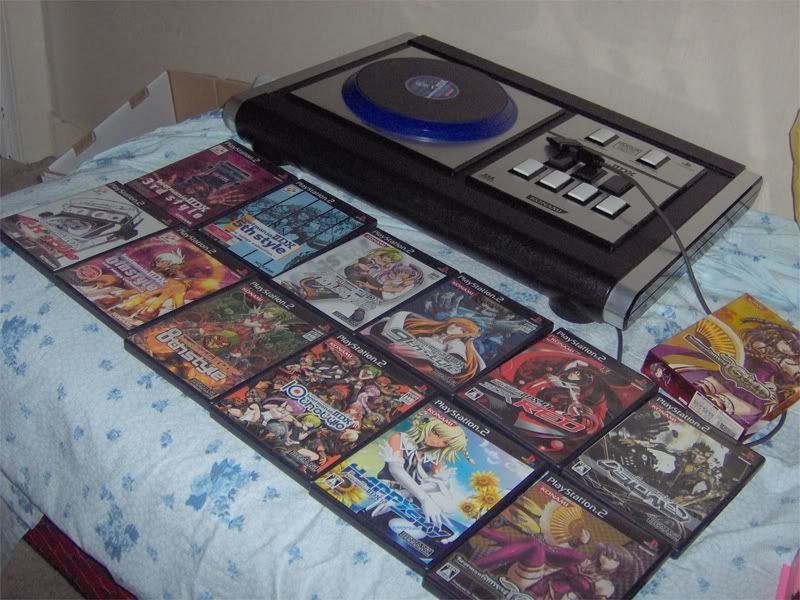 The games themselves are 3rd, 4th, 5th, 6th (medium scratches and fairly scratched box, I've factored this into the final price), 7th, 8th, 9th, 10th, 11th RED, 12th HAPPY SKY, 13 DISTORTED and 14 GOLD. The Gold comes in a Limited Edition box with stickers. It doesn't have the dvd or poster (normally included) in Gold's LE, so the box is used to hold DistorteD and GOLD. Stickers are shown here: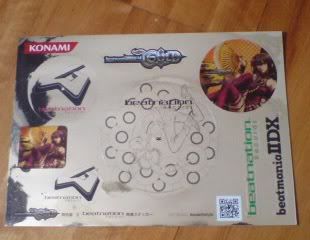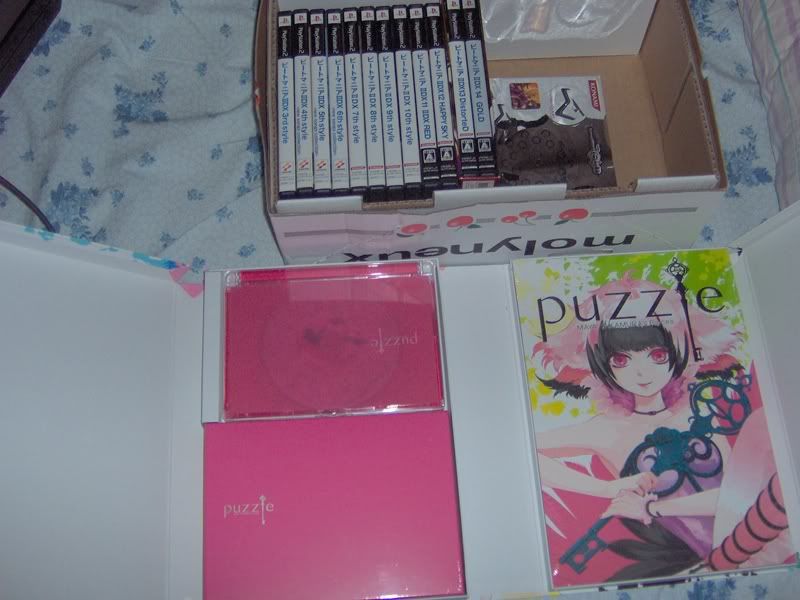 Puzzle thingy is amazing. The actual item folds out; it has an art book (sealed), a puzzle (sealed), and DVD (opened/no scratches/doesn't come sealed?).
Not pictured above, but included: Japanese Fat Black PS2 with memory card (pretty much everything is unlocked on it excluding Troopers), which doesn't need a step-down transformer if you live in a 110v area, otherwise it will need a step down transformer because the power supply is internal in Fat PS2s. Comes with AV cables and RGB cables. It's dusty, but it works.
And now for prices.
The below items include shipping. However, they are excluding shipping to Europe, as it's ridiculously expensive to send anything there with a tracking number. European buyers are still welcome, though, it isn't possible to obtain a tracking number on the cheapest shipping method available to me. Currently the cheapest shipping method with tracking is $25US. Small items to Europe can be shipped for $10 without tracking at your own risk. Large items are debatable and I'd have to check first.
To avoid confusion: All prices now include the 4% Paypal fee.
All prices include international shipping to Aus, US, Asia and Canada. Europe is +$5USD per item on top of the prices below.
3rd, 5th, 6th, 7th and 8th: $36.40 ($1.40 paypal fee) each, $166.40 lot ($6.40 Paypal fee)
4th, 9th, RED: $41.60 ($1.60 paypal fee) each, $114.40 ($4.40 paypal fee) lot
10th, DD $46.80 ($1.80 paypal fee) each, $88.40 ($3.40 paypal fee) lot
Japanese PS2, memory card (everything unlocked for 3rd-14th), A/V, component cables: $140.40 ($5.40 paypal fee) lot
Money order (avoids paypal fees) or Paypal accepted.