just recently got a joystick 2 months ago ( in June ), but i left for the whole month of july for a big family trip so i've only been praticing with it for a little. Coming from a ps2-pad, the converting to stick practice… takes some SERIOUS time to fully get use to! Damn! When i first started out, when trying to dash, a HP would come out often. I couldn't do tri-jumps, or mag's rom like on the pad (easily) but i'm slowly starting to to get use to things. Right now, all the timing/execution is known in the mind but putting those skills on a joystick & adapting is going to take some time.
Alright, onto the main question. How would a newbie-designer like myself design a joystick like this? I've seen some pretty CRAZY ones out there around SRK (barely any marvel ones though, mostly cvs2/III strike), and I want this one to look crazy!
I got it from MAS systems. It doesn't have a extra layer of plastic where i can slide pictures underneath (like arcade cabinets. I thought about putting stickers but that wouldn't make the surface clear cause i'd be feeling lines and eventually it'll peel off.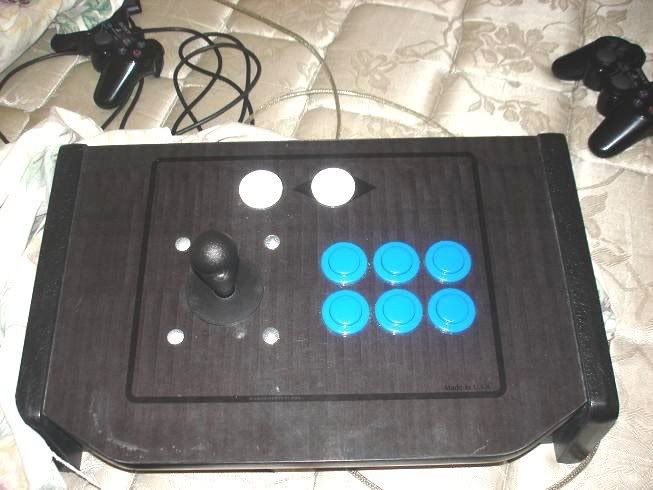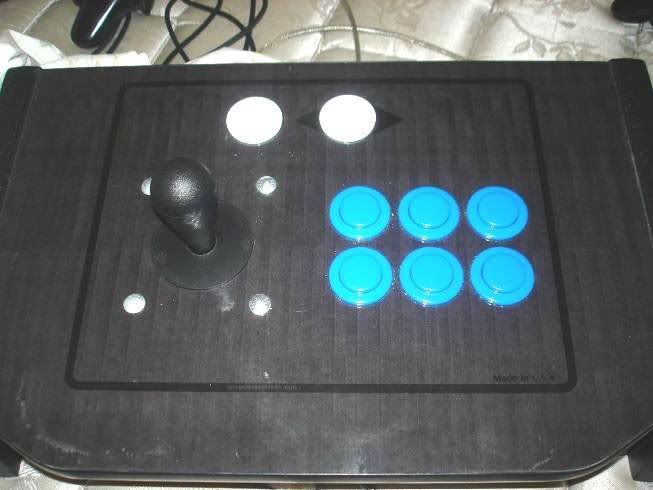 using these pictures from the site below
http://www.sfgalleries.net/art/mvc2/series1/
I'm thinking about getting a small collage of my main teams on the bottom of the joystick (so they're big and stick out), and all around would be other characters and the MVC2 Logo.
Storm / Thanos / Ironman
or
Spiral / Cammy / Sentinel
Anybody got any ideas, suggestions, or tips though? It'd be greatly apperciated. Thanks! :smokin:
---
from the OC! usually play at camelot or cameron's place AIM: liquidoasisx