Hey yall,
This is my first time building a stick
Everything has been going OK so far until I got to this point where I have to solder the directional pads…
I am really having a problem getting a wire soldered to those funky small little spaces. Even with tinning the wire, I can not get that spot to be tinned (or pre soldered or whatever).
So I tried a plan B, but it doesn't seem to work, and I am hoping you guys can help me understand why…
Here is a diagram of the PCB I am working with: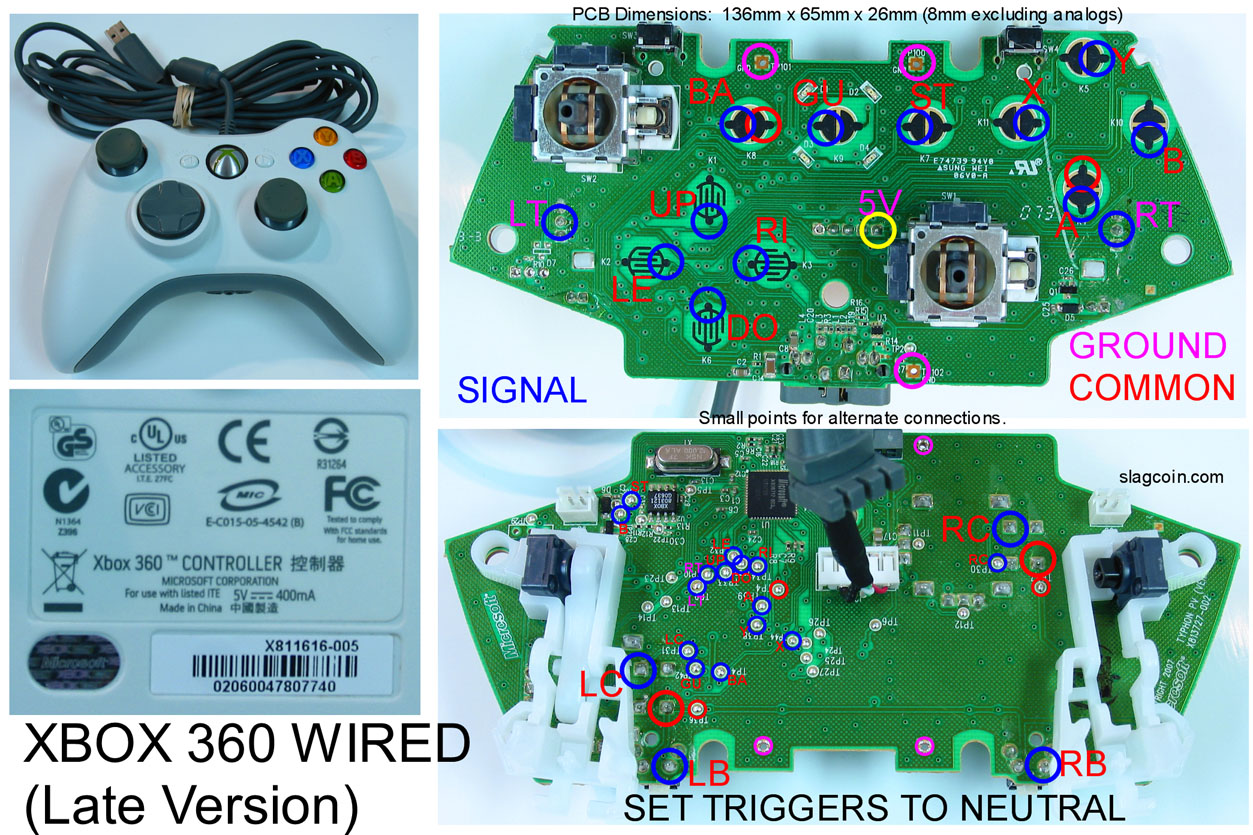 So here is what I tried: I tried to use the spot on the bottom of the PCB (it's the bottom diagram in the image), and solder a wire to the spot that says UP. I managed to do this with no problem at all. I then plugged the controller in and touched this wire to a ground wire… and nothing happens…
With my other buttons I have done so far, when I touch their signal wires to their matching ground, it acts as if the button was pressed.
Did I scrape too hard or something on the other side and wreck my PCB? (And Is that why everyone says be careful using those ones?)
Or do I need to use a specific ground for this one? I used a generic ground… If I Need to use a specific one… which one?
Thanks for taking the time to read!
EDIT:
Also just FYI the main question I have is why this does not work as I expect it to. I thought that if I touched the signal to a ground it should "close the circuit", is this correct? If so why does it not work in this case?
I think I am misunderstanding something about that diagram or something, but I am not sure. I found this thread:
http://forums.shoryuken.com/showthread.php?p=5455032
but it does not answer my question as I am using the spot that is suggested I just don't know what to do with it after that… X_X