ok i have a lot of gifs like this: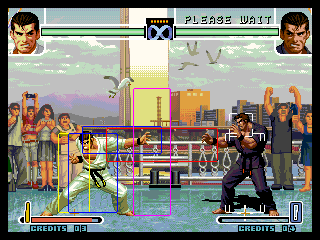 what exactly each color mean?
i can easily recognize that the red is the active portion of the frame (the one that can hit)
violet can be the autoguard since takuma have some autoguard frames on that move
but the others?
white?
yellow?
blue?