In order to celebrate the selling of my WoW account for $275, I decided to have a custom stick made. I had a friend draw up a couple of ideas that I had, and I've eliminated most of them. However I'm still torn between two of them, and I can't decide. I've asked the gamers that I know personally, and the numbers came up as a dead tie.
Now I turn to you, The Internets, for help.
Tell me which design you like best. If you want to be extra helpful, you can suggest a color combo for the stick, buttons and case, because that will probably take me a long time to decide too.
Enough talk, here are the pictures.
1.)
The Mario Stick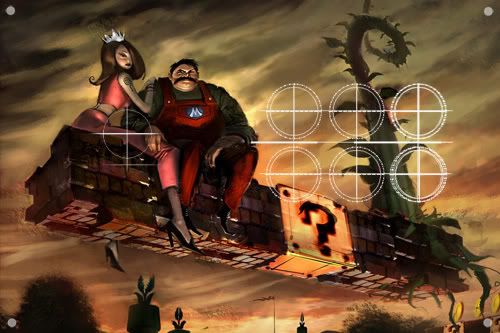 2.)
The Colbert Nation Stick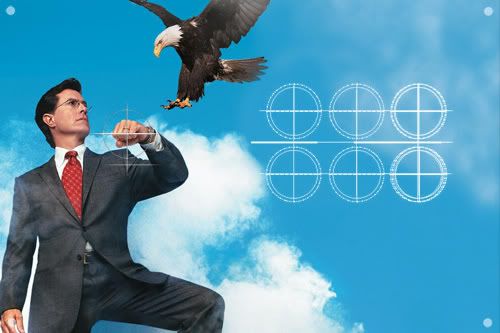 Note: The Colbert Nation Stick gets bonus points because not only am I a huge fan of the show, but Stephen Colbert himself lives a mere 5 blocks from me. I've never met him personally, but I do see him around all the time, and I could easily get him to sign it for me.
Edit: If someone wants to move this to Immage Mishmash feel free.