Hey guys i know you have been seeing alot of me around lately and if you are annoyed I apologize but i just believe that i have some ideas that can help out a community that has helped me greatly. Anyways down to the reason for this thread.
I originally posted these Universal Mounting plates in my panel thread
http://shoryuken.com/f177/project-llc-steel-panel-replacements-te-hrap-diy-custom-etc-uni-mounts-new-264080/
I got a lot of interest in them so i decided to make an official interest thread for them because it looks like i will be able to produce alot of them at a time and wanted to know if the interest is there from the rest of the community.
Here is what they look like
These universal mounts are 5" x 3.35" as of now.(dimensions may change to make them smaller)
They make mounting joysticks in your custom builds as easy as pie because you will no longer have to route so much into mdf and deal with all of that dust or the headache.
There a couple that will be floating around out there so I will anxiously be awaiting the thoughts on them.
Some pics of the joystick mounted to the plate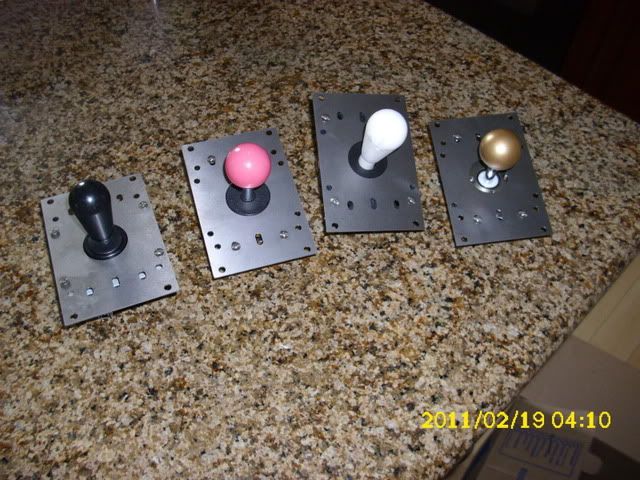 Here they are mounted with some spacers but depending on how you decide to mount the mounting plate in your control panel, you dont even have to use spacers.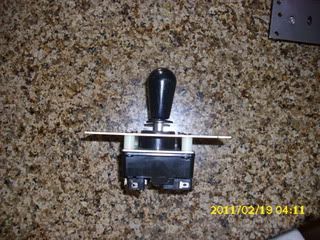 Here is a back shot of the joysticks. the plate is making them look really small so i have alot of room where i can reduce the size of them.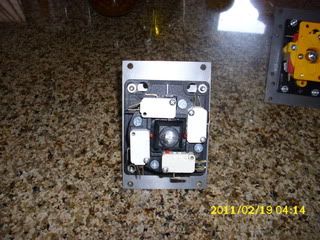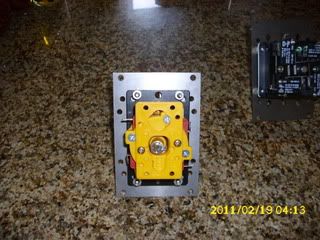 Please note that that is not an actual seimitsu stick but the mounting plate is using is the same as the seimitsu mounting plate. Also the Fanta is not crooked, it looks that way because of the microswitches.
The price is still be worked on but my goal $13 and $14 and they will include a couple sets of spacers for mounting your joysticks at the correct height.I will be updating this thread with any new info i have for you guys.
If you guys could let me know if this is something that interests you that would be great. I am more than happy to answer any and all questions you may have.
Thanks